CoinList Raises $100M Series A to Fuel Global Expansion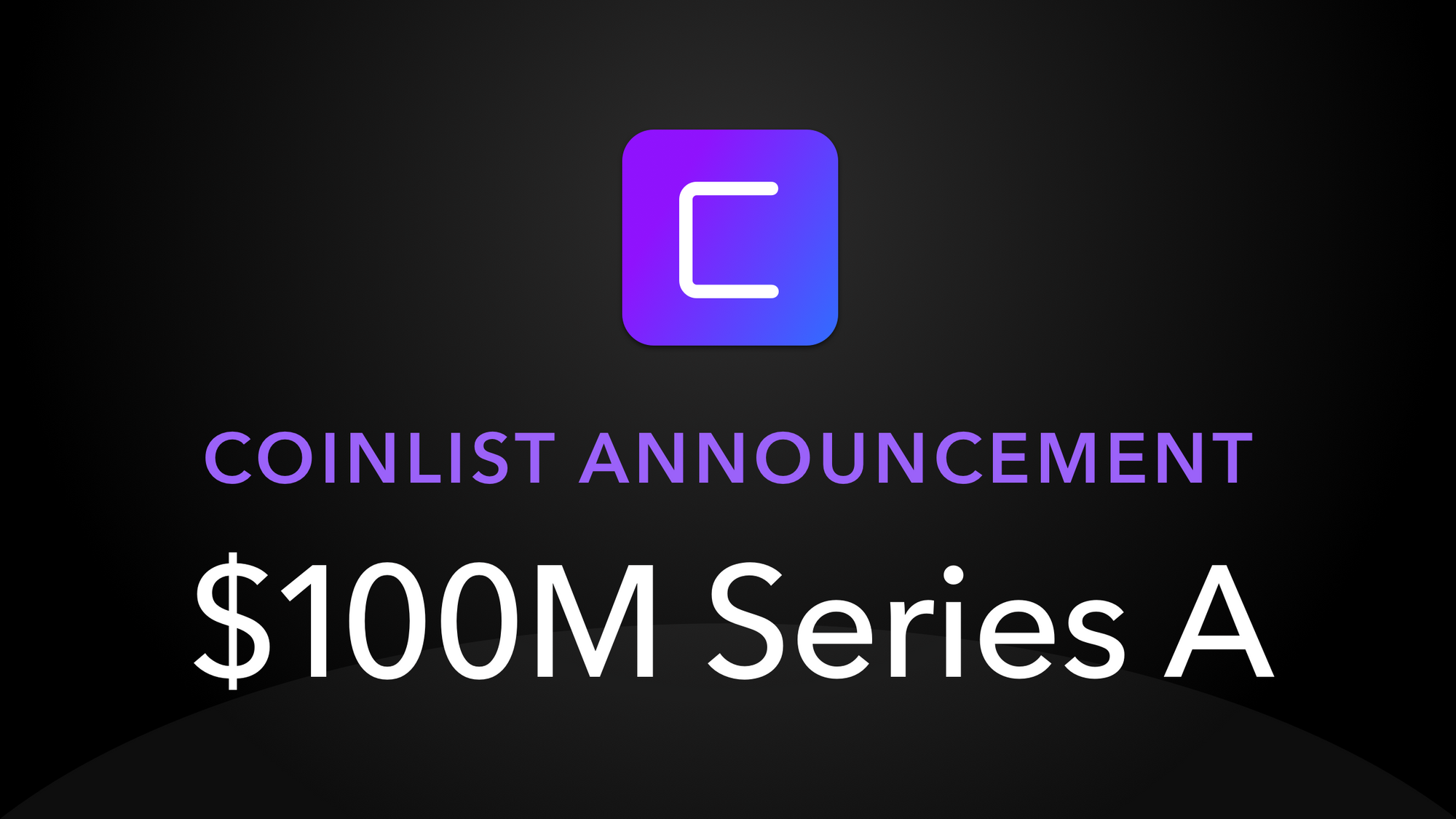 We are pleased to announce that CoinList has raised $100 million in Series A funding, bringing CoinList's valuation to $1.5 billion. The funding adds fuel to the last 12 months of global user and revenue growth, which has been driven by a strong token issuance market and our expansion into trading, staking, and lending.
Participants in the round are CoinList's closest partners and most active users. The round is co-led by early CoinList backer, Accomplice, alongside Agman. Also participating are funds and individuals reflecting CoinList's global audience. Funds include HashKey Capital, Access Ventures, Alphemy Capital, Broadhaven Ventures, Continue Capital, CMT Digital, DFG, FBG Capital, Fenbushi Capital, executives from GoldenTree Asset Management, Hack VC, Jsquare, LD Capital, Metaplanet, Perpetual Value Partners, Rising Tide Fund, and Taavet+Sten. Thanks go to Imperii Partners for collaborating with us on the round.
"In this round, we focused on deepening relationships with our existing community rather than signing new venture capital. And our community is truly global. While we have some great U.S. investors, our new investors are mostly active users and partners in the regions where we are growing fastest - Asia, Europe, and the Middle East. We're very excited to have them join us," said CoinList CEO, Graham Jenkin.
This represents a major milestone in our mission to accelerate the advancement and adoption of crypto. We'll be using the funds to scale our services and operations, better support our global community of early adopters, launch new products like CoinList Karma and CoinList Governance that boost protocol participation, and continue to find the best new projects in crypto and help them and their communities succeed.
Highlights from the past 12 months

User Growth — We've increased our KYC-approved user base 42x globally, 36x in the European Union, and 62x in Asia. CoinList now has users across 170+ countries.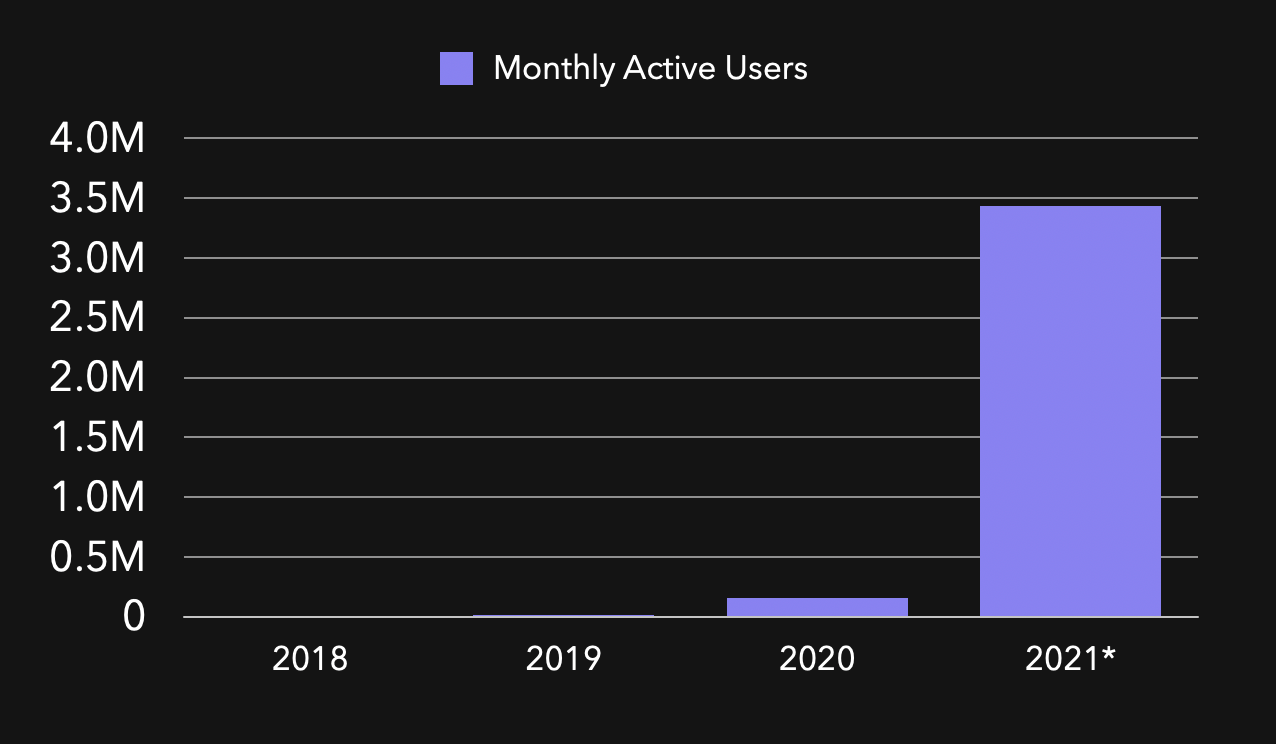 Trading — Monthly trading volume has increased to $1 billion in 2021 and the number of average monthly traders increased 8x. We've also launched the most active liquidity pool for Wrapped Bitcoin (WBTC) and went from offering 4 trading pairs to 67 on CoinList Pro.
Staking — Assets staked on CoinList has surpassed $3 billion in 2021. Users of CoinList's staking services have received over $130 million in staking awards and eligible users can now stake new assets like FLOW, CSPR, NU, and MINA.
Lending — Over $370 million in loans originated across multiple assets for ecosystem partners in our first year of running this business.
CoinList Seed — Hosted over 50 startups in the program, including companies like Injective Protocol, Acala, Clover Finance, and Rabbithole. Participating startups have gone on to raise from top investment funds including Electric Capital, Pantera Capital, Multicoin, and Placeholder Ventures.
Join Us
CoinList team members get a front row seat to the most innovative new projects in crypto, before they show up on the major exchanges. Unlike other centralized crypto finance platforms, we're not here to build a bank or a brokerage. We're building the platform for people who are passionate about moving crypto forward.
If our mission excites you, check out our open roles here »
---
Legal notice
This blog post is being distributed by Amalgamated Token Services Inc., dba "CoinList," or one of its subsidiaries. This blog post and use of the CoinList website is subject to certain disclosures, restrictions and risks, available here.