Introducing the CoinList Staking Funds: A Unique Way to Stake Crypto in the US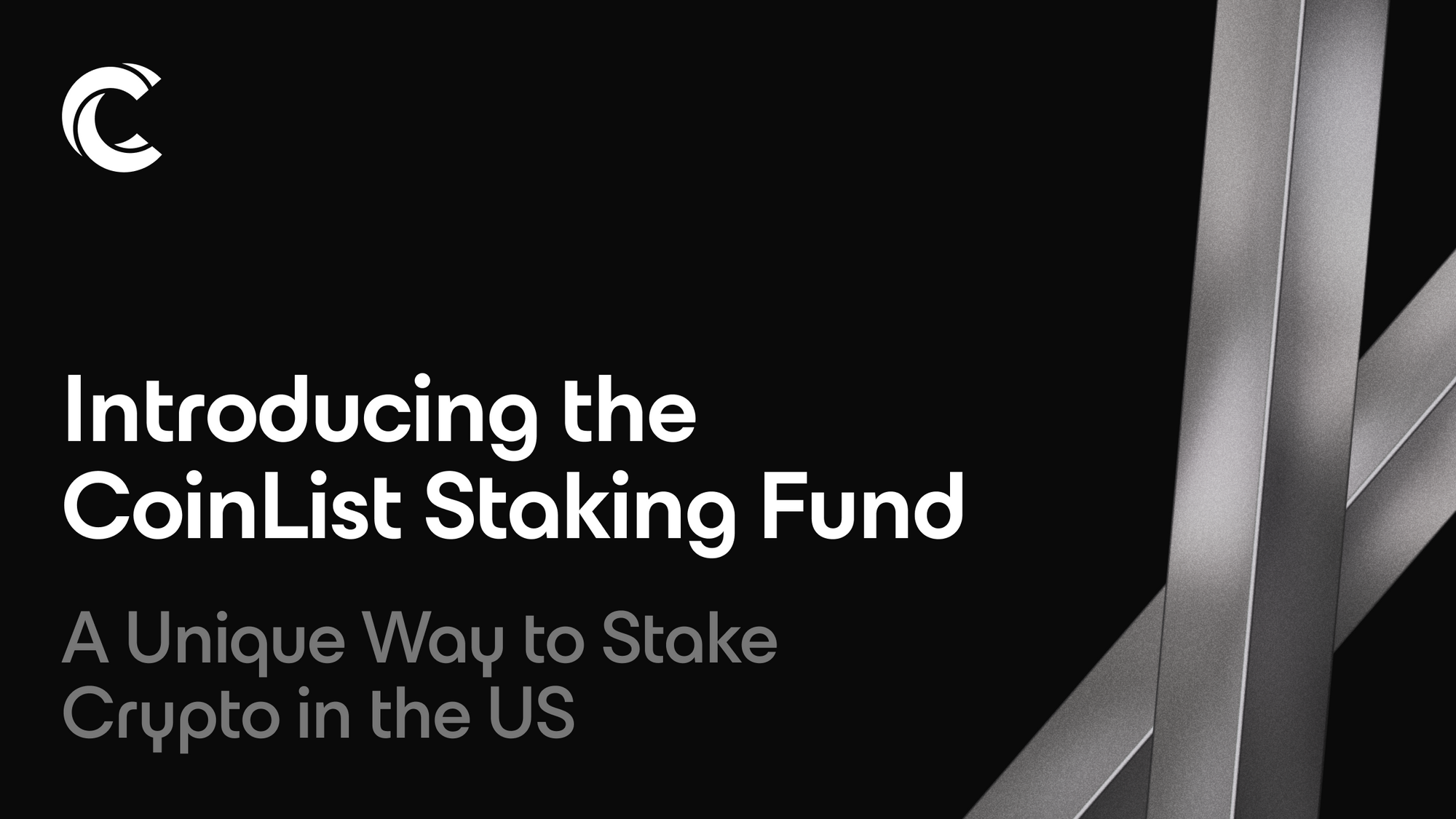 TLDR: CoinList has launched a first-of-its-kind family of staking funds that allow U.S. accredited investors to earn rewards through investment in a fund whose strategy is to stake digital assets. Learn more and get started »
---
There is a quote attributed to Albert Camus which nicely explains our desire to launch the new and first of its kind, CoinList family of staking funds.
"One should never indulge in useless lamentations over an inescapable state of affairs"
In the halcyon days of crypto, like earlier this summer, crypto companies thought they could provide staking as a service to their users.  Staking, while generally a fairly straight forward process for coding nerds (engineers), is still beyond the technical ability of the rest of us who struggle with various iPhone settings — wallets, validators, un-bonding periods, penalties, oh my.  
Then came an SEC settlement with Kraken, which resulted in Kraken winding down their staking services in the US.  There was then much hand wriggling within the crypto community over whether this was the correct outcome, and whether any offering could be distinguished from the Kraken's.
Coinbase announced that it offered a much different service that was wayyyy distinguishable from Kraken's and so it would continue to offer staking. The SEC then filed a suit against Coinbase, which among other things listed staking as an issue. Yikes. Apparently not as different as Coinbase would have liked.
Is this regulatory overreach? What if Coinbase wins? What if the SEC wins? Does any of this matter in a universe so indifferent to our existence?
At CoinList, we didn't bother debating how many staking angels could dance on the head of a legal pin. We got to work figuring out how to offer staking services to digital asset holders in the US. The super clever idea we had was to offer a fund vehicle that would do the staking. Yes, offering the fund is a security (not legal advice) but the fund is private and offered to accredited investors only. We would love to offer a retail public fund product but are not sure now is the right time.
So now CoinList is proud and excited to offer this new family of funds that will enable digital asset holders to benefit from the rewards that proof of stake blockchains offer. If you already hold these assets and aren't staking them yourself, we have a solution for you.  
You can find more information about the Staking Fund, and how to get started, here »
---
Legal Notice
This blog post is being distributed by Amalgamated Token Services Inc., dba "CoinList," or one of its subsidiaries. This blog post and use of the CoinList website is subject to certain disclosures, restrictions and risks, available here. Nothing herein should be construed as investment, legal or technical advice; consult your own advisors. CoinList and its employees, officers, directors, and affiliates may have interests in assets and/or projects featured in this  blog post.