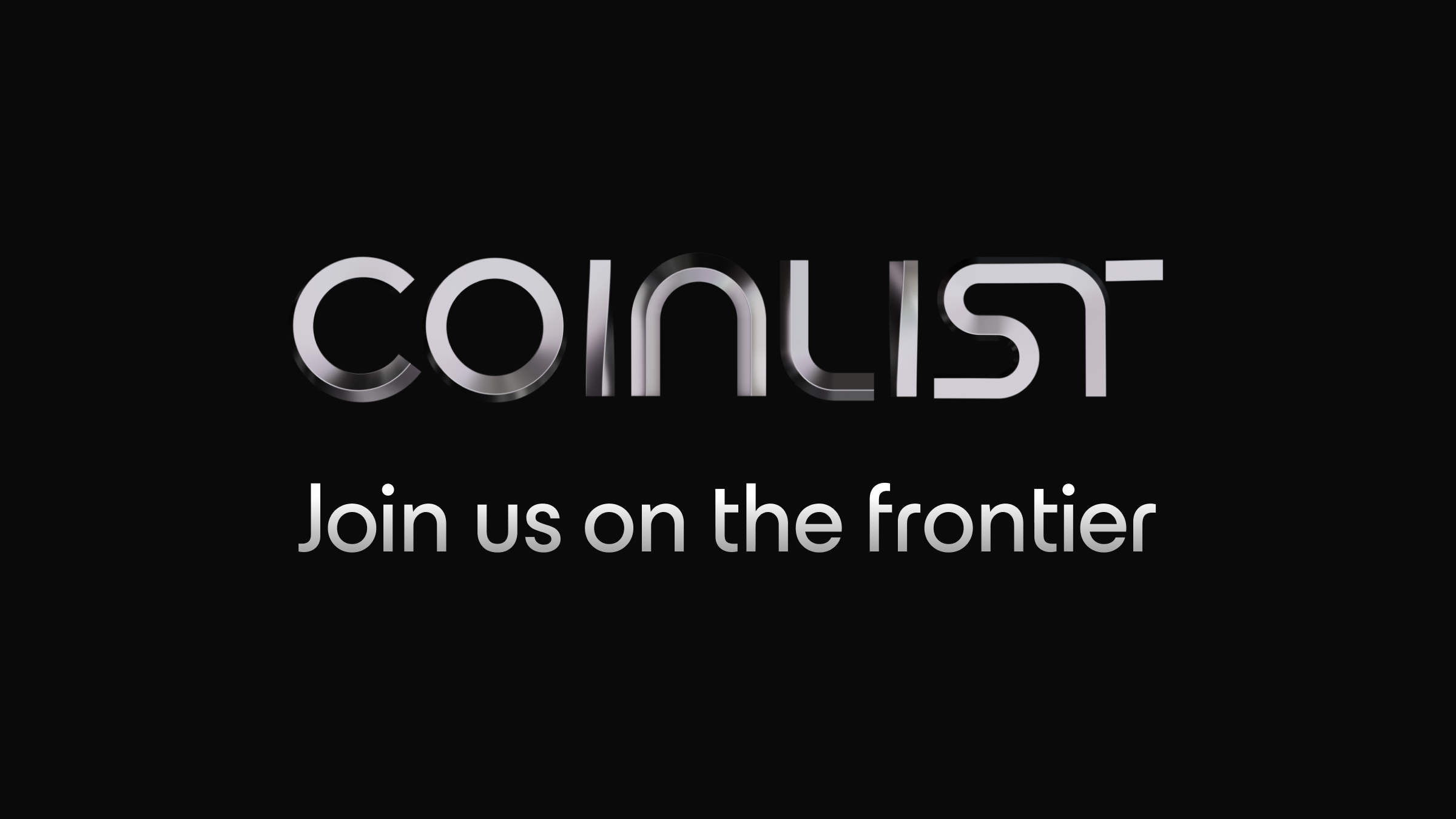 CoinList was started with a small, dedicated base of true crypto early adopters that supported pioneering projects like Filecoin, Blockstack, Near, Solana, and more. This fearless community of early adopters has incubated and grown these projects to where they are today.
Today, we're excited to show the world our updated brand identity with a new, modern look that will propel us into the future as a company.
In addition, we're proud to share Offerings, a suite of products for crypto builders to launch and grow decentralized products, build community, and leverage comprehensive compliance tools.
A New Look For An Exciting Future
Crypto entrepreneurs embark on a risky journey, and not all make it. As we've seen throughout 2022, false heroes are slain, and the overleveraged and unethical unravel. The pioneering spirit, however, burns strongest during the winter. CoinList is built for the trailblazers.
To help create this future and tell the story of crypto pioneers, we partnered with Admilk and Wednesday Studio to create a new visual language which represents our mission.
The new CoinList visual identity plays with the tension between structure and fluidity. Bold, metallic shapes flow like liquid markets without sacrificing the strength and stability of solid steel. This concept represents CoinList as a solid, grounded partner to founders building the next generation of products and infrastructure in the constantly evolving crypto landscape.
Offerings: Launch and Grow Decentralized Products
Offerings provide the tools for founders to launch and grow decentralized products, build community, and leverage comprehensive compliance tools. Our products and services can be configured for virtually any use case, including:
Community Sales — Build a community of high quality token holders based on on-chain and off-chain behavior
RealDrops — Build a curated, targeted, and verified audience for your airdrop
Token Distributions — Automate token vesting and distributions
Incentivized Testnets & Grant Programs — Source, onboard, and reward validators and developers for your testnet and grant programs
Grow — Connect with early adopters on CoinList through rewards, trading, and governance
Identity Verification — Ensure comprehensive compliance coverage through our KYC/KYB checks
We're no strangers to launching some of crypto's largest decentralized networks. From Filecoin, Solana, Mina, Flow, Near, and many others, we are experts in crypto community building. That expertise is ingrained in our products, and we're proud to continue to serve builders with Offerings.
Ready to scale your network? Reach out to us »
---
Legal notice
This blog post is being distributed by Amalgamated Token Services Inc., dba "CoinList," or one of its subsidiaries. This blog post and use of the CoinList website is subject to certain disclosures, restrictions and risks, available here. The products, services, information and/or materials referenced may not be available for all individuals or residents of certain jurisdictions.