The State of Casper: A Year in Review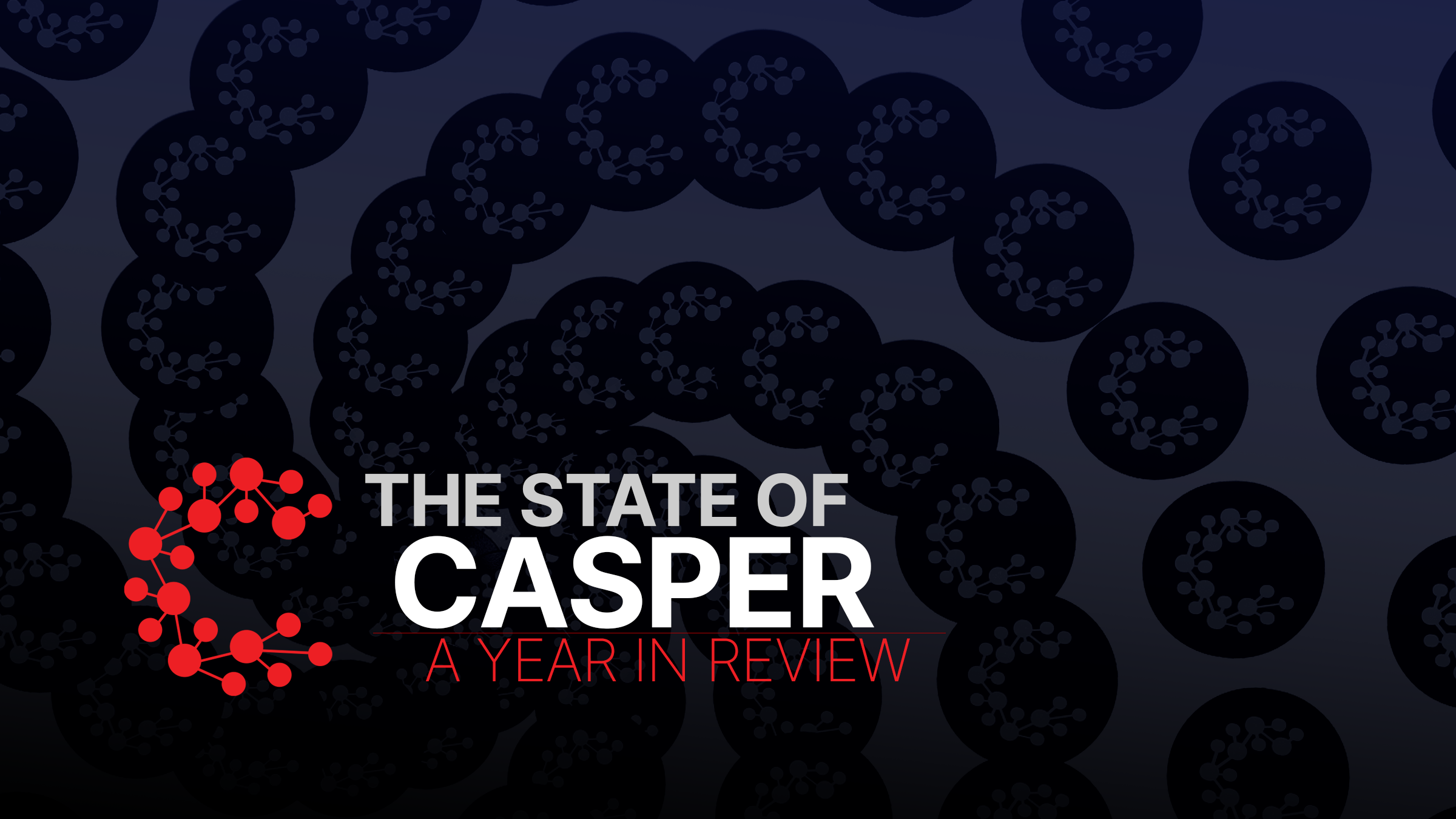 RIP, blockchain hype cycle. Hello, plateau of productivity.
That may not be the catchiest of monikers, but it's a major – and overwhelmingly positive – development for the entire industry.
Over the past few years, blockchain adoption has become a strategic imperative across a growing number of industries worldwide. Uncoincidentally, this phenomenon has paralleled the impressive growth of a blockchain that today celebrates its first birthday: Casper.  
Casper has been on a growth tear over the past year, attracting some of the top users, developers, and partnerships in the space – all as it has firmly established itself as one of the fastest-growing blockchain projects and a major player among Layer 1 networks.
As we celebrate the one year anniversary of Casper's mainnet launch, we take a look at the growth and developments of the Casper ecosystem over the last 12 months.
Casper's Banner Year in Review
On March 31, 2021, in conjunction with one of the largest-ever token sales in CoinList's history – which saw more than 270,000 registrants and sold $33.5M worth of tokens – the genesis block of Casper validators launched the network's mainnet. The progress it has realized over the past 365 days has been nothing short of staggering.
Consider the following:
Casper is already one of the largest PoS chains with more than 16,000 unique delegators, over 70,000 accounts (a figure that doesn't even include the 35,000+ successful CoinList sale participants), 480,000+ smart contract deploys, 385,000+ native CSPR transfers, and 180 community validators competing for 100 slots to secure the network.
Between CasperLabs and the Casper Association, there are now more than 80 full-time employees – the vast majority of whom are engineers – fully dedicated to the Casper protocol.
The DEVxDAO has already received nearly 400 grant proposals, activated more than 150 grants and completed 40 grants totaling more than $16M across the Casper ecosystem.
Professional organizations have already deployed or are planning to deploy production workloads on Casper, including IPwe, Metacask and DMusic.
Earlier this month, Casper teamed with WiseArt, MAKE and Brooke Shields to mint the first-ever NFT in outer space (this one has even bigger ramifications when you consider the growing convergence of NFTs and connected devices!).
The Government of Dubai has partnered with CasperLabs on a major blockchain initiative in the UAE.
The CSPR token is now available on more than two dozen global exchanges, and CSPR is natively supported by 8 major wallets, including Ledger.
Casper hosted two successful hackathons with Gitcoin: The Friendly Hackathon & Ready Player Casper, featuring more than 1,600 developers and several dozen dApps, which will be launching on the network soon.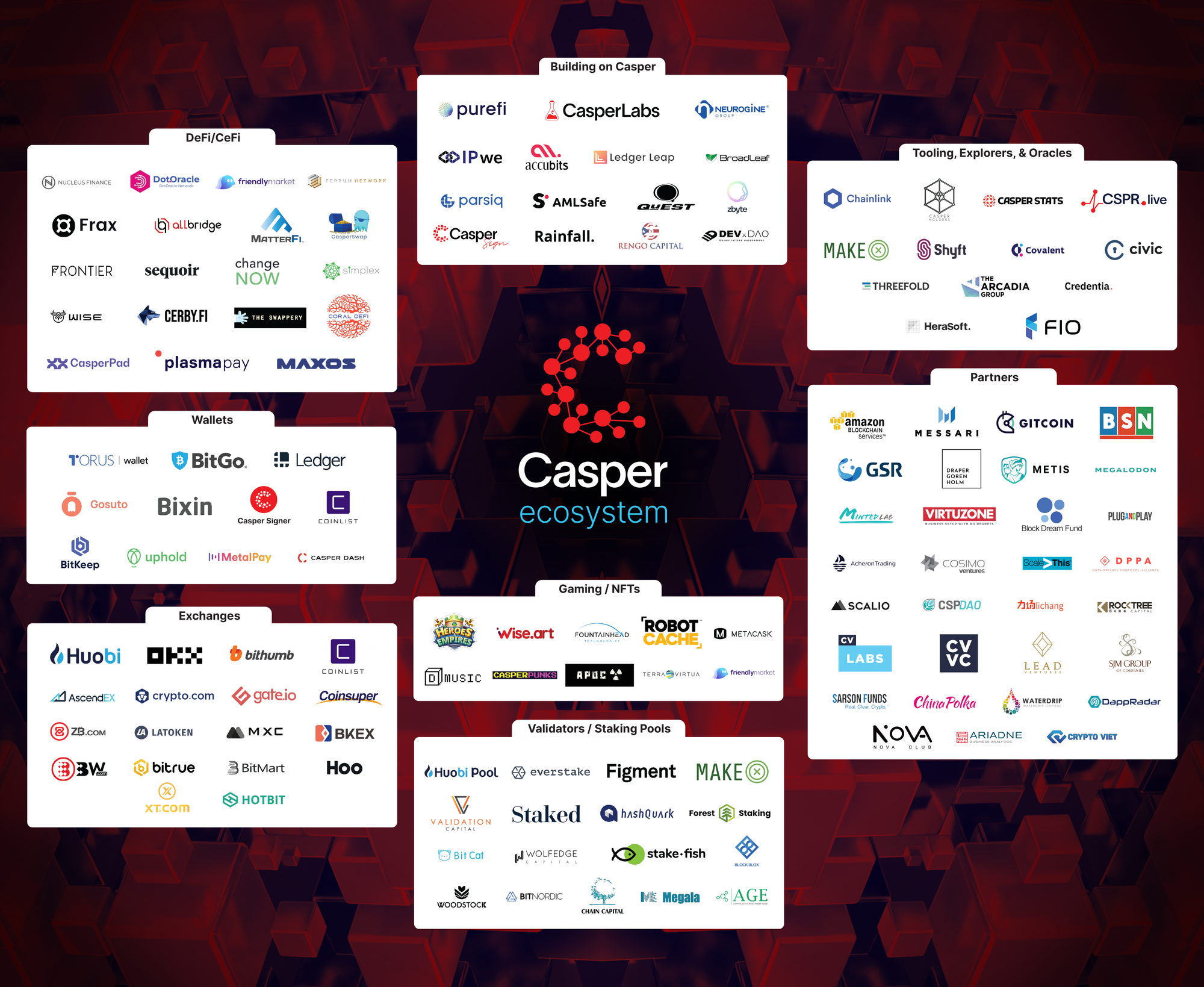 Upgradeable Smart Contracts: A Game-Changer
To understand Casper, you need to appreciate the significance of upgradeable smart contracts – a key feature introduced by the Casper Blockchain.
Unlike other Layer 1 networks, Casper's protocol allows developers to update smart contracts post deployment to mainnet. This is a critical feature for any larger business deploying applications in any environment, Web3 or otherwise – and has the potential to be the basis for innovative financial systems. This unique component has also enabled Casper to quickly expand its footprint among enterprise organizations, along with the governments of the UAE and China, among others.
Upgradeable smart contracts are even more compelling when considering that building on Casper does not require developers to know highly specialized programming languages like Solidity, Michelson or Plutus. If you're one of the 25M+ developers worldwide who writes in more mainstream languages like Rust, TypeScript, C++, Javascript and others, you can be up and building dApps on Casper within a short period of time.
As proof-of-stake networks continue to gain popularity as a more environmentally sound alternative to proof-of-work models, Casper is building on this evolution by championing enhanced security standards, including private key management for public chains and a more secure validation model that requires consensus from a minimum of two-thirds of validators. This is a powerful contrast to the many L1s that currently require as low as 20% to realize "consensus."
If these features sound familiar, it's because they're the same features promised by Ethereum 3.0 – at a time when Ethereum is just now entering its 2.0 phase!
Looking Ahead: Casper 2.0, DeFi, Enterprise Markets and More!
With Casper's pending 1.4.5 update, Casper will support DeFi products including several bridges, NFT marketplaces, decentralized exchanges, automated market makers, yield farming and collateralized lending applications – all set to launch shortly after the update goes live in early April. Prior to 1.4.5, Casper has not yet supported active DeFi markets.
There is a lot of potential, especially when you consider Casper's drastically more efficient gas model (the average transaction costs approximately one cent worth of CSPR, as opposed to dozens or even hundreds of dollars of ETH) and the fact that you don't even need to know Solidity or other proprietary programming languages to build dApps on Casper.
Casper's growth will be influenced by, but certainly not limited to, DeFi. For a broader view of how the ecosystem is evolving, please review the Casper Association's recently published List of Top 2022 Priorities.
What's more, by the end of 2022, the ecosystem will seek to launch Casper 2.0, which will include an array of network improvements, including better performance and faster block times, simpler and more powerful smart contracts, and streamlined code which will improve engineering velocity and easier maintenance.
By 2025, enterprises are expected to generate more than $1.5 trillion in value from blockchain applications – a figure expected to further double to $3 trillion by 2030 alone. Many of these businesses have firm requirements around security and the ability to customize deployments that other blockchains simply can't support.
Which blockchain, then, can address these security and smart contract concerns?
Enter Casper.
---
Legal notice
*CSPR trading and staking is not available for residents of the United States and Canada.
This blog post is being distributed by Amalgamated Token Services Inc., dba "CoinList," or one of its subsidiaries. This blog post and use of the CoinList website is subject to certain disclosures, restrictions and risks, available here.