Introducing the CoinList Seed Fall 2022 Batch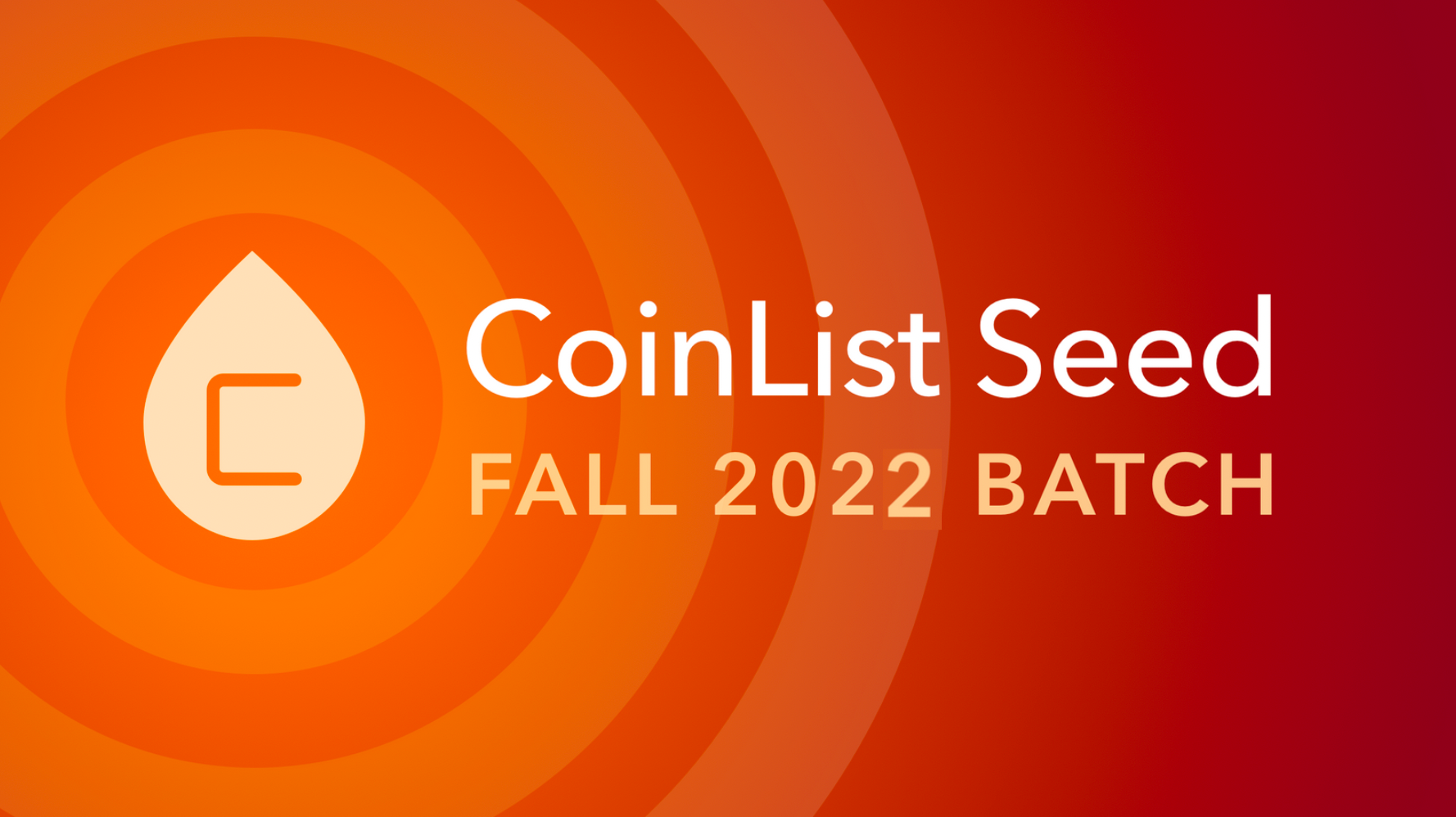 Despite the crypto winter among us, bullish investors are still deploying capital into crypto startups, and curious crypto users are still experimenting with new products.
While valuations are being meaningfully reset and the bar for a significant Seed round being significantly higher than it was in 2021 (some level of product-market fit is now table stakes), most crypto VCs remain both patient and bullish on early stage crypto long-term. Investors, patiently waiting for valuations to bottom out, are refocusing their theses on infrastructure vs consumer, and carefully deploying the billions of dollars that was raised in the past year.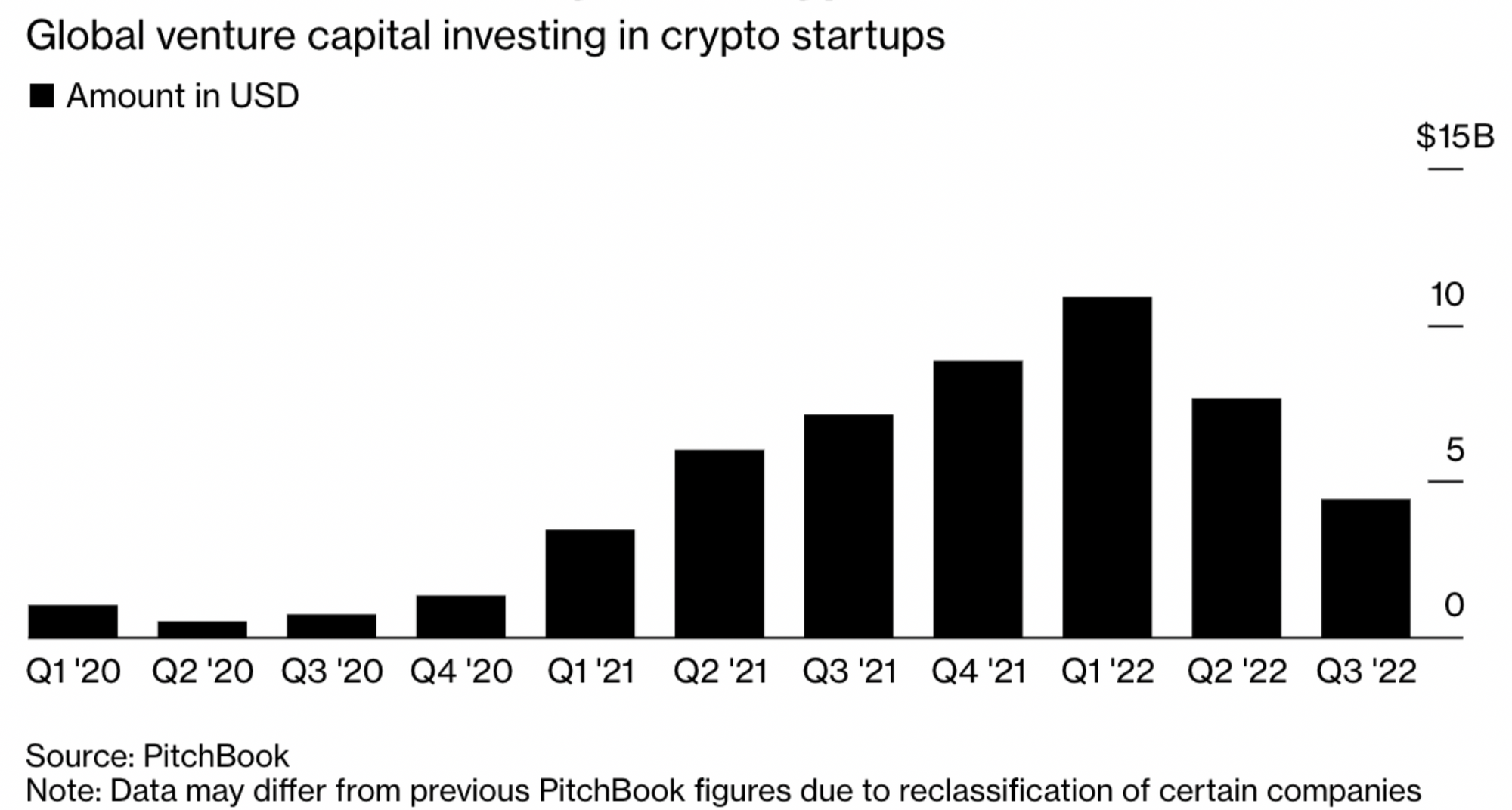 At CoinList, we are proud to see so many CoinList Seed alumni projects from 2020 and 2021 showing strong growth in this bear market, including projects such as Acala, Biconomy, Injective, Parsiq, and Rabbithole.
CoinList Seed Fall 2022 Batch
For those not familiar, we introduced CoinList Seed in Spring 2020 as a platform for early-stage crypto entrepreneurs to connect with the global CoinList community.
Participating teams have benefited from broad exposure to the CoinList community of over 10 million users, collaborations with other CoinList Seed companies, access to the CoinList partner ecosystem (custodians, market makers, exchanges, etc), mentorship opportunities, and some love from crypto media.
Without further ado, we're proud to introduce the Fall 2022 cohort of CoinList Seed projects:
1. Capx
Capx is a token distribution platform facilitating curated distributions for project communities, token streaming for investor distributions, and a liquid secondary market for tokens.
2. DB DAO
DB DAO is a protocol for community owned databases. Dapps will run on decentralized databases. DB DAO makes each database a DAO and each database row an NFT. As a database monetizes, the people that contributed are rewarded. Queries to the database are verified using ZK proofs.
3. Frontrunner
Frontrunner is a decentralized sports prediction market where users can buy and sell shares of sports propositions and trade them like they would stocks. Unlike traditional sportsbooks where users place a bet and wait, Frontrunner gives users full control over their portfolios, allowing them to dynamically buy and sell positions as the odds change.
4. Nillion
Nillion is a decentralized network based on a new mathematical innovation called Nil Message Compute, which is designed for the private and secure transfer, storage and processing of data. Nillion unlocks significant new utility in Web3 by enabling use cases like decentralized credit scoring, decentralized trusted execution environments, private NFTs, decentralized secure storage services and more.
5. Worldspark Studios
Worldspark Studios is a AAA game studio with a singular vision of making the world brighter via immersive experiences that fill audiences with optimism and empower everyone to find and utilize the spark inside them. The team is building Sparkadia, an interconnected ecosystem of AAA-level games, beginning with their first game 'Edenbrawl', brought together by a central hub world where players can jump between each game to see the characters and stories come to life.
Despite crypto winter, appetite for early stage crypto startups is very much alive. If you're an entrepreneur or developer working on a crypto project, we want to hear from you.
Apply now » www.coinlist.co/seed
---
Legal Notice
This blog post is being distributed by Amalgamated Token Services Inc., dba "CoinList," or one of its subsidiaries. This blog post and use of the CoinList website is subject to certain disclosures, restrictions and risks, available here. CoinList and its employees, officers, directors, and affiliates may have interests in companies featured on the Seed Dashboard.
Nothing in this blog shall constitute or be construed as an offering of securities or as investment advice, tax advice or investment recommendations (i.e., recommendations as to whether to enter or not to enter into any transaction involving any specific interest or interests) by CoinList, or any of its affiliates or a recommendation as to an investment or other strategy.  Statements made in this post regarding past and current projects are for illustrative purposes only and may not be relied upon in any form.