Use Valora, Earn cUSD on CoinList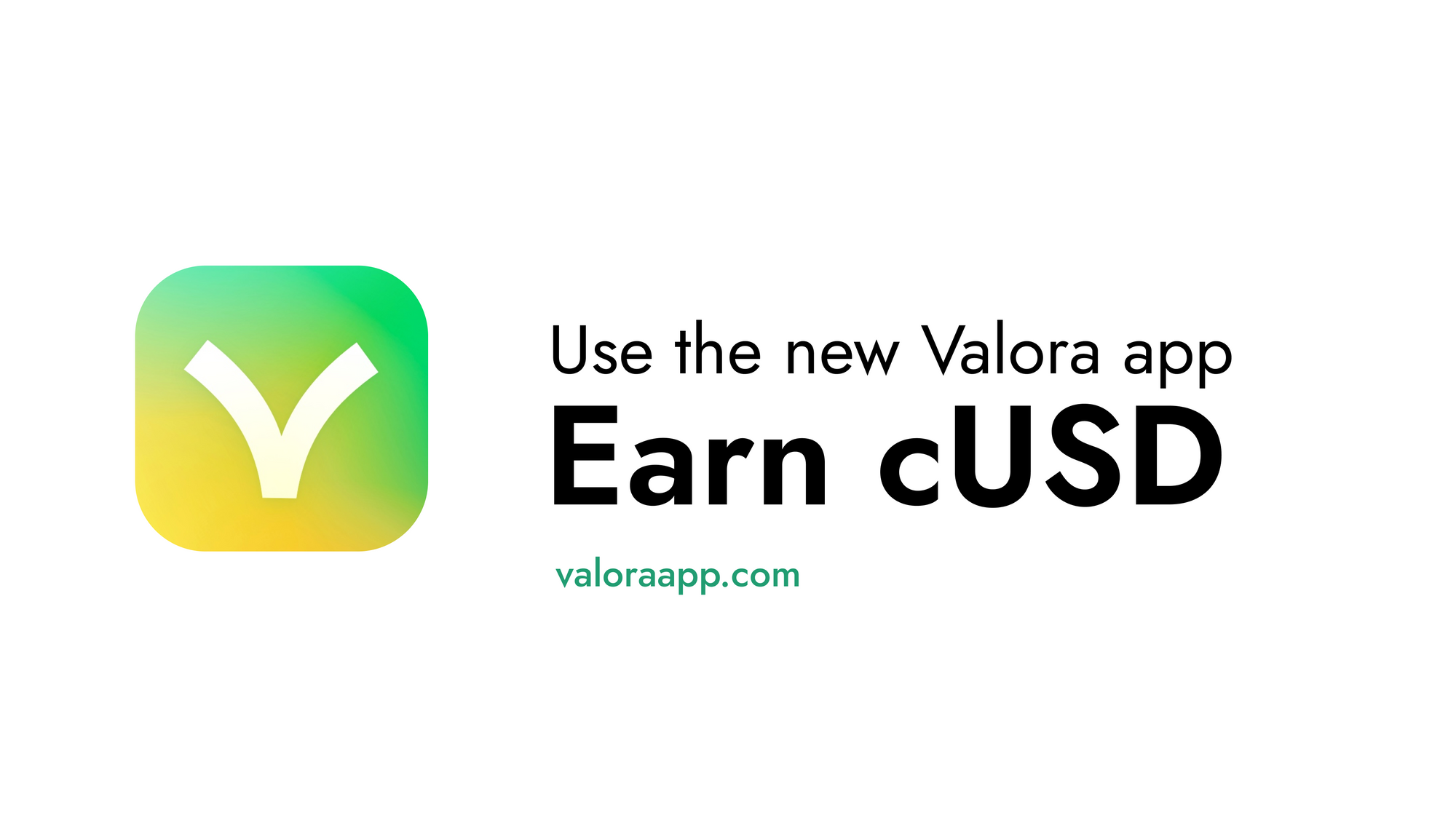 After successfully selling out the CELO auction in May and launching trading for both CELO and Celo Dollars (cUSD), we're proud to announce that you can now earn up to $10 in deposit bonuses by buying cUSD on CoinList and funding your Valora account.
CoinList has long been a believer in and supporter of Celo in its mission to create an open and accessible financial system available to anyone with a mobile phone, and we are excited to continue our partnership by inviting CoinList customers to try Valora to send value worldwide.
What is Celo, Celo Dollars, and Valora?
Celo is a mobile-first proof-of-stake platform focused on building financial tools for everyone. It's powered by a multi-asset system including the Celo Native Asset (CELO) and Celo Dollars (cUSD), which is a DeFi stable asset that follows the US Dollar.
Celo Dollars are backed by a reserve of crypto assets composed of CELO, BTC, ETH, and DAI. Tracking value to the US Dollar is supported by an algorithmic stabilization mechanism, which offers arbitrage opportunities between Celo's on-chain automated market maker (called CP-DOTO) and exchanges like CoinList.
cUSD was designed to efficiently fulfill practical use cases, such as sending money across borders, providing a peer-to-peer payment, and enabling people to confidently save in a stable value currency.
One way to try cUSD is through the Valora app, a global payments app, powered by the Celo platform, that enables you to send cUSD to anyone that has a smartphone, worldwide.
How can I earn the cUSD deposit bonus?
If you make a purchase of cUSD on CoinList and withdraw cUSD to your Valora account between December 10th (12/10/2020) and December 31st (12/31/2020), you may be eligible for a deposit bonus of cUSD paid directly to your CoinList account.
Here's how it works:
Download the Valora app at https://vlra.app/coinlist
Create a Valora account
Buy cUSD on CoinList.co or CoinList Pro
Transfer your cUSD to your Valora app by following the instructions here
Confirm your phone number by following the steps in-app
Following the conclusion of the campaign, your CoinList wallet will be credited with cUSD depending on how much cUSD you transferred from your CoinList wallet to your Valora wallet.
Only the first transfer to your Valora wallet will be used to determine your deposit bonus tier:
Tier 1: Deposit 50-99 cUSD → earn 5 cUSD
Tier 2: Deposit 100-249 cUSD → earn 7.5 cUSD
Tier 3: Deposit 250-999 cUSD → earn 10 cUSD
For each eligible user, CoinList will deposit cUSD into such user's CoinList wallet subject to eligibility. Rewards will be distributed within 7 days following the campaign period. Read more about program rules here.
Once you set up and fund your Valora account you're ready to send cUSD to any phone number in your address book. We hope you take advantage of this bonus offer by using the Valora app to send funds worldwide. Together, we can transform how value is shared throughout the world.
Questions? Send us a message at team@coinlist.co.
---
Legal Notice
This blog post is being distributed by Amalgamated Token Services Inc., dba "CoinList," or one of its subsidiaries. This blog post and use of the CoinList website is subject to certain disclosures, restrictions and risks, available here. This post contains external links to third party content (content hosted on sites unaffiliated with CoinList). As such, CoinList makes no representations whatsoever regarding any third party content/sites that may be accessible directly or indirectly from this post. Linking to these third party sites in no way implies an endorsement or affiliation of any kind between CoinList and any third party.