The Decentralized Cloud is Here: A Recap of the Filecoin Launch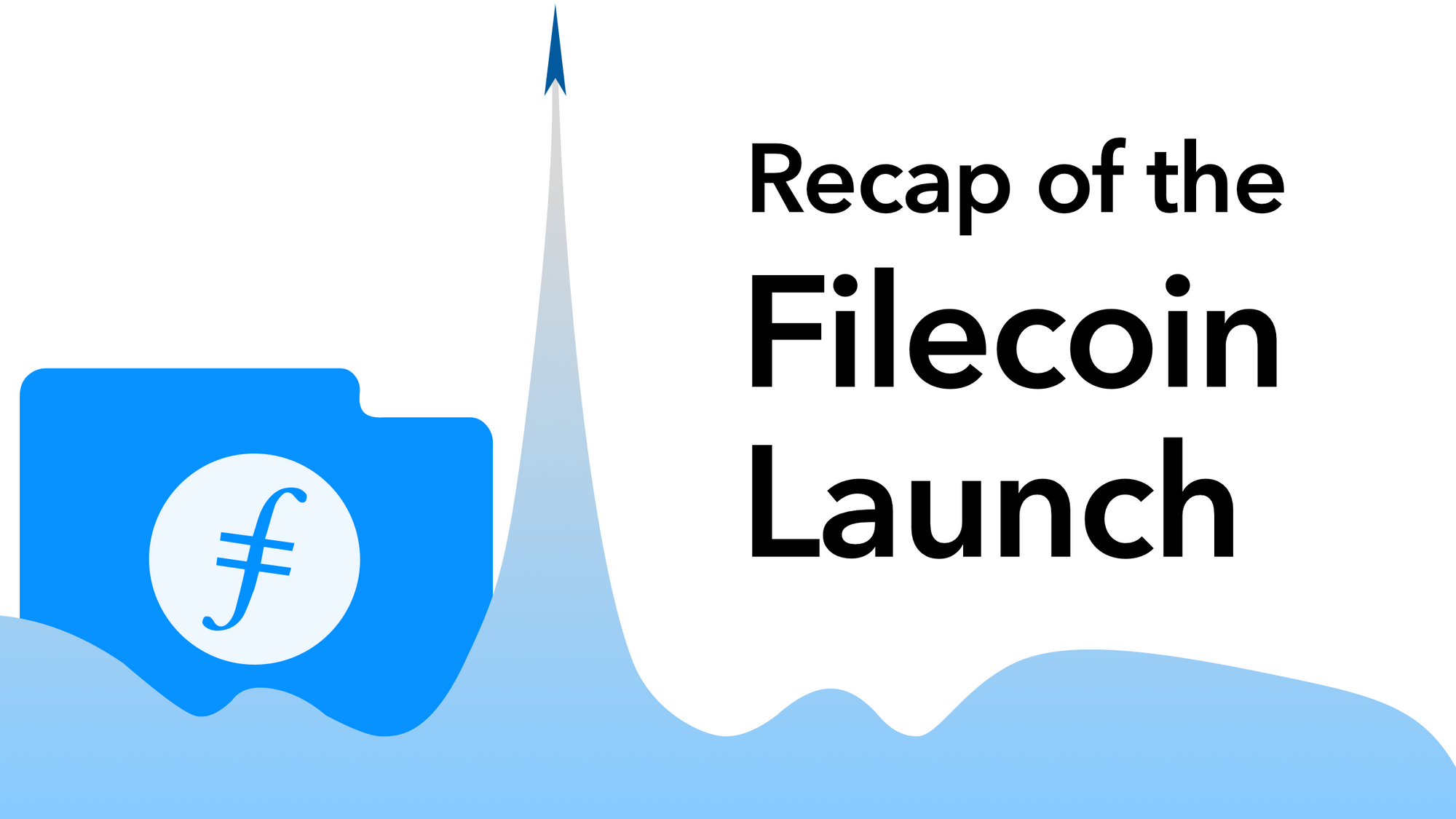 Last Thursday at around 3pm UTC / 8am PST, the Filecoin Mainnet went live at block 148,888. This moment marks the culmination of years of innovation and hard work, and is a major milestone for the Filecoin network community, and ecosystem, and represents a monumental first step towards a decentralized Internet.
As the Filecoin team wrote, "Building a blockchain is like building a software rocket. It takes a passionate and talented community to make it possible."
At CoinList, we are incredibly proud to have had the chance to support this community and contribute to this monumental effort. 🙏
Empowering users rather than companies
Filecoin is certainly one of the most anticipated projects in the blockchain due to its potential to empower users rather than companies. Nearly every individual, company, and government hosts their data on either Amazon, Microsoft, Google, Alibaba, or Tencent, yet we know very little about how that data is being managed and protected.
Filecoin represents a completely new way to store and retrieve data in a peer-to-peer fashion, secured by cryptographic proofs to verify data is uniquely stored and replicated over time.  With Filecoin, you can participate as a storage provider, monetize your open hard drive space, and help store humanity's most important information.
While Filecoin is poised to help lead the way to a fully decentralized internet co-owned by us all, it also may be the most complex blockchains the industry has ever brought to market. At CoinList, we are eager to track the growth and adoption. We collected some resources for you to track progress on its mission:
Storage Costs: Filecoin has the potential to create a market that can utilize unused storage space residing in data centers. With the additional supply created by Filecoin, this could eventually drop the price of storage while meeting growing demand. Some important metrics to track around this would cost per GB of data, total GB stored, storage cost vs Amazon, and average deal cost. Such stats can be found on Filstats.
Network Data: Block explorers like Filfox and Filscan do a great job of showing block height, the number of miners, the top miners on the network, and the total amount of available storage on the network.
Ecosystem Activity: Filecoin needs a healthy ecosystem of collaborators to make the network more accessible and useful by building user-facing applications, developer APIs, wallets, custody services, network infrastructure, and blockchain visualizers. Keep an eye on the adoption of projects building on Filecoin like Slate, Textile, and OpenBazaar.
What's next for Filecoin
Now that the decentralized cloud is here, what does that mean for the world? How will this affect how we build apps and store data? How can you create your own decentralized apps on Filecoin? What has already been created? What lays ahead for Filecoin?
Answers to all these questions, and many more, will be answered this week during Filecoin Liftoff Week, an action-packed series of talks, workshops, and panels curated by the community to celebrate the Filecoin mainnet launch and explore the network's future. There will also be some very special guests and exciting announcements, so don't miss it! Register to attend here.
Filecoin Services on CoinList
After the successful Filecoin mainnet launch last week, we distributed over 183,000 FIL into CoinList wallets. At current prices for FIL, early Filecoin SAFT investors on CoinList have earned between 500% and 3,200% returns over the past three years.
Smart investors know being early is critical to success in crypto, and we built CoinList to give you access to the best crypto projects before other exchanges.
Since launching FIL trading last week on CoinList Pro, Coinlist.co, and the CoinList Mobile Apps, we've seen more than $38M in FIL trading on CoinList across the following pairs:
FIL-BTC
FIL-ETH
FIL-USD
FIL-USDC
FIL-USDT
Stay tuned for more exciting Filecoin services coming soon to CoinList. If you are part of the Filecoin ecosystem and are not finding the services you need, please reach out.
---
Legal Notice
This blog post is being distributed by Amalgamated Token Services Inc., dba "CoinList," or one of its subsidiaries. This blog post and use of the CoinList website is subject to certain disclosures, restrictions and risks, available here