Improving Our Conversion Fees For Wrapped Bitcoin (WBTC) And Wrapped Filecoin (EFIL)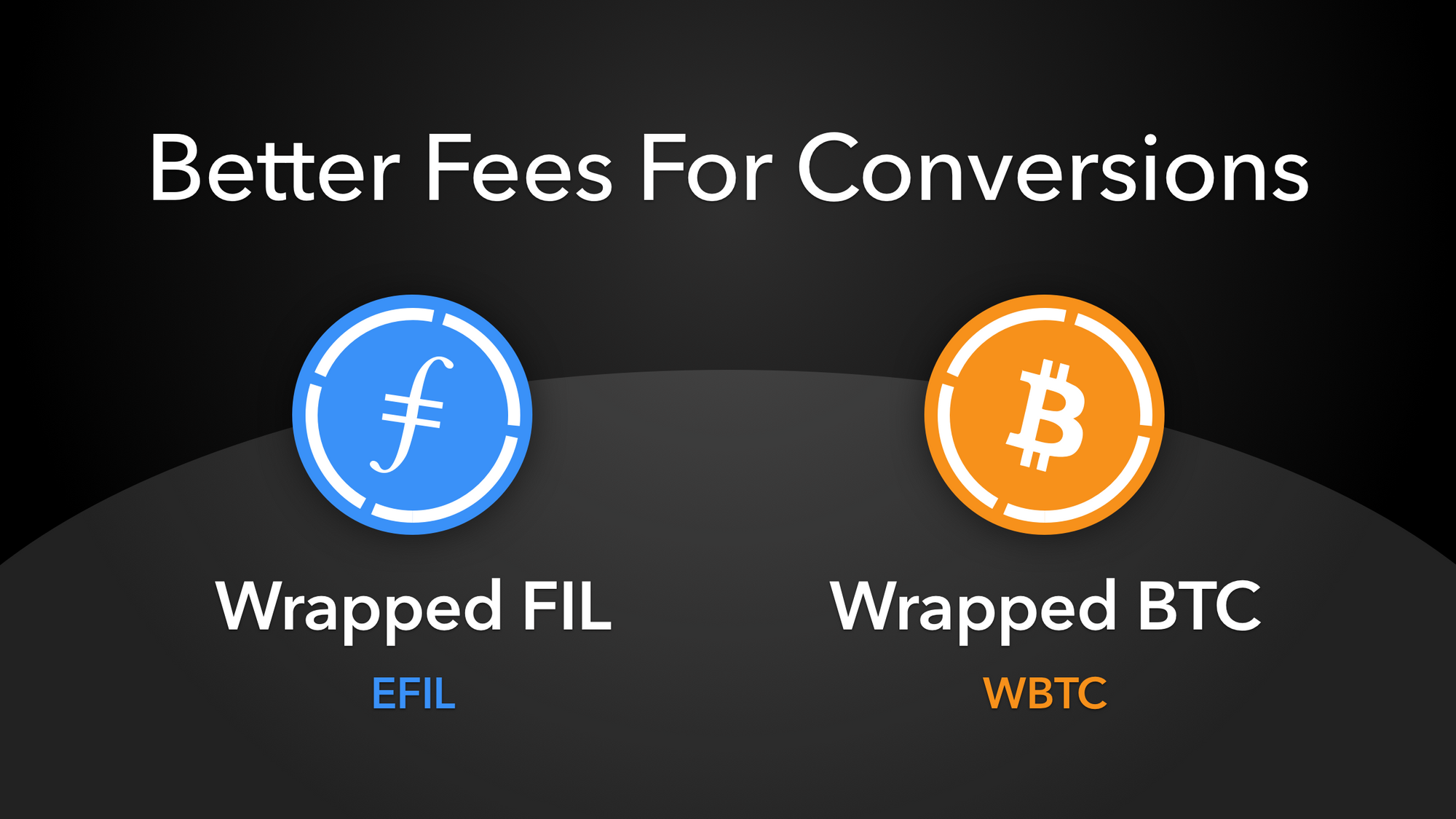 We are excited to introduce a new volume-based fee structure for traders that want to convert between BTC/WBTC and FIL/EFIL. The new fee structure gives discounted trading rates to anyone that trades larger amounts of WBTC and EFIL.
For Wrapped Bitcoin (WBTC), the fees start at 0.25% for minting / redeeming 0-10 BTC/WBTC and decrease from there to 0.10% mint / 0.14% redeem.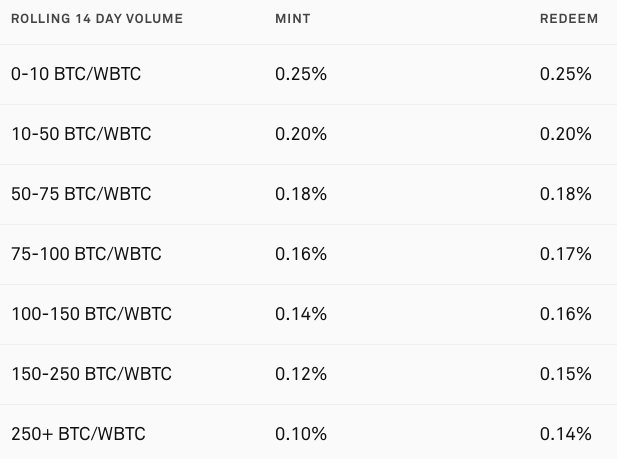 For Wrapped Filecoin (EFIL), the fees start at 0.25% for minting / 0.50% for redeeming 0-2,500 FIL/EFIL and decrease from there to 0.175% mint / 0.35% redeem.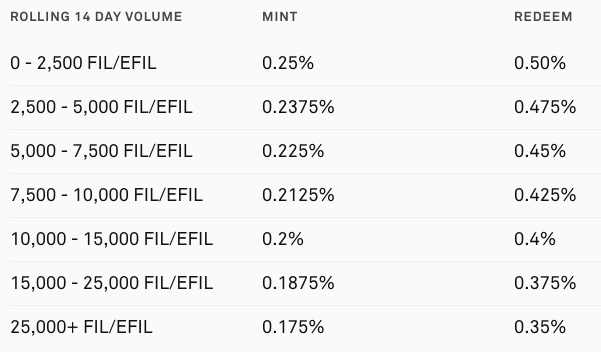 The new fees are based on a rolling 14 day volume and are effective immediately. Please note that WBTC and EFIL related fees are on a separate schedule from CoinList Pro and CoinList.co fees, including promotions and volume-based fees. For more information please visit our fees page.
Wrapped assets like WBTC and EFIL provide traders, institutions, and dapps a bridge to the Ethereum network while maintaining exposure to BTC and FIL. Wrapping the asset enables token holders to put their BTC/FIL to work in DeFi and other smart contract-based programs.
---
Legal Notice
This blog post is being distributed by Amalgamated Token Services Inc., dba "CoinList," or one of its subsidiaries. CoinList operates CoinList Markets LLC, a licensed money services business (NMLS #1785267), among other subsidiaries. CoinList does not provide—and this post shall not be construed as—investment, legal or tax advice. This blog post and use of the CoinList website is subject to certain disclosures, restrictions and risks, available here.