Orchid (OXT) Rewards on CoinList Have Been Extended! Learn about Orchid, Earn OXT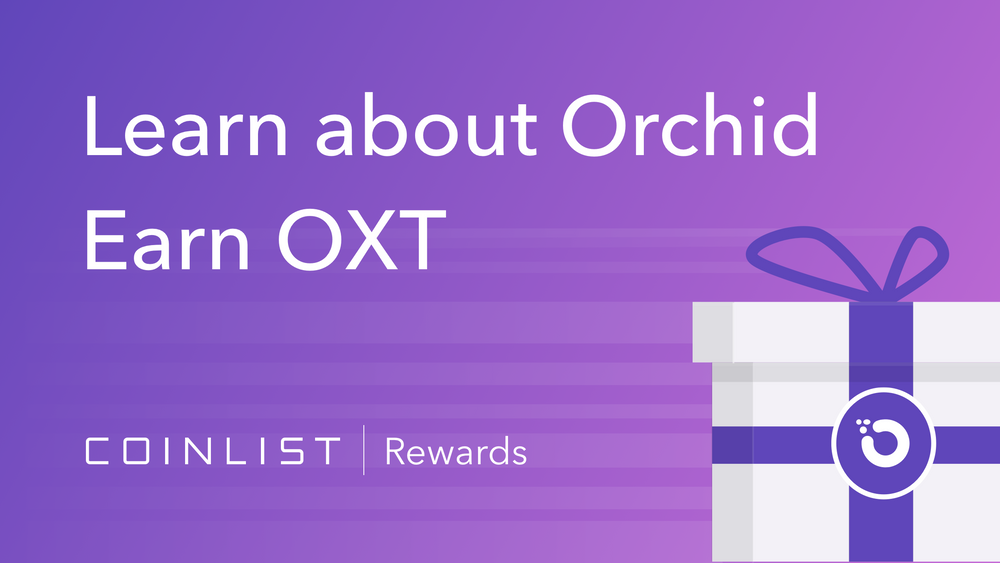 We are excited to announce that the Orchid (OXT) Rewards campaign on CoinList has been extended by popular demand!
Eligible users can earn $5 in OXT by watching a video about Orchid and successfully answering 5 questions about the content.
CoinList has long been a believer in and supporter of Orchid on its mission to offer users better digital privacy, and we are excited to continue our relationship as Orchid moves towards mainstream adoption. Since launching OXT trading on CoinList in April, we've enabled thousands of data users and data providers to purchase OXT in order to access the Orchid service. As the network grows, there must be a compliant and trustworthy OXT market. CoinList is committed to supporting that growth.
Here's how the OXT rewards program on CoinList works:
Sign into your CoinList account
Visit coinlist.co/asset/orchid and click on the purple "Earn OXT" button
Learn about Orchid & OXT
Complete the tasks
Earn OXT distributed directly into your CoinList Wallet within 4 business days after successfully completing the task
Stay tuned for more updates to the Orchid program and for collaborations with other projects. Get started protecting your privacy with Orchid's crypto-powered VPN at Orchid.com.
Questions? Send us a message at team@coinlist.co.
---
Legal Disclaimer
This blog post is being distributed by Amalgamated Token Services Inc., dba "CoinList", or one of its subsidiaries. Use of the CoinList website is subject to certain disclosures, restrictions and risks available here.