Introducing the CoinList Seed Winter 2022 Batch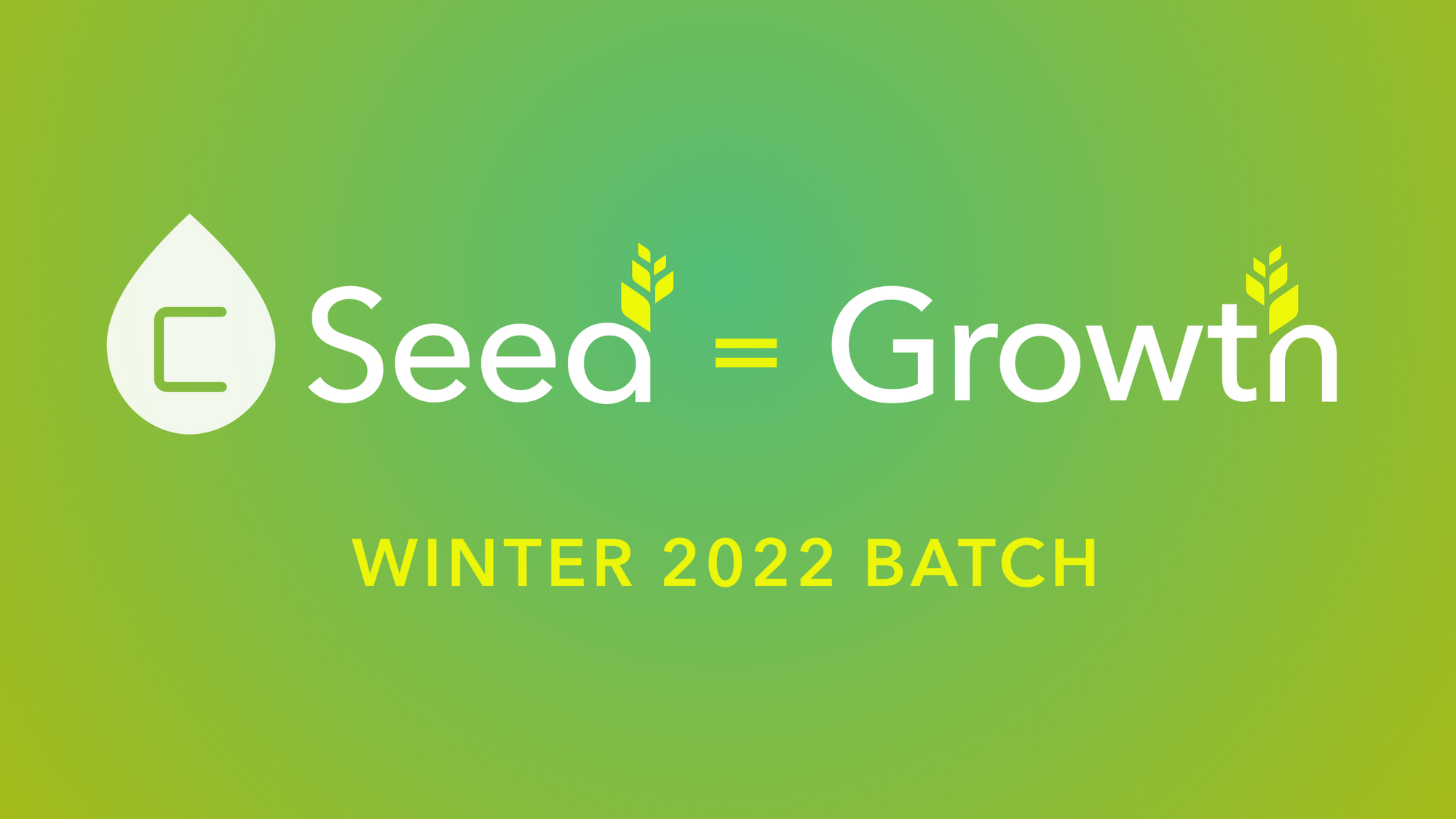 According to the "2021 State of Blockchain" report from CB Insights, VC funding for blockchain startups reached $25.2 billion last year, up 713% from $3.1 billion in 2020. With over 1,000 deals executed in 2021, funding for blockchain startups accounted for more than 4% of global venture dollars, up from 1% in 2020. Of these deals in 2021, 79% were early stage investments. Why?
Crypto savvy investors, flush with cash after several large token launches and an extremely bullish 2021, are driving capital back into the market at earlier stages in hopes of generating even greater returns over the long term.
A Virtual Demo Day For Early-Stage Crypto Startups
We introduced CoinList Seed in 2020 as a platform for early-stage crypto entrepreneurs to connect with the global CoinList community. Since launching CoinList Seed, we've hosted over 50 top crypto startups in the program.
Interest in the program has grown tremendously, with over 1,000 startup applicants for last week's Winter 2022 batch of CoinList Seed, compared to just 80 applicants for our first cohort. Participants have benefited from broad exposure to the CoinList community of over 4 million KYC-verified users, collaborations with other CoinList Seed companies, and lots of love from crypto media.
Many of these companies presenting at CoinList Seed have gone on to raise from top tier investment funds including Electric Capital, Pantera Capital, Multicoin, Placeholder, Blocktower, and many have launched their tokens, protocols, or dApps across the crypto ecosystem with widespread adoption. We highlight some of these companies at the end of the article.
CoinList Seed Winter 2022 Batch
Without further ado, we're proud to introduce the Winter 2022 batch of CoinList Seed projects:
1. EthSign - EthSign is the first ever Web 3 native agreement signing and execution platform.
2. Exorde Labs - Exorde is a Web 3 protocol that empowers developers to scrape and link all public data on the web.
3. Immortal Game – Immortal Game is building the first play-and-earn Chess game with gamified NFTs, leagues, levels, crafting, achievements and more.
4. Mesha - Mesha is a decentralized social investing platform that lets users invest together in teams.
5. Paychant - Paychant helps businesses in Africa to easily accept digital currency for online payments, saving up to 90% transaction fees that traditional payment gateway charges them.
6. Smoothie - Smoothie is a tokenized awards protocol that helps founders launch their web3 projects.
7. t3rn - T3rn (pronounced 'tern') is a smart contract hosting platform that enables fail-safe, multi-chain execution and trustless, composable collaboration.
CoinList Seed = Growth
As we noted above, past participants in CoinList Seed have shown tremendous growth in recent months. A few examples from various batches:
Despite volatility in the crypto markets in 2022, appetite for early stage crypto startups is only increasing. If you're an entrepreneur or developer working on a distributed web project, we want to hear from you.
---
Legal Notice
This blog post is being distributed by Amalgamated Token Services Inc., dba "CoinList," or one of its subsidiaries. This blog post and use of the CoinList website is subject to certain disclosures, restrictions and risks, available here.
Nothing in this blog shall constitute or be construed as an offering of securities or as investment advice, tax advice or investment recommendations (i.e., recommendations as to whether to enter or not to enter into any transaction involving any specific interest or interests) by CoinList, or any of its affiliates or a recommendation as to an investment or other strategy.