Introducing New Ways to Earn CoinList Karma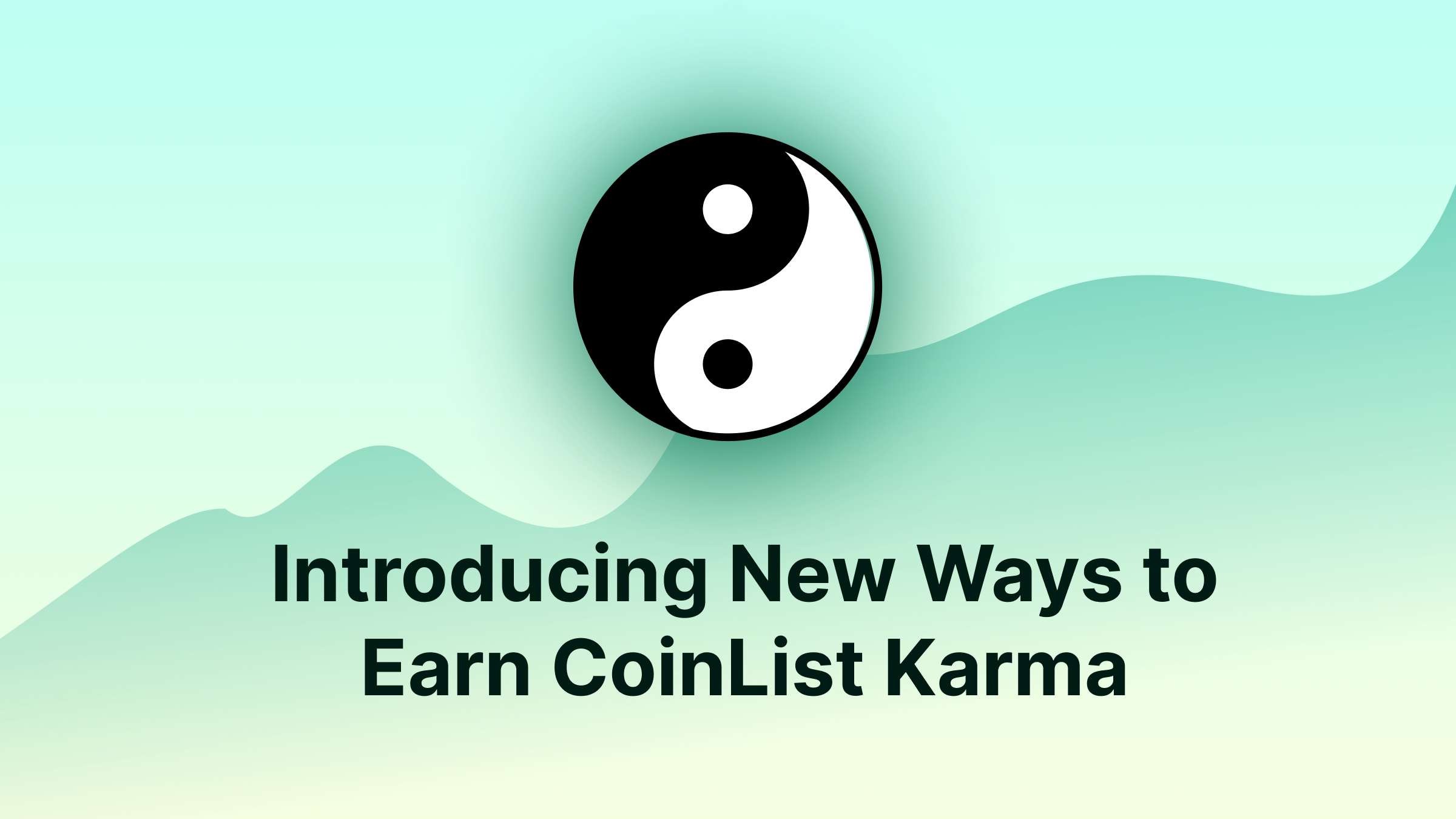 Last September, we announced CoinList Karma, a point system that recognizes user contribution to token networks on CoinList through value-add activities. A high Karma score helps users qualify for the Priority Queue — an invite-only queue for CoinList token sales that is significantly shorter than the main token sale queue and runs in parallel to the main queue.
One of the most common requests we receive from our community is to expand the way users can earn more Karma points. We're excited to announce that starting this week, users will earn weekly Karma points for auto-staking their assets and participating in CoinList Governance. Here's how it works:
Auto-staking
0.6% of your weekly auto staking volume (Algo, Celo, Mina, Vega) is converted to Karma points. Points are issued once a week on Monday and expire after 18-weeks. Users can earn up to 60-points per week for all staked assets on CoinList.
Governance
Users that participate in CoinList Governance can earn 25 weekly Karma per vote in a given week. Points are issued once a week on the Monday after the voting period ends and expires after 18-weeks. Users can earn up to 50 Karma per week for voting.
For complete details on Karma, please be sure to check out coinlist.co/karma for all the ways to boost your Karma score, or check out our updated Karma FAQ.
---
Legal notice
CoinList token sales are not available to residents of the United States, China, Canada, South Korea and certain other jurisdictions.
CoinList determines and implements criteria in its sole discretion to evaluate contributions and assign points to users. CoinList does not undertake any obligation to disclose any deliberation or determination concerning any particular user.
This blog post is being distributed by Amalgamated Token Services Inc., dba "CoinList," or one of its subsidiaries. This blog post and use of the CoinList website is subject to certain disclosures, restrictions and risks, available here.