Introducing CoinList Rewards: Learn about Orchid, Earn OXT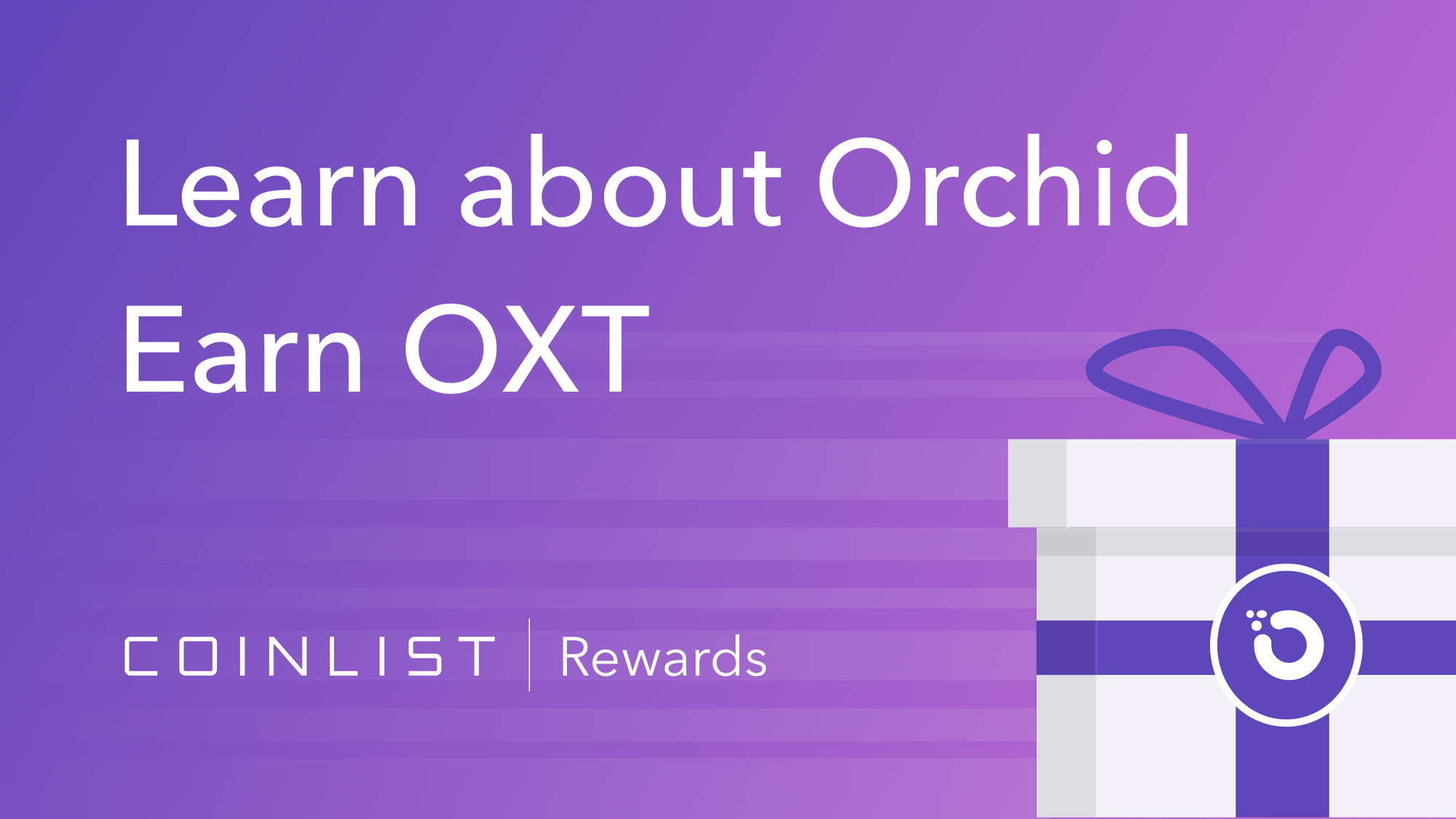 CoinList was founded to support the adoption and growth of the crypto ecosystem. We have worked with top projects to power their token sales, connect them to developers, and provide them with compliant and trustworthy markets for trading. As a natural next step and as a way to further accelerate the growth of the project ecosystem on CoinList, we're excited to announce the launch of an experience for users to learn about and use new protocols, dApps, and networks: CoinList Rewards.
Through CoinList Rewards, users will be incentivized to learn about different projects via educational content, complete tasks like interacting with smart contracts, and earn crypto for doing so.
Our first CoinList Rewards program is with Orchid (OXT). CoinList has long been a believer in and supporter of Orchid on its mission to offer users better digital privacy, and we are excited to continue our relationship through the next stage of Orchid's growth — mainstream adoption.
Here's how it works:
Sign into your CoinList account
Visit coinlist.co/asset/orchid
Learn about Orchid & OXT
Complete the tasks
Earn OXT distributed directly into your CoinList Wallet
We are launching with educational content, where you can earn $5 in OXT by learning about Orchid, and we have up to $50 in total rewards for completing more advanced tasks coming soon.
Stay tuned for more updates to the Orchid program and for collaborations with other projects. Get started protecting your privacy with Orchid's crypto-powered VPN at Orchid.com.
Questions? Send us a message at team@coinlist.co.
---
Legal Disclaimer
This blog post is being distributed by Amalgamated Token Services Inc., dba "CoinList", or one of its subsidiaries. Use of the CoinList website is subject to certain disclosures, restrictions and risks available here.