Introducing ALGO Rewards on CoinList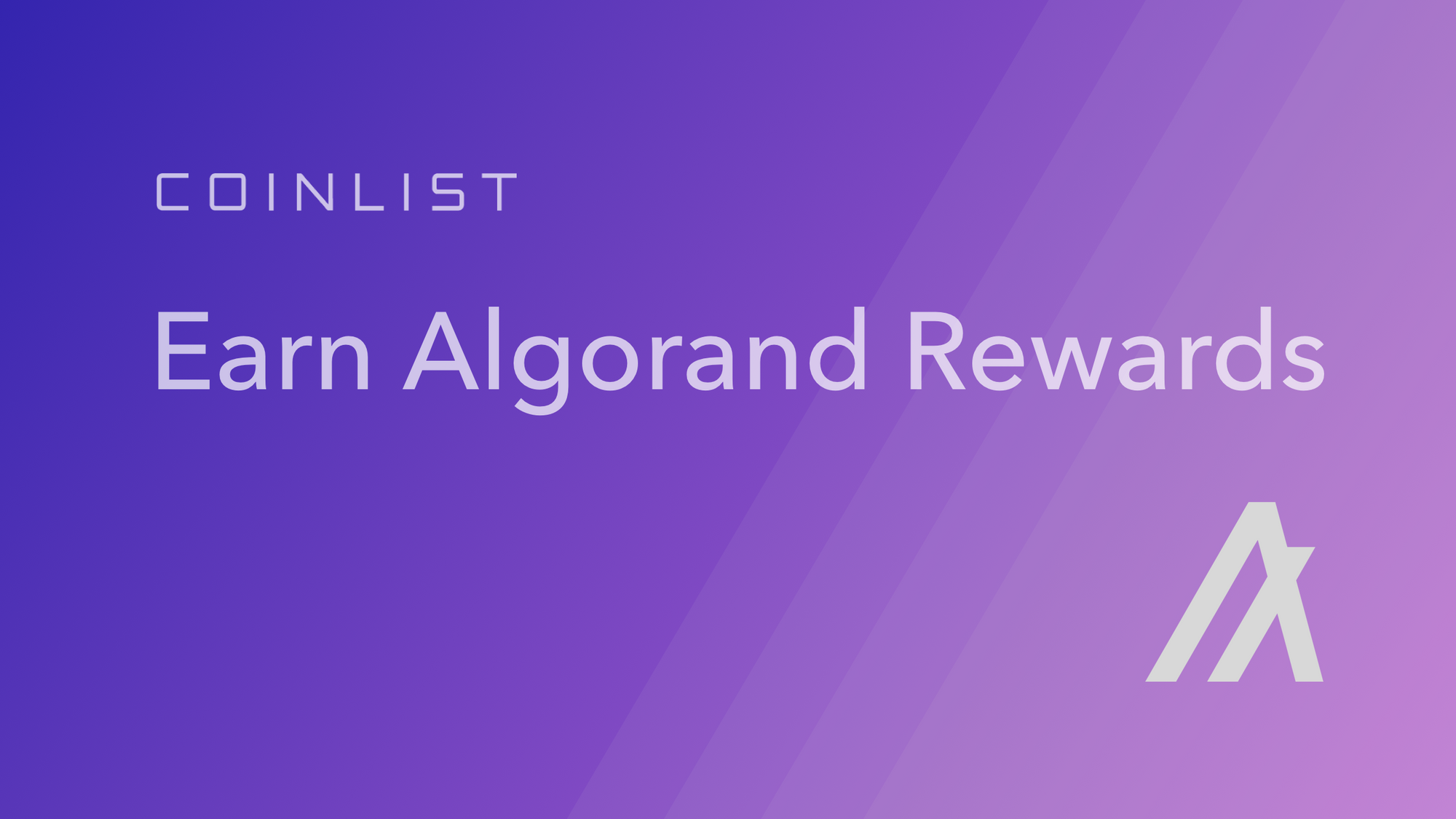 Our users are always asking for more ways to participate in network rewards with their holdings at CoinList, and we have been listening.
After launching CELO staking rewards two months ago, we're excited to announce that you can earn up to 5.18% APY on your Algorand (ALGO) holdings on CoinList!
After successfully facilitating a $60 million token sale for Algorand in June 2019 and listing ALGO for trading thereafter, we're pleased to continue our support for the next stage of Algorand's growth - mainstream adoption and building a robust and compliant community for ALGO.
Earning rewards is simple: just deposit or buy ALGO on CoinList, hold your funds, and you'll earn rewards distributed to your wallet every month. The reward cycle will end on the 6th of each month, with the first reward distribution on September 6th. Your ALGO and ALGO rewards will be held securely in your CoinList wallet at all times, and you can continue to trade them while you are earning. You can opt-out at any time by contacting our team.
As an extra bonus, we are adding an extra 5,500 ALGO to the reward pool this month. Earning the bonus is simple, just hold ALGO in your wallet this month and you'll receive a proportional share of the bonus ALGO.
Buy or deposit ALGO to start earning rewards today »
---
Legal Notice
This blog post is being distributed by Amalgamated Token Services Inc., dba "CoinList," or one of its subsidiaries. This blog post and use of the CoinList website is subject to certain disclosures, restrictions and risks, available here.