Filecoin Weekly Update: Launching Filecoin's Bridge to DeFi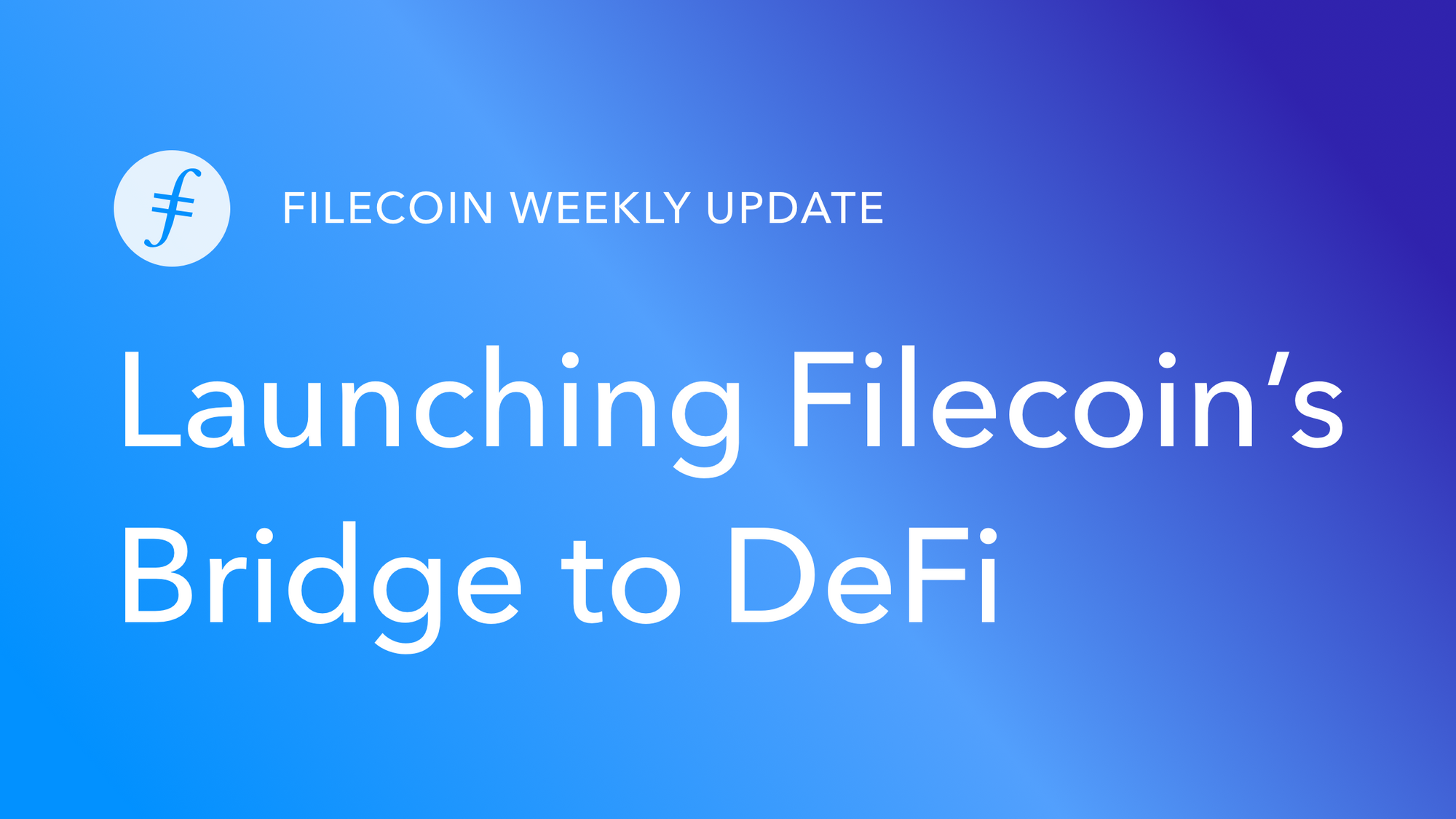 Smart investors know being early is critical to success in crypto, and we built CoinList to give you access to the best crypto projects before other exchanges.
Filecoin, the token sale that raised $205M, and the most anticipated network launch of 2020, is scheduled to launch its network on October 15th. Set up a CoinList account today and be the first to trade Filecoin.
Over the last few weeks, the Filecoin network has made immense progress. More than 600 miners have on-boarded over 325 PiB of storage, 265 clients have made 40,000+ storage and retrieval deals, and collectively the community has thoroughly exercised and tested the network's functionality, security, and resilience.
Here's a recap of the progress this week as we enter the home stretch of Filecoin's highly anticipated mainnet launch, and concurrent FIL trading on CoinList.
---
Legal Notice
This blog post is being distributed by Amalgamated Token Services Inc., dba "CoinList," or one of its subsidiaries. This blog post and use of the CoinList website is subject to certain disclosures, restrictions and risks, available here.