Filecoin Pre-Orders Now Open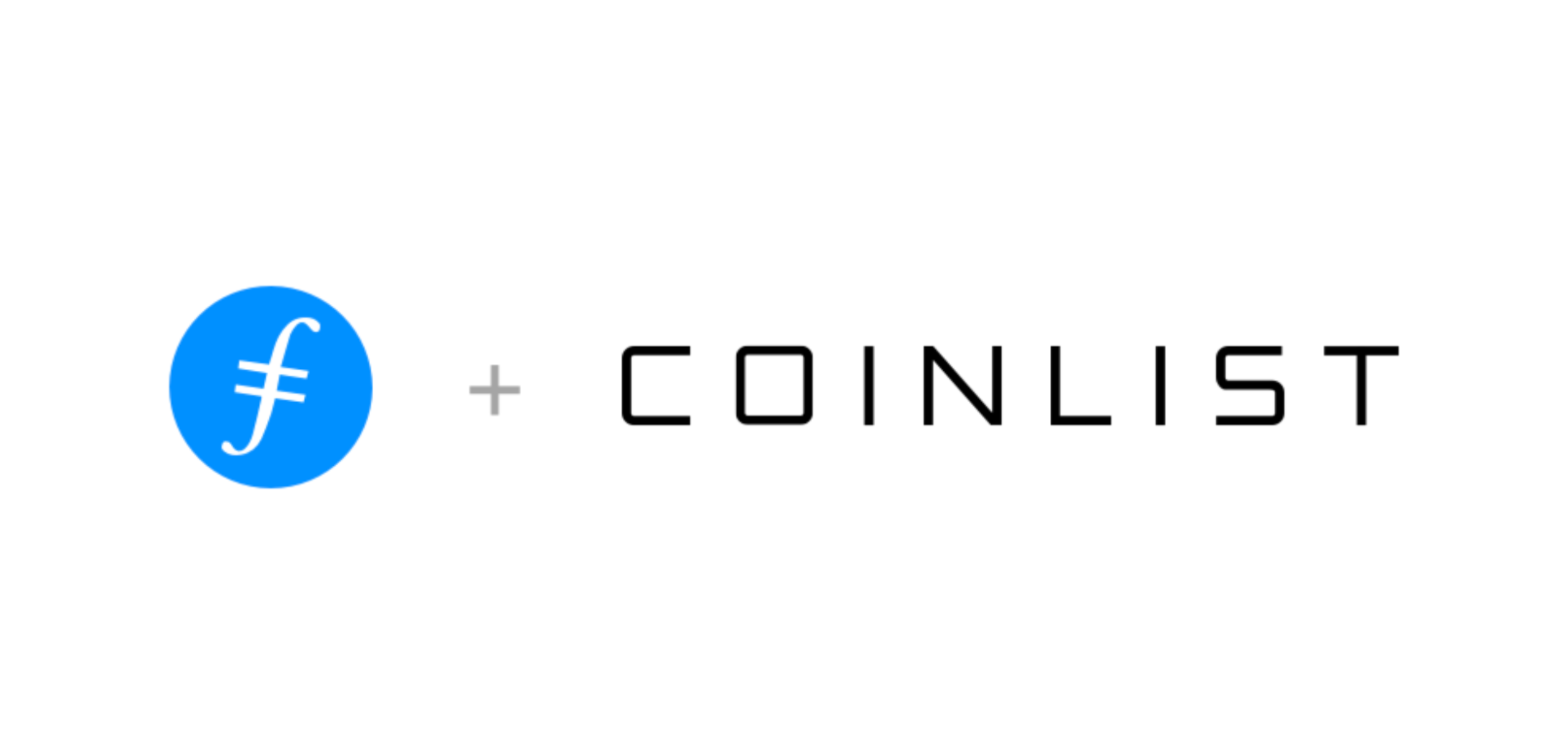 We're excited to share details of tomorrow's launch of Filecoin wallets and trading on CoinList.
Filecoin wallets
Filecoin wallets are available now on CoinList. Deposits will be available on mainnet launch at 7:30AM PT, Thursday, October 15th. FIL deposits will be available at that time. FIL withdrawals will be available after CoinList has sufficiently tested deposits at other exchanges.
Filecoin trading

Pre-orders • Open Now
You can now place FIL-USD pre-orders on CoinList Pro. Pre-orders are used to establish a new market upon mainnet launch.
No trade matching will occur during this phase, but at the end of this phase, pre-orders will be considered firm and may be executed when live trading begins.
Users will be able to enter, modify, and cancel orders, but will not be able to see other users' bids and offers. A pre-order does not guarantee execution of a Filecoin buy or sell.
The pre-order phase will last until there is sufficient order book depth for price discovery and trading stability.
CoinList will notify users approximately 30-minutes before the end of the pre-order period.
Opening Price Calculation • Projected start October 15, 10:15 AM PDT
After the pre-order phase, the FIL-USD order book on CoinList Pro will be frozen. Users will no longer be able to enter any new orders or cancel existing orders.
CoinList will calculate the opening price at which most volume will be crossed.
Buy orders at or above the opening price and sell orders at or below the opening price from the pre-order phase will be settled on the basis of price-time priority at the opening price.
Live Trading • Projected start October 15, 10:30 AM PDT
Once the opening price is calculated, regular trading will be available for FIL-USD on CoinList Pro with full order book and trade matching.
All order types will be accepted and immediately settled.
Soon after live FIL-USD trading stabilizes on CoinList Pro, we will list FIL-USDT. Also, we will open trading on CoinList.co and CoinList Mobile.
The above timelines are all subject to change to ensure the safety and security of customer funds. CoinList will alert you via email as services become available or if there are significant delays to the above schedule. Please see the Filecoin Launch help section for more information.
How to prepare
You can prepare to trade Filecoin on CoinList Pro by depositing USD or converting other currencies including USDT on CoinList.co or CoinList Pro.
---
Legal Notice
This blog post is being distributed by Amalgamated Token Services Inc., dba "CoinList," or one of its subsidiaries. This blog post and use of the CoinList website is subject to certain disclosures, restrictions and risks, available here.