$54M Stake-Locked in NuCypher's WorkLock Through CoinList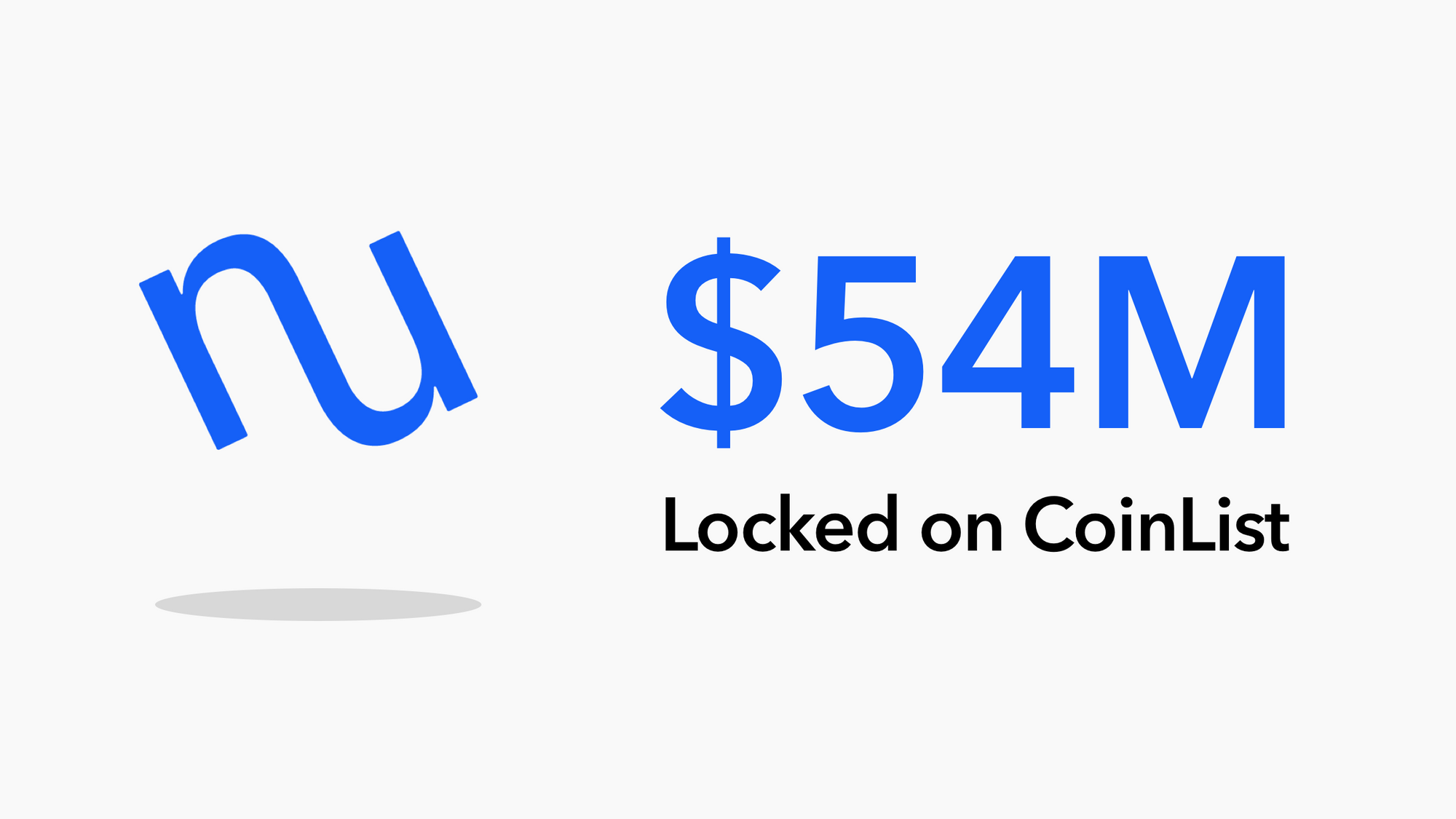 On October 15th, our friends at NuCypher successfully launched their highly anticipated mainnet, bringing the NuCypher WorkLock period on CoinList to a successful end.  
Participants in the WorkLock had the option to stake ETH directly and run their own nodes, or participate in the CoinList WorkLock to stake ETH and run nodes on users' behalf.
2,861 CoinList users contributed 147K ETH (~$54M) of the 354K total ETH (~$124M) locked up across the network, representing over 40% of the total WorkLock amount.
The CoinList WorkLock saw 6,749 registrants and 3,681 participation requests from all over the world, helping maximize global engagement and decentralize the NuCypher network. The widespread user engagement is a strong testament to the community that NuCypher has built over the past three years.
NuCypher's mainnet launched on October 15th, 2020 and CoinList has successfully deployed its WorkLock nodes with Bison Trails on behalf of the CoinList WorkLock participants. The NU tokens will be unlocked at the end of the six-month WorkLock period in 2021, and half of the locked ETH will be unlocked approximately halfway through the WorkLock period, while the other half will be unlocked after six months.
The NuCypher team is our longtime collaborator as we worked with them on their Come and Stake It (CASI) Incentivized Testnet KYC and partnered with them for the NuCypher + CoinList Hackathon. CoinList is laser-focused on helping the best crypto projects succeed, and as such we're always excited to see the launch of a quality project with which we've worked closely.
Congratulations NuCypher!
---
Legal Notice
This post is being distributed by Amalgamated Token Services Inc., dba "CoinList", or one of its subsidiaries. CoinList operates CoinList Markets LLC, a licensed money services business (NMLS #1785267). CoinList does not provide—and this post shall not be construed as—investment, legal or tax advice. Use of the CoinList website is subject to certain disclosures, risks and restrictions available here.