5 Common Crypto Scams And How To Avoid Them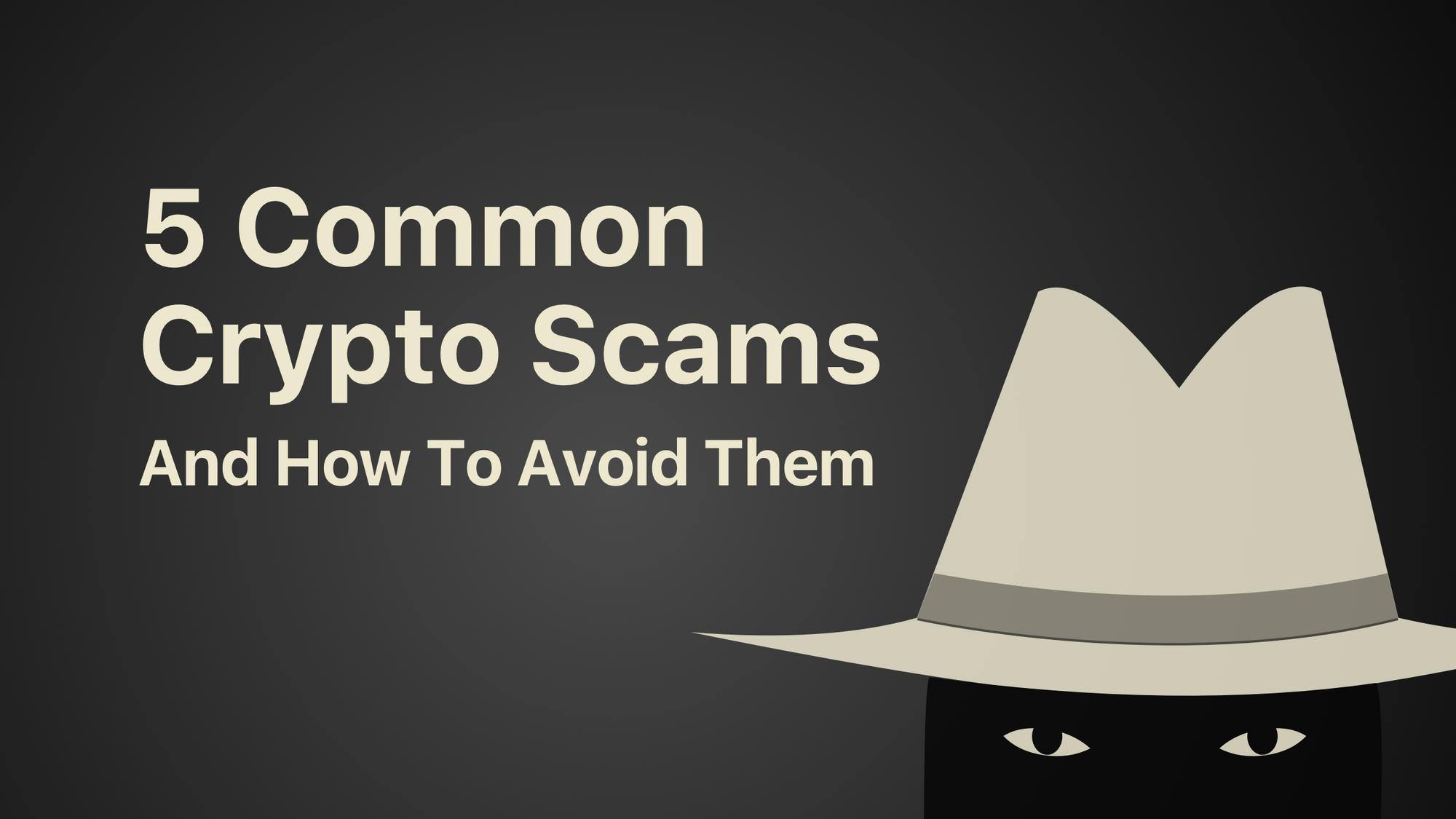 As the popularity of Web3 has climbed over the past year, so too has the number of scams and phishing attempts associated with various crypto products.
According to the 2022 Crypto Crime Report report from Chainalysis, over $7.7 billion worth of cryptocurrency was taken from crypto scam victims worldwide. As more and more people try to understand crypto, scammers blend into the scene with claims that may seem plausible to the untrained eye.
CoinList users should be on the lookout for bad actors who impersonate CoinList staff to gain your trust and steal valuable information from you. These messages come in many different styles and include elements that make it hard to distinguish them from legitimate CoinList messages. Given that people do fall victim to these scams sometimes, we wanted to offer some tips on how to identify and avoid scams.
Let's dive in.
1/ Selling "Fully Verified" Accounts Scams: We are seeing a growing trend on social media of people wanting to buy and sell CoinList accounts — a practice that is strictly prohibited on CoinList and will result in termination of the account(s) involved and loss of access to the CoinList platform. These scamming sellers find ways to manage accounts after purportedly selling them, resulting in an irreversible loss of funds for the purported buyer.
A malicious seller could even attempt to hold an account for ransom by attempting to regain access to a "sold" CoinList account. CoinList will not be able to assist you in recovering assets in either of the above situations. Account sellers prey on the very same people that CoinList is intended to help, leaving them to suffer the consequences of engaging in fraudulent activities.
How to protect yourself: Do not buy or sell CoinList accounts.
2/ Employment Scams: We've seen fraudsters impersonate CoinList recruiters with fake job offers to steal personal information from job seekers. Most frequently, the scammers will reach out to individuals on email or WhatsApp who have posted their resumes online, and ask for the "applicant" to go through a KYC or onboarding flow where they are asked to provide confidential personal information like passport or ID as part of the application process. They then try to create fake CoinList accounts with the stolen identity and resell those fake accounts to other victims. After getting the personal information, the scammer blocks the job-seeker on WhatsApp and the phone number suddenly becomes unreachable.
How to protect yourself: Never reply to any text, Telegram, or Whatsapp message from anyone who claims to be a CoinList recruiter. We will never ask you to pass KYC, create any accounts, or send funds to any wallet address as part of the recruiting process. All legitimate communications with CoinList recruiters will come from @coinlist.co email addresses. Please report any impersonations or fake job recruitment scams to security@coinlist.co.
3/ Phishing Scams: We're seeing an increase of malicious websites impersonating CoinList, especially around token sales. These websites are designed to trick you into entering your login credentials and multi-factor authentication codes. They are distributed through various methods, including email, SMS text messages, social media, and advertisements on search engines. The website URLs often just change one letter, symbol, or number to convince you that you are interacting with a trusted source.
How to protect yourself: Always make sure you're accessing CoinList from www.coinlist.co directly. We will never ask you to share your password, multi-factor authentication codes, or private keys. Utilizing your browser's bookmark function to access CoinList is a great way to protect yourself from URL typos.
4/ Telegram Scams: Scammers will impersonate CoinList employees claiming they can assist you with your account. We have seen cases where the scammers pressure real CoinList users into sending digital currency to their external wallets in exchange for the tokens from a sale that the account holder participated in.
How to protect yourself: CoinList does not provide support through Telegram at the moment. We will never ask you to send digital currency to an external wallet to fund your token sale purchase. All token sale purchases are funded through your CoinList account.
5/ Investment Scams: Scammers will promise big payouts, quick money, or guaranteed returns with little to no risk. They will encourage you to buy cryptocurrency through an exchange or request that you send money to a company for them to invest on your behalf. The profits or losses shown will be through a fake website, and eventually, you will be unable to withdraw any money. The scammers will make excuses for why withdrawals are delayed and finally disappear, and your money is gone.
How to protect yourself: Be skeptical of websites or services guaranteeing  unrealistic outcomes. Research the organization, and watch for grammatical errors in communications. If it sounds too good to be true, it usually is.
Conclusion
When scammers gain access to funds through text message, email, or social media scams, there is little CoinList or anyone can do to recover it, as most cryptocurrency transactions are irreversible. That said, if you think you have been a victim of a scam, please let us know by submitting a ticket through our support portal. While we may not be able to assist you in recovering assets, we will take steps to try to prevent other members of our community from being scammed. Thank you for being part of the CoinList community.
Stay safe.
---
Legal Disclaimer
This email is being distributed by Amalgamated Token Services Inc., dba "CoinList," or one of its subsidiaries. Use of the CoinList website is subject to certain disclosures, restrictions and risks available here.