$18M Staked In Ethereum Eagle's (EGL) Genesis Through CoinList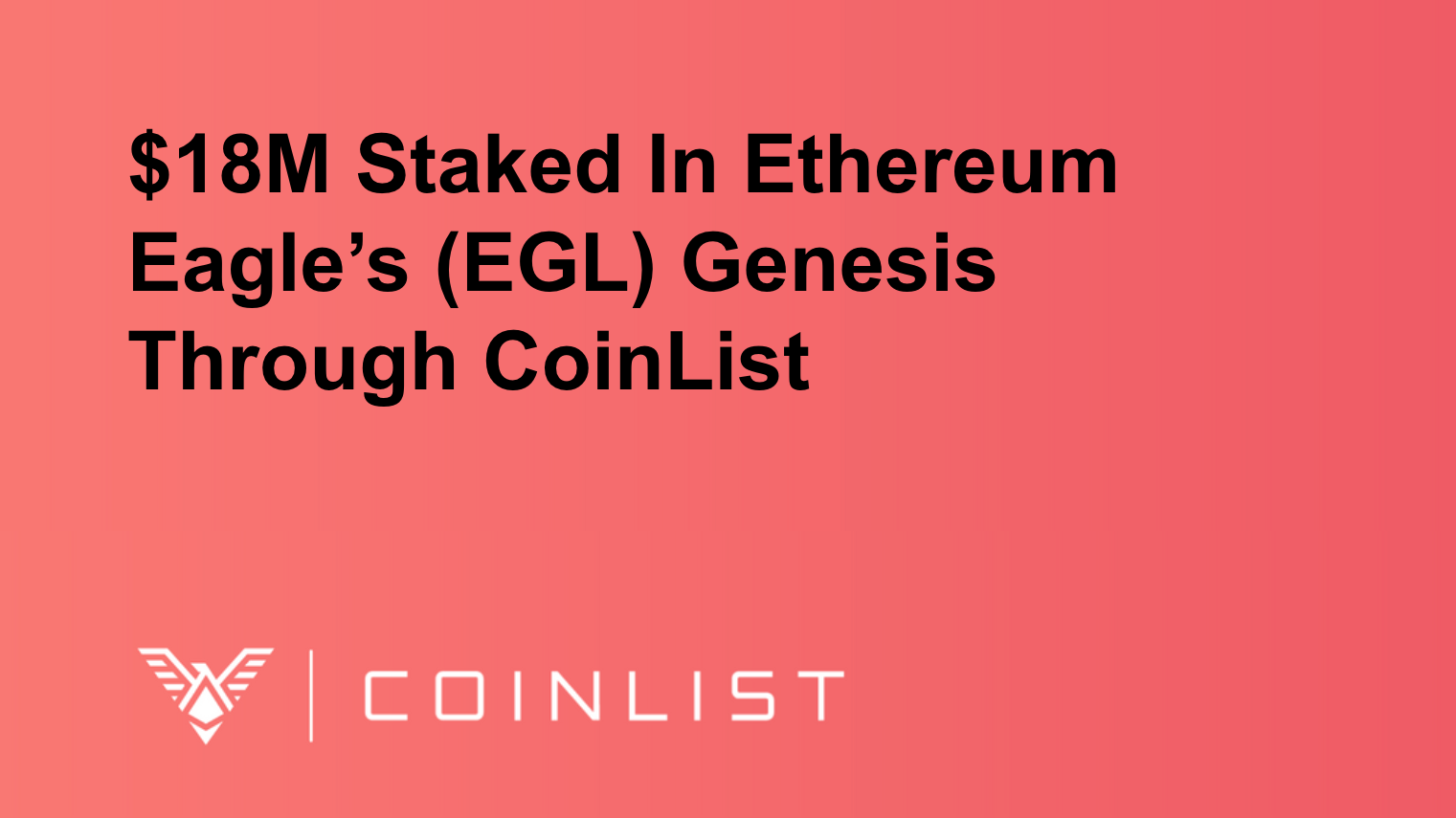 We're excited to share that the Ethereum Eagle (EGL) Genesis event has closed. CoinList contributed over 5,800 ETH (~$18M at current prices*) on behalf of EGL Genesis participants, which amounts to more than 50% of the total 10,800 ETH contributed to the Genesis event. With more than $70M deployed to the Balancer pool, EGL <> wETH is currently the sixth largest pool on Balancer.
The event drew impressive demand on CoinList, with over 7,500 participants. The ETH staked by CoinList users has been deployed, and users' initial votes for Ethereum's gas limit have been cast.
As gas fees continue to be an issue for Ethereum, the Ethereum Eagle project (EGL) aims to solve the misalignment of incentives and lack of transparency between the Ethereum community and miners in a way that maximizes value for all stakeholders.
At present, miners solely decide gas limits and block sizes for the protocol, while Ethereum users, who are impacted by these decisions, have no voice. EGL, an on-chain coordination token, empowers the entire ETH ecosystem to vote on Ethereum's gas limit and incentivizes Ethereum miners to follow the consensus gas limit, as decided by the community.
We are excited and humbled by the size and commitment of support and are proud to help make EGL available to the broader crypto ecosystem.
Congratulations to the entire EGL community!
---
Legal Disclaimer
*As of Aug 18, 2021
Not available for United States, Vietnam, China, and Canada residents and certain jurisdictions.
This post is being distributed by Amalgamated Token Services Inc., dba "CoinList," or one of its subsidiaries. Use of the CoinList website is subject to certain disclosures, restrictions and risks available here.
Nothing in this post shall constitute or be construed as an offering of securities or as investment advice, tax advice or investment recommendations (i.e., recommendations as to whether to enter or not to enter into any transaction involving any specific interest or interests) by CoinList or any of its affiliates.