Vega Token Sale Drives Over 21,500 New Token Holders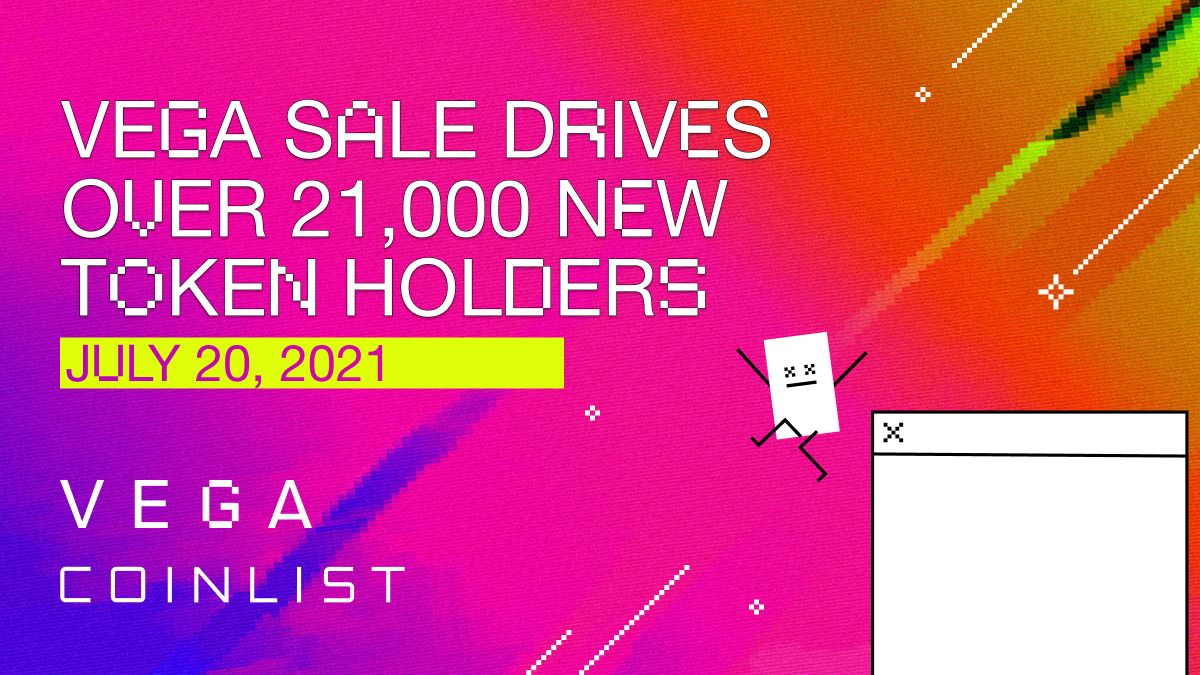 We're excited to announce that the Vega Token Sale on CoinList has added more than 21,500 new token holders to the Vega community, with more than $43M in VEGA tokens purchased throughout the course of the sale.
The event drew impressive demand on CoinList, with over 413,000 unique registrants. Crypto derivatives are on the rise, and the Vega team is well ahead of the curve in delivering technology required to move a significant amount of volume from traditional financial markets on-chain, in a safe, secure and fair manner.
VEGA tokens are designed to secure the network through staking, whereby token holders choose which network validator they wish to delegate their tokens to. In exchange for delegating their tokens, the validators must distribute a share of the trading fees generated by the network to token holders. Token holders also have the ability to control the network functionality and creation of new markets through governance voting.
We are excited and humbled by the size and commitment of support and are proud to help make VEGA available to the broader crypto ecosystem.
Congratulations to the entire Vega community!
---
Legal Disclaimer
This blog post is being distributed by Amalgamated Token Services Inc., dba "CoinList," or one of its subsidiaries. This blog post and use of the CoinList website is subject to certain disclosures, restrictions and risks, available here.