Swarm Token Sale Drives Over 20,000 New Token Holders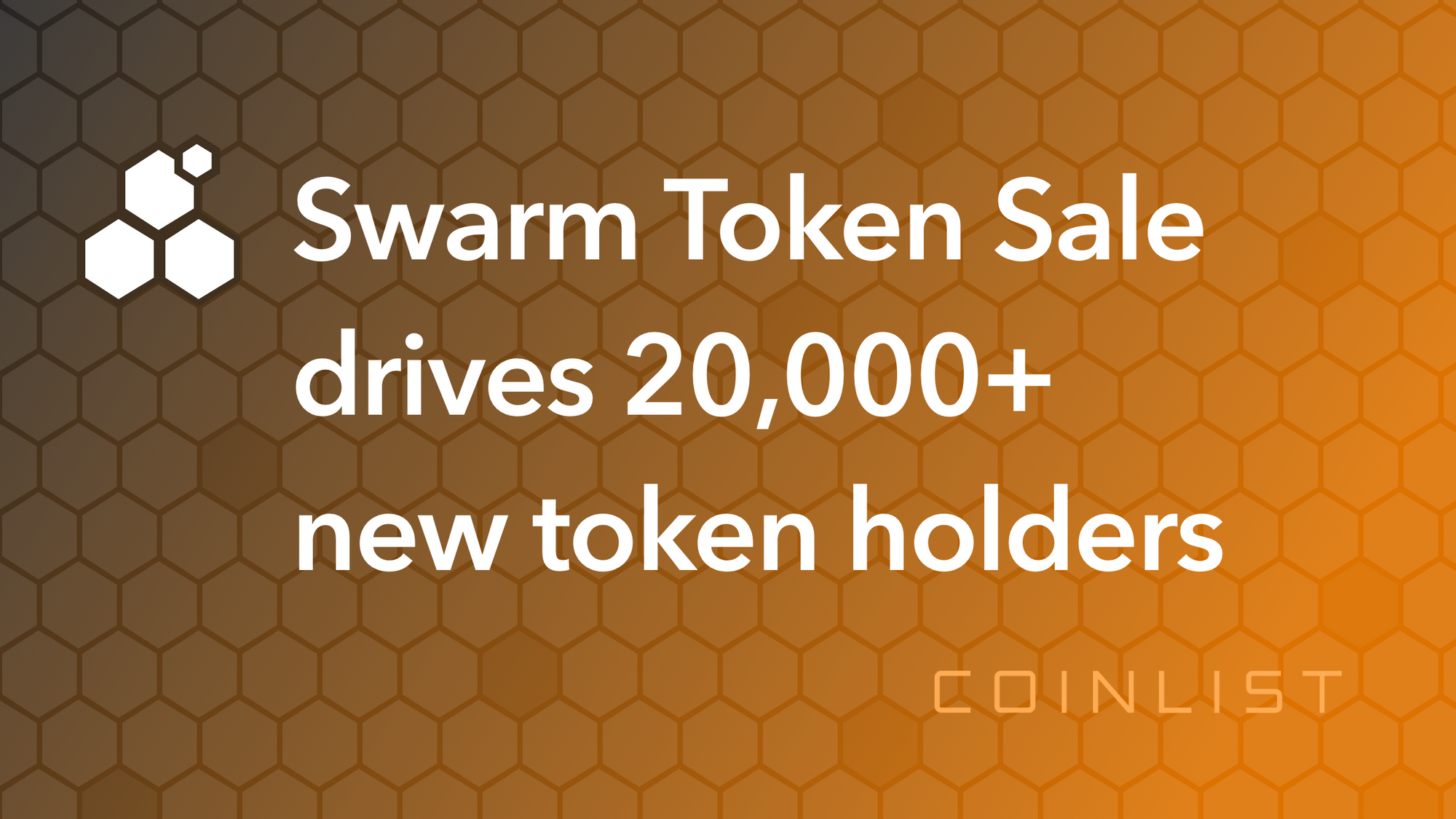 We're excited to announce that the Swarm Token Sale on CoinList has added more than 20,000 new token holders to the Swarm community, with more than $9.8M in BZZ tokens purchased throughout the course of the sale.
The event drew massive demand on CoinList, with almost 450,000 unique registrants. The need for web security is increasingly more important, and the Swarm team is well ahead of the curve in solving the problem of decentralized storage.
The BZZ token is an ERC20-compatible utility token, used by node operators and end-users alike. Swarm nodes engage in the Swarm Accounting Protocol to track relative bandwidth contribution, while unequal consumption is ultimately settled in BZZ.
We are excited and humbled by the size and commitment of support and are proud to help make BZZ available to the broader crypto ecosystem.
Congratulations to the entire Swarm community!
---
Legal Notice
Not available for United States, China, and Canada residents and certain other jurisdictions.
This blog post is being distributed by Amalgamated Token Services Inc., dba "CoinList," or one of its subsidiaries. This blog post and use of the CoinList website is subject to certain disclosures, restrictions and risks, available here.