Project Galaxy (GAL) Now Trading on CoinList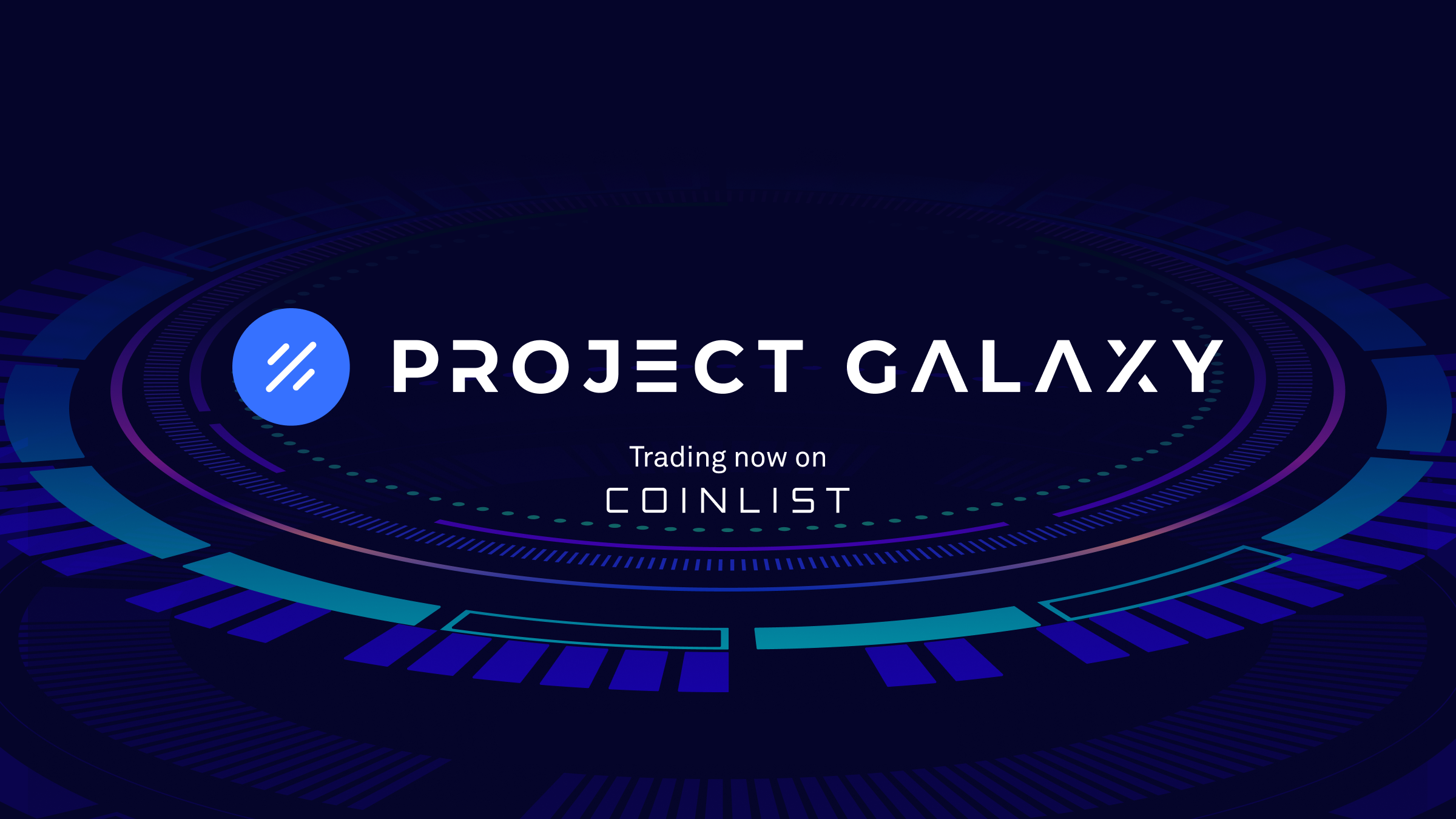 After facilitating the Galaxy (GAL) Token Sale on CoinList in February that added more than 30,000 new token holders to the Project Galaxy community and network, we're excited to announce that GAL is now available for trading in eligible jurisdictions on CoinList, CoinList Pro, and the CoinList mobile app!
Trade on CoinList » | Trade on CoinList Pro »
Digital Credentials For Web3
Project Galaxy is on a mission to build an open, collaborative credential data network that helps Web3 developers use digital credential data and NFTs to build better products and communities.
Project Galaxy provides infrastructure to help developers use credential data for their products, including Application Modules, Credential API, and Credential Oracle Engine. Use cases of the Application Modules include Galaxy OATs (On-chain Achievement Tokens), NFT loyalty programs, growth hacking campaigns, gated community and customized governance. Developers can also utilize the Credential Oracle Engine and Credential API for enhanced customized use cases such as credit scoring and sybil attack prevention algorithms.
The GAL token functions as the network governance token, incentivizes user participation, and serves as the primary payment token of the Project Galaxy ecosystem. Learn more about the GAL token here.
To learn more about Project Galaxy and join their network, click here.
As GAL's token economy continues to grow, CoinList users now have a full-featured and trustworthy trading venue to access the GAL ecosystem.
---
Legal Notice
This blog post is being distributed by Amalgamated Token Services Inc., dba "CoinList," or one of its subsidiaries. CoinList operates CoinList Markets LLC, a licensed money services business (NMLS #1785267), among other subsidiaries. CoinList does not provide—and this post shall not be construed as—investment, legal or tax advice. This blog post and use of the CoinList website is subject to certain disclosures, restrictions and risks, available here.