Polkadot (DOT) Now Trading on CoinList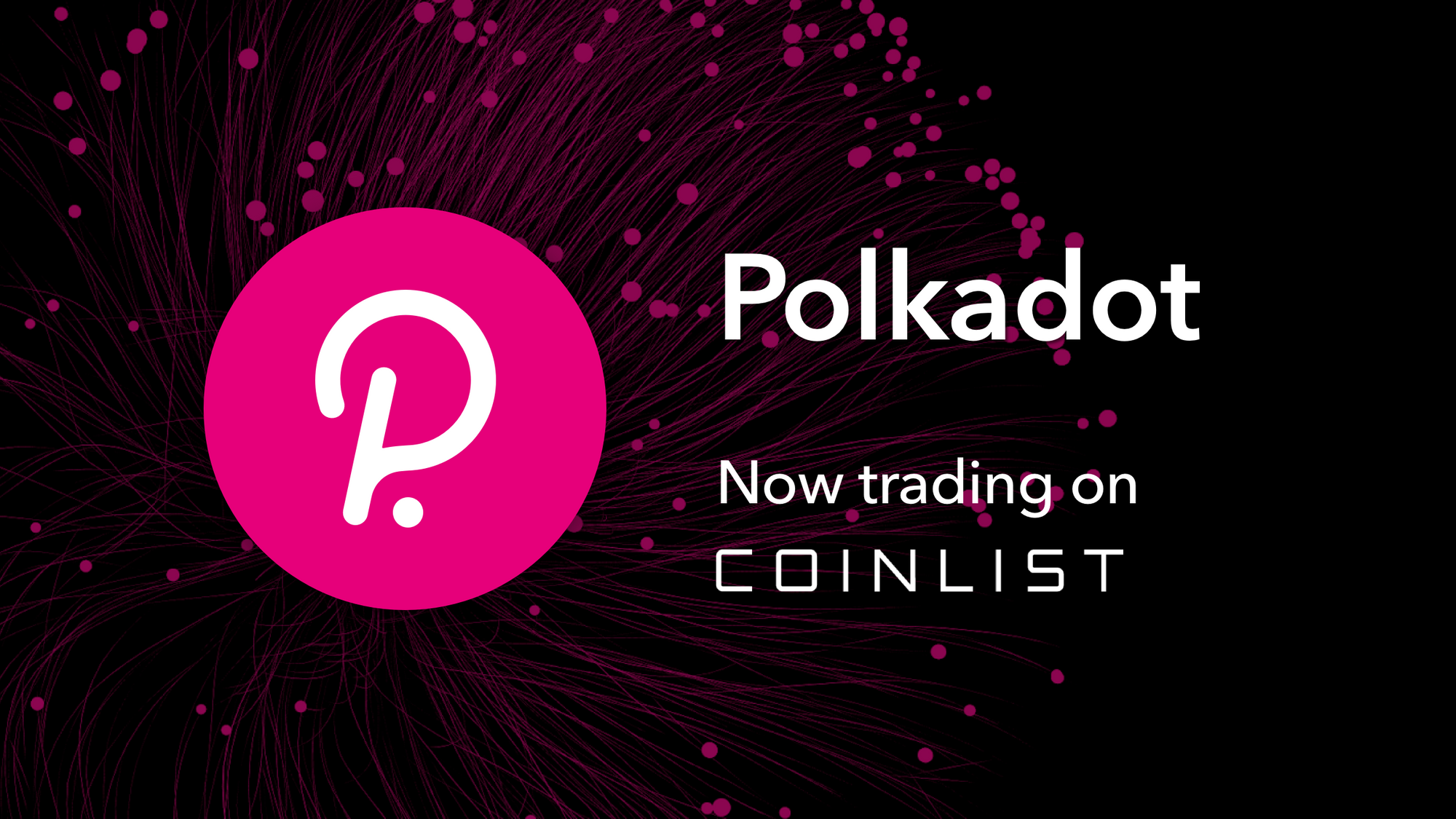 We're excited to announce that you can now trade Polkadot (DOT) on CoinList. Eligible CoinList users are now able to trade DOT on CoinList Pro, CoinList.co, and CoinList mobile. Polkadot's mission is to become the blockchain protocol that connects multiple unique blockchains into one universal network. Polkadot was founded by the Web3 Foundation and is building the infrastructure for the decentralized web (web 3.0) that aims to disrupt today's tech giants and empower individual users by focusing on security, scalability, and innovation.

How does Polkadot work?
Polkadot's main chain is referred to as the Relay Chain while individual blockchains in the Polkadot ecosystem are referred to as Parachains (parallel blockchains). All transactions are finalized on the Relay Chain and all Parachains share in the security of the Relay Chain. Developers can create their own custom Parachain and once it is connected to the Polkadot network, it becomes interoperable with all other parachains on the network. This solves major interoperability challenges found in today's cryptocurrency environment.

What is the DOT token for?
Like other blockchain infrastructure projects, Polkadot has its own native token. DOT grants token holders with governance rights of the entire Polkadot platform, including determination of network fees, voting on network upgrades, and the deployment of Parachains. DOT can also be used for bonding during Parachain auctions. In order to be added to the network, Parachains must win an auction that uses DOT as collateral. DOT is released once the bond duration has ended and the parachain is removed from the ecosystem.

We are excited to help build the Polkadot ecosystem and by supporting DOT trading on CoinList we want to give our users a way to participate in the future of interoperability of blockchains.

---
Legal Disclaimer
This post is being distributed by Amalgamated Token Services Inc., dba "CoinList", or one of its subsidiaries. CoinList operates CoinList Markets LLC, a licensed money services business (NMLS #1785267), among other subsidiaries. CoinList does not provide—and this post shall not be construed as—investment, legal or tax advice. Use of the CoinList website is subject to certain disclosures, risks and restrictions available here.