Orchid Launches iOS App as Altcoins Gain Momentum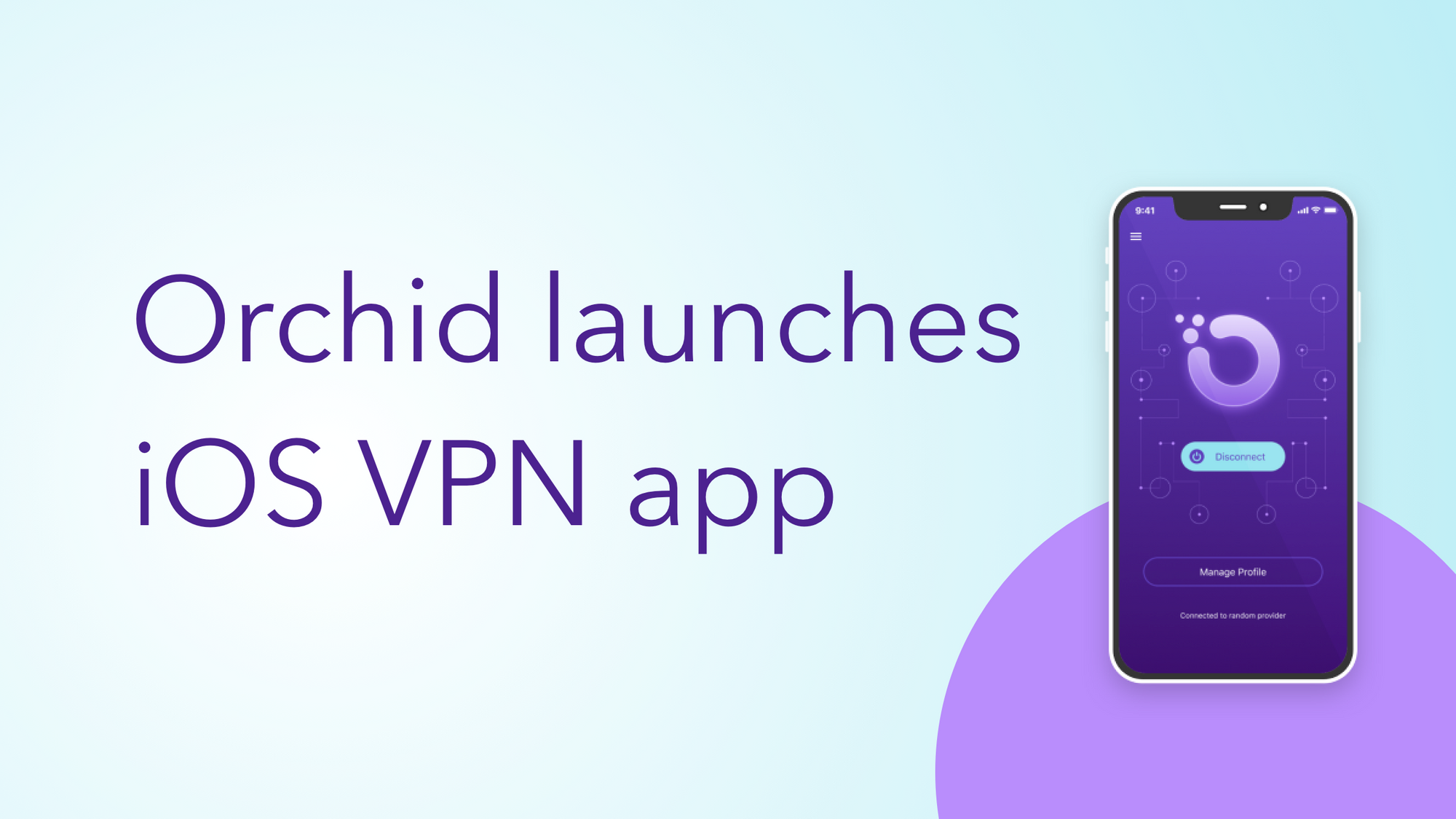 Following Ether's (ETH) rally since mid April (+53%), other altcoins have started to gain momentum. The recent rally was initially led by Compound's token launch  (+63% since inception) but then quickly spread to DeFi adjacent projects including LINK (+83% m/m ). Since then, many other altcoins including ADA (+30% m/m), XTZ (+20% m/m) , and OXT (+23% m/m) have experienced growth. At the same time, the most recent price action has been absent from bitcoin which has been mostly flat over the past month (-2.5%).
While the market can occasionally be a bit overzealous, there has been a consistent theme across the current altcoin rally: usage and adoption. Compound launched their governance token and immediately the amount locked in the Compound 5x'd. Chainlink announced major partnerships with Google Cloud and Oracle, and last week, Orchid successfully launched their iOS app on Apple's App Store. All of these events taken together start to paint a picture of crypto teams starting to deliver on their roadmaps, and the market has taken notice. Following Orchid's iOS launch, OXT token price rose by more than 20%.
Orchid (OXT) thrives after launching iOS app
This is a big milestone for both Orchid and the crypto industry at large, given Apple's restrictive policies on crypto apps and the importance of getting crypto-exposure to Apple's 1.4 billion active devices worldwide.

Millions of iPhone users can now create an Orchid account right on the iOS app and pay for bandwidth in US dollars, eliminating the need for the user to directly acquire OXT or interact with smart contracts. As the company noted in a blog post, this makes digital privacy significantly more accessible:
"The release of in-app purchases is a major step toward Orchid's goal of making Internet privacy accessible to as many people as possible. This milestone lets people start exploring the Internet freely as soon as they've downloaded the app -- and all from their smartphones."
Prior to the launch of the iOS app, users had to go through a complex process to use Orchid's crypto-powered VPN, that included buying OXT and ETH, installing a web3 browser, running smart contracts, and transferring keys. Today, there's a simple app that offers the same benefits of strengthened Internet privacy and ample bandwidth with a significantly easier onboarding process.
In-app purchases make it much easier to get started using Orchid, but the underlying architecture of the network is unchanged. Orchid's decentralized marketplace is still powered by OXT, the Orchid Digital Currency, which is used to pay for VPN bandwidth, and users still get the full benefit of the privacy and ample bandwidth Orchid provides. The in-app purchases essentially work like gift cards for the OXT token, which is used for transactions on Orchid's virtual private network (learn more about Orchid here).
What is next for OXT?
As the OXT token is abstracted away from mainstream users, the token price rose. Currently trading at $0.20, OXT is up more than 20% over the past week. It's unclear if usage will immediately follow the iOS app, but Orchid is looking to build on their momentum when they extend in-app purchases to their Android app and expand pre-filled accounts to be compatible with credit card processors, allowing people to buy an account directly on the Orchid website.
With every new user that Orchid empowers to go online safely, the Orchid team inches closer to restoring an open and accessible Internet for all.
Buy, sell, trade, and earn OXT on CoinList
Users can earn $5 in OXT by learning about Orchid and completing education tasks, with an additional $50 in potential OXT rewards for more advanced tasks coming soon. Here's how it works:
Log in to your CoinList account
Visit coinlist.co/asset/orchid
Learn about Orchid & OXT
Complete the tasks
Earn OXT distributed directly to your CoinList Wallet
Questions? Send us a message at team@coinlist.co.
---
Legal Notice
This blog post is being distributed by Amalgamated Token Services Inc., dba "CoinList," or one of its subsidiaries. This blog post and use of the CoinList website is subject to certain disclosures, restrictions and risks, available here.