Introducing MINA Trading & Staking on CoinList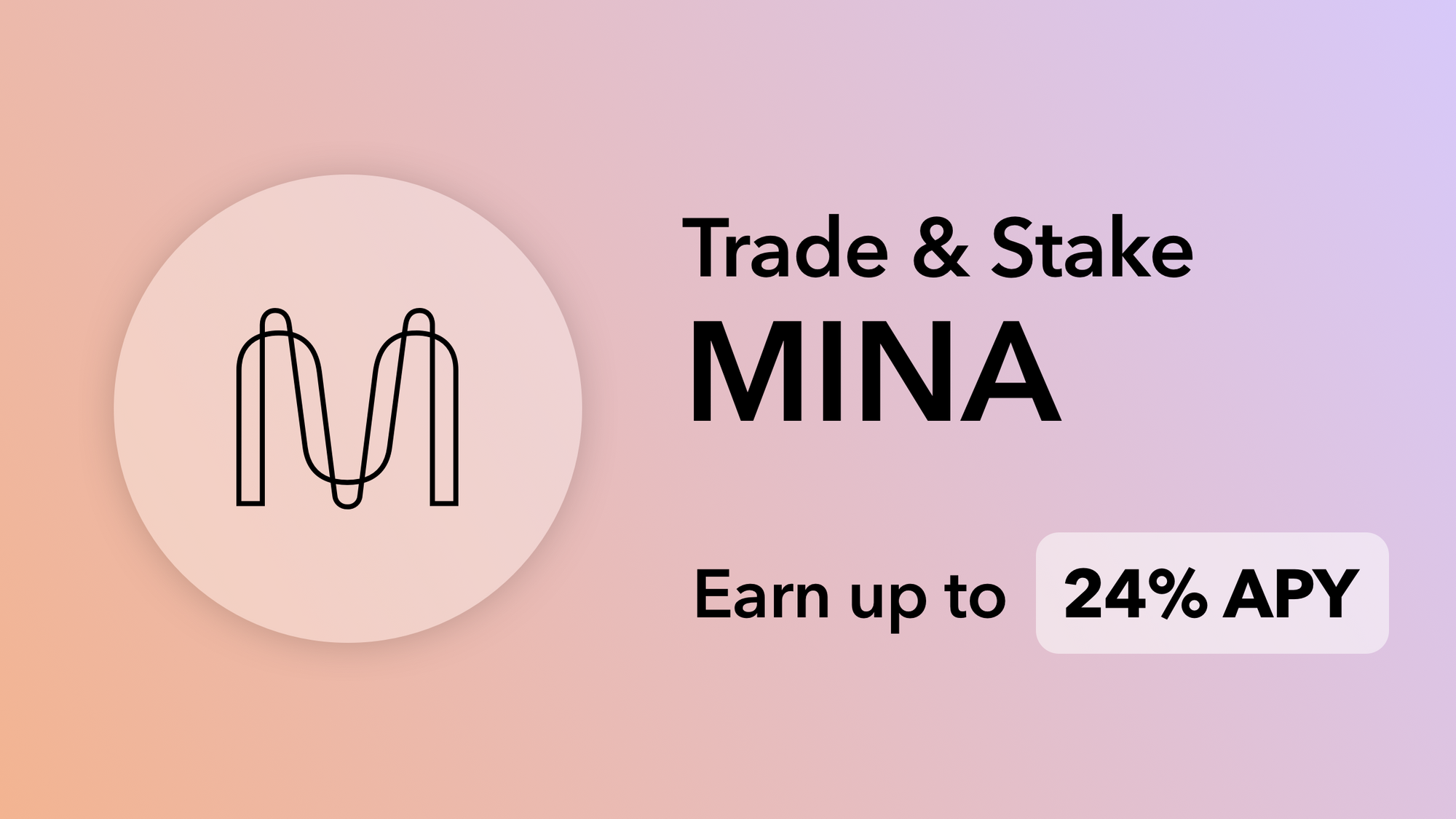 Update 6.01.21: MINA trading and staking is live on CoinList:
---
CoinList users are always asking for trading and staking support for more high-quality assets, and we have been listening.
Starting Monday, May 31st, eligible* CoinList users will be able to trade and stake Mina tokens (MINA) directly on CoinList. Trading will be available on CoinList Pro, CoinList.co, and CoinList mobile once certain liquidity conditions are met.
CoinList has long been a believer in Mina, and we are excited to continue our support of this project:
In 2019, CoinList partnered with Mina on a global hackathon to dramatically speed up the SNARK prover.
In April, Mina ran their token sale on CoinList, adding 40,000+ new token holders to the Mina community.
On May 31st, MINA tokens will be distributed to over 40,000 community members on CoinList.
MINA trading will launch on CoinList Pro on May 31st. Trading on CoinList.co and CoinList Mobile will follow shortly after.
Eligible users will be able to stake MINA directly on CoinList and earn rewards up to 24% in APY.
We will announce further details on trading and staking on Monday through our blog and social media channels. In the meantime, please make sure to set up your CoinList Wallet in preparation for trading and staking.
---
Legal Notice
*Launch time subject to change. Not available to residents of the US & Canada.
This blog post is being distributed by Amalgamated Token Services Inc., dba "CoinList," or one of its subsidiaries. This blog post and use of the CoinList website is subject to certain disclosures, restrictions and risks, available here.