Immutable X (IMX) Now Trading on CoinList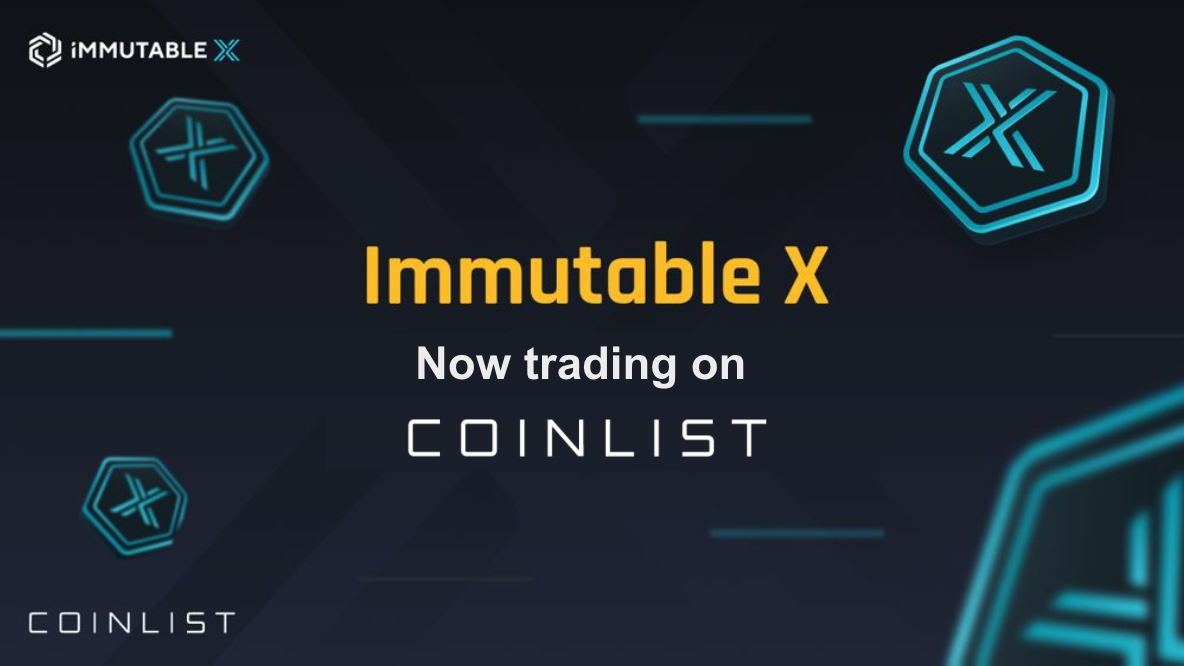 After facilitating the Immutable X (IMX) token sale on CoinList in September that added more than 25,000 new token holders to the Immutable X community, we're excited to announce that IMX is now available for trading on CoinList Pro, CoinList.co, and the CoinList mobile app.
Trade on CoinList » | Trade on CoinList Pro »
The First Layer-2 For NFTs
Immutable X is the first Layer-2 scaling solution for NFTs on Ethereum. NFTs are only as valuable as the security and popularity of the blockchain they are built on, and Immutable X is built to leverage Ethereum's (where the vast majority of NFTs are traded) security and network effects so more people can access world-class NFTs. By tackling barriers like high gas fees, low scalability, and a slow developer experience, Immutable X provides a Layer 2 protocol that allows any developer to create next generation NFT projects on Ethereum in hours, not weeks.
The Immutable X protocol is supported by IMX, an ERC-20 utility token built for the purposes of accelerating the growth of Immutable X by rewarding pro-network activities such as trading, liquidity provision, and building applications. The token aligns incentives between traders, creators, and marketplaces so that everyone benefits from protocol activity.
The Immutable X Protocol Page
Alongside the IMX listing, we're excited to launch a brand new Immutable X protocol page on CoinList. The page will allow users to do the following activities in one place, making the protocol-specific experience on CoinList much smoother:
View IMX wallets
Trade IMX
Participate in IMX staking and governance (coming soon)
Discover new projects, NFTs, and games in the Immutable X ecosystem
View a calendar of upcoming protocol changes, proposals, and project/NFT launches
The asset page will be updated on a regular basis. We are proud to help make IMX available to the broader crypto ecosystem.
---
Legal Notice
This blog post is being distributed by Amalgamated Token Services Inc., dba "CoinList," or one of its subsidiaries. CoinList operates CoinList Markets LLC, a licensed money services business (NMLS #1785267), among other subsidiaries. CoinList does not provide—and this post shall not be construed as—investment, legal or tax advice. This blog post and use of the CoinList website is subject to certain disclosures, restrictions and risks, available here.