HUMAN Protocol (HMT) Trading Coming Soon on CoinList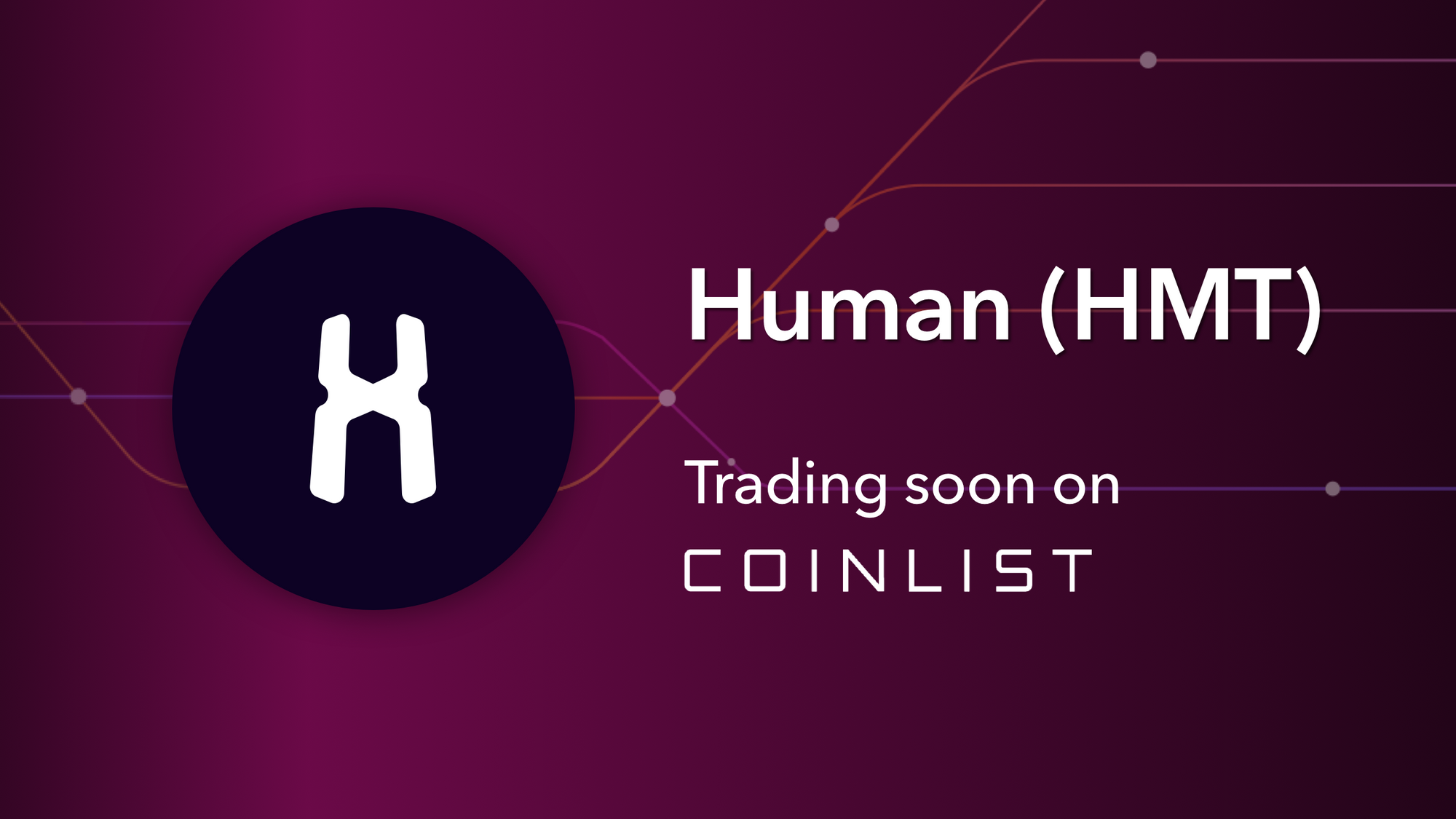 CoinList's mission is to help the world's most impactful crypto projects grow and succeed. We've worked with top projects to power their token sales, connect them to developers and validators, and provide them with a trustworthy market for trading.
After facilitating the HUMAN (HMT) token sale on CoinList last month that drew a record 63,000+ new token holders, we're excited to announce that HMT will be available for trading on CoinList Pro, CoinList.co, and the CoinList mobile app starting next week.
Unlocking the World's Workforce
Artificial Intelligence (AI) is becoming more powerful by the day as people and machines work together on novel applications. Whether it is a virtual assistant responding to our voice, the traffic predictions of GPS, facial recognition, or customer support, there is no doubting the reach and utility of machine learning in our daily lives. The HUMAN team gets this, and is well ahead of the curve in building solutions where humans work on interesting jobs while repetitive tasks are handled by machines.
HUMAN enables automated job markets where human workers work on interesting jobs and repetitive tasks are handled by machines. Through HUMAN, companies gain new options to create the datasets that power artificial intelligence. HMT is the native token of HUMAN Protocol. It is the primary mechanism of value transfer within the HUMAN network. Network participants use HMT to pay for labor via smart bounties and reward validators who provide services to the network.
We will announce the official trading time shortly on our official social media channels. In the meantime, please set up your CoinList Wallet in preparation for trading.
---
Legal Notice
This blog post is being distributed by Amalgamated Token Services Inc., dba "CoinList," or one of its subsidiaries. CoinList operates CoinList Markets LLC, a licensed money services business (NMLS #1785267), among other subsidiaries. CoinList does not provide—and this post shall not be construed as—investment, legal or tax advice. This blog post and use of the CoinList website is subject to certain disclosures, restrictions and risks, available here.