Guild of Guardians: A Year in Review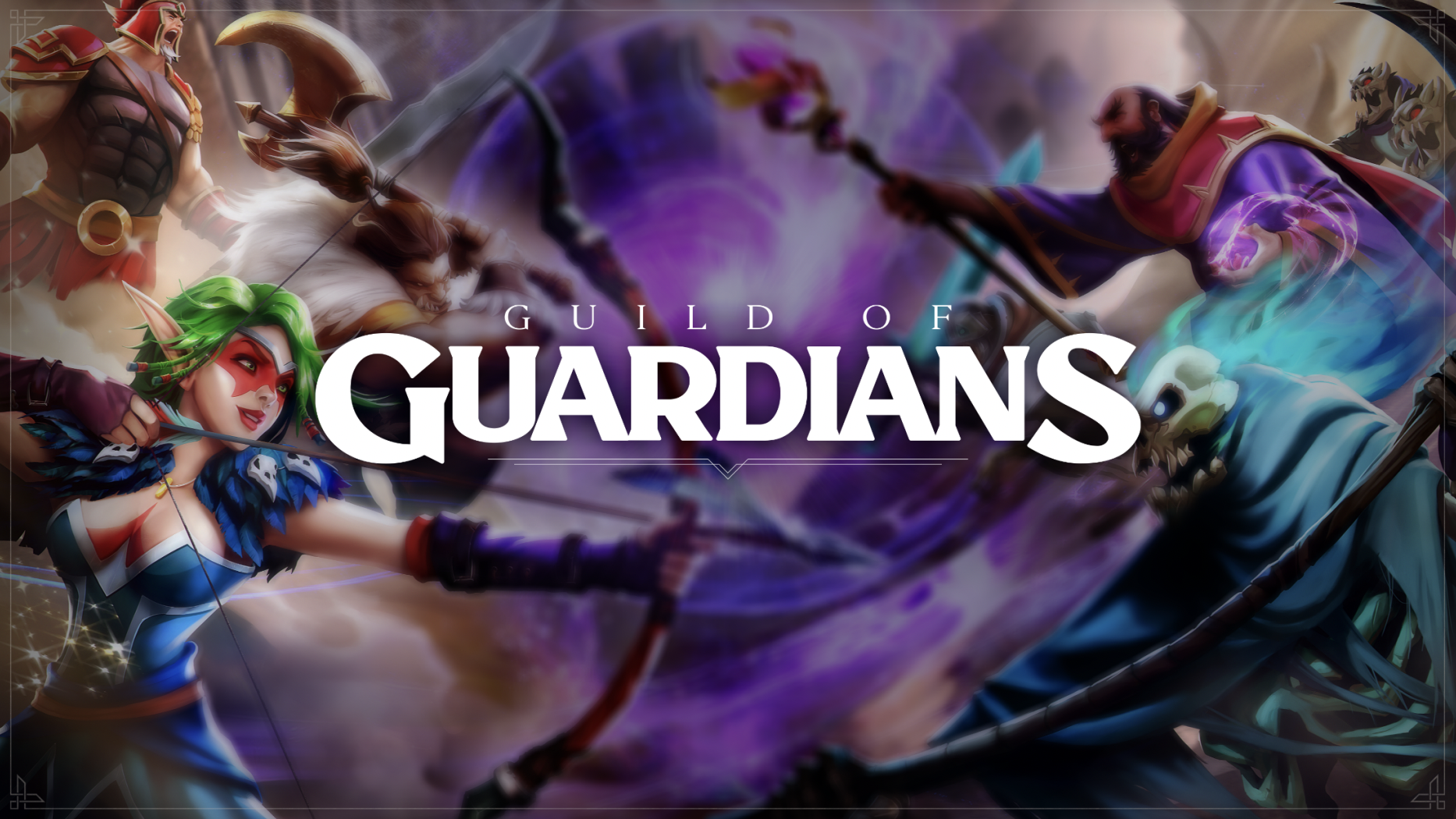 A little less than a year ago, the Guild of Guardians (GOG) token sale on CoinList added more than 10,000 new token holders to the Guild of Guardians community, with over $5M in GOG tokens purchased during the sale.
Since then, the Guild of Guardians community has made incredible progress on its mission to onboard the next generation of gamers into digital ownership via NFTs, by building the world's most popular mobile RPG where players can turn their passion for gaming into crypto assets.
In less than a year, the Guild of Guardians platform has surpassed 500,000 pre-registrations, and has sold over $20M of digital assets in primary sales.
As we approach 2023, we take a look at the latest developments in the Guild of Guardians universe since their sale on CoinList.
Let's dive in:
1. 500,000+ Pre-Registrations and Oversubscribed Game Demos
In July 2022, Guild of Guardians surprised its community with a playable demo of Guild of Guardians. Of 20,000 applications to the demo, 10,000 came from non-crypto gamers. Only 8,000 play-testers were admitted to the demo.
In the demo period, over 150,000 dungeons were crawled in 11,000 gameplay hours. Play-testers rated their overall demo experience an 8 out of 10.
Most recently, Guild of Guardians has surpassed 500,000 pre-registrations to the game and is one of the most anticipated Web3 games in the space.
2. Partnerships with the Biggest Names in Esports
In September 2022, Guild of Guardians announced a multi-year partnership with eight of the world's most prominent teams in esports to build the future of web3 gaming and digital entertainment, and bring Guild of Guardians to the largest esports communities around the globe.
Cloud9, Fnatic, NAVI, Ninjas in Pyjamas, NRG, SK Gaming, T1, and Team Liquid have joined forces with the Guild of Guardians family.
The gaming sector is evolving at a rapid pace and is larger than both the movie and music industries combined. Esports organizations are at the core of this success, contributing to 30 billion hours of viewing each year worldwide.
3. Roadmap Ahead
The Guild of Guardians community recently teased a V2 roadmap right before the announcement of the esports partnership.
Over $24m in NFT sales will fund development to double the size of the team to deliver on the roadmap and the overall goal of transforming the game industry.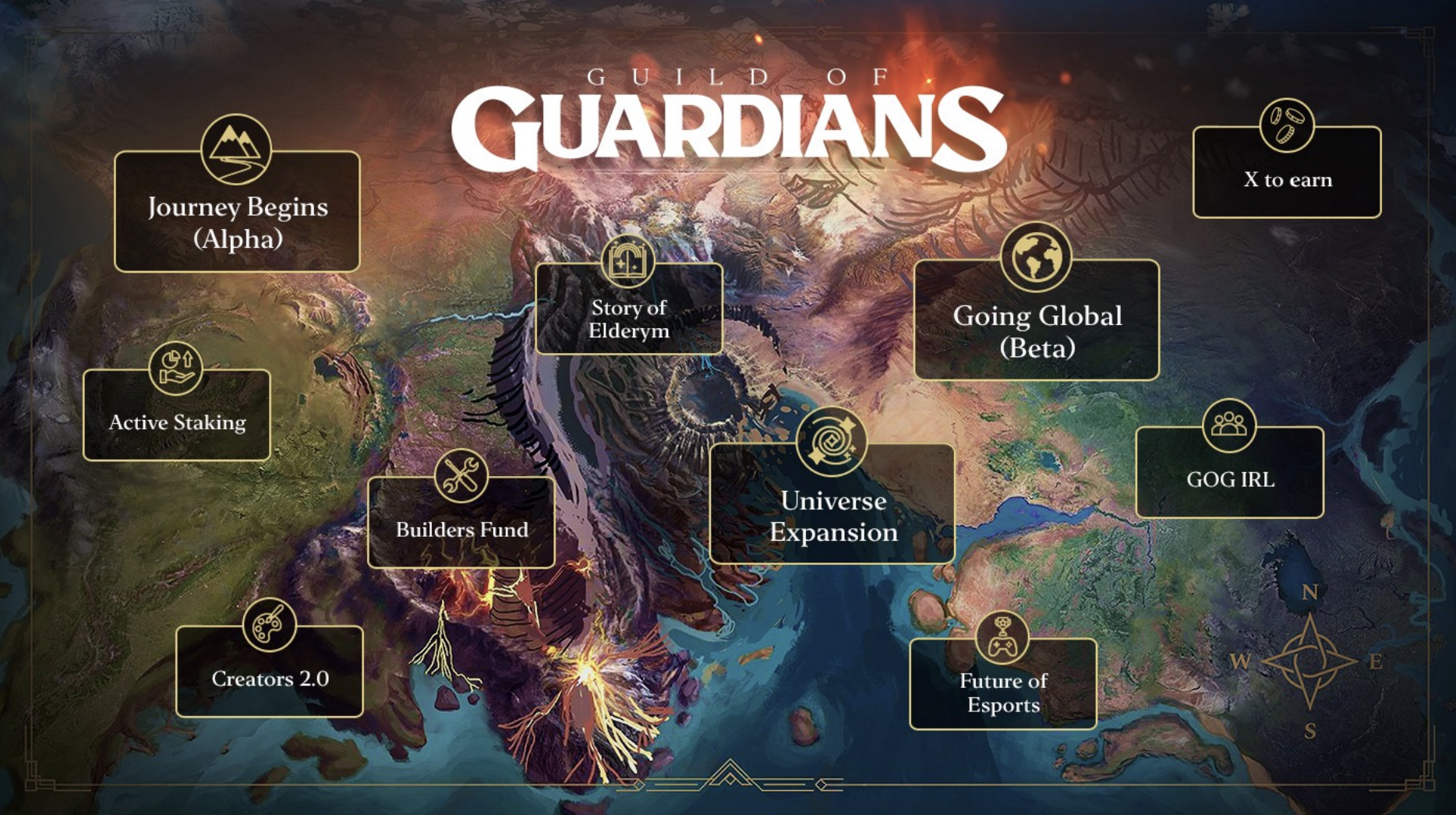 4. Higher Rewards for Early Supporters
Last week, the Guild of Guardians community also revealed key details of its active staking rewards program for early supporters of Guild of Guardians who choose to hold tokens and NFTs.
This will be the largest reward to date to be distributed to its early supporters, targeted to those who hold Guild of Guardians (GOG) tokens until the game launch in 2023.
Don't miss out - tokens staked during the first week (week closing November 13) of the program can earn more: active stakers who hold GOG tokens in Immutable X over a continuous streak will receive significantly higher rewards, and any tokens staked in the first week will be counted as held for 12 months.
Learn more about Guild of Guardians:
---
Legal Disclaimer
The GOG token is not available for residents and citizens of the United States, China, Canada, and Australia, as well as certain jurisdictions.
This post is being distributed by Amalgamated Token Services Inc., dba "CoinList," or one of its affiliates. Use of the CoinList website is subject to certain disclosures, restrictions and risks available here.
Nothing in this post shall constitute or be construed as an offering of securities or as investment advice, tax advice or investment recommendations (i.e., recommendations as to whether to enter or not to enter into any transaction involving any specific interest or interests) by CoinList or any of its affiliates.