Flow raises $18M on CoinList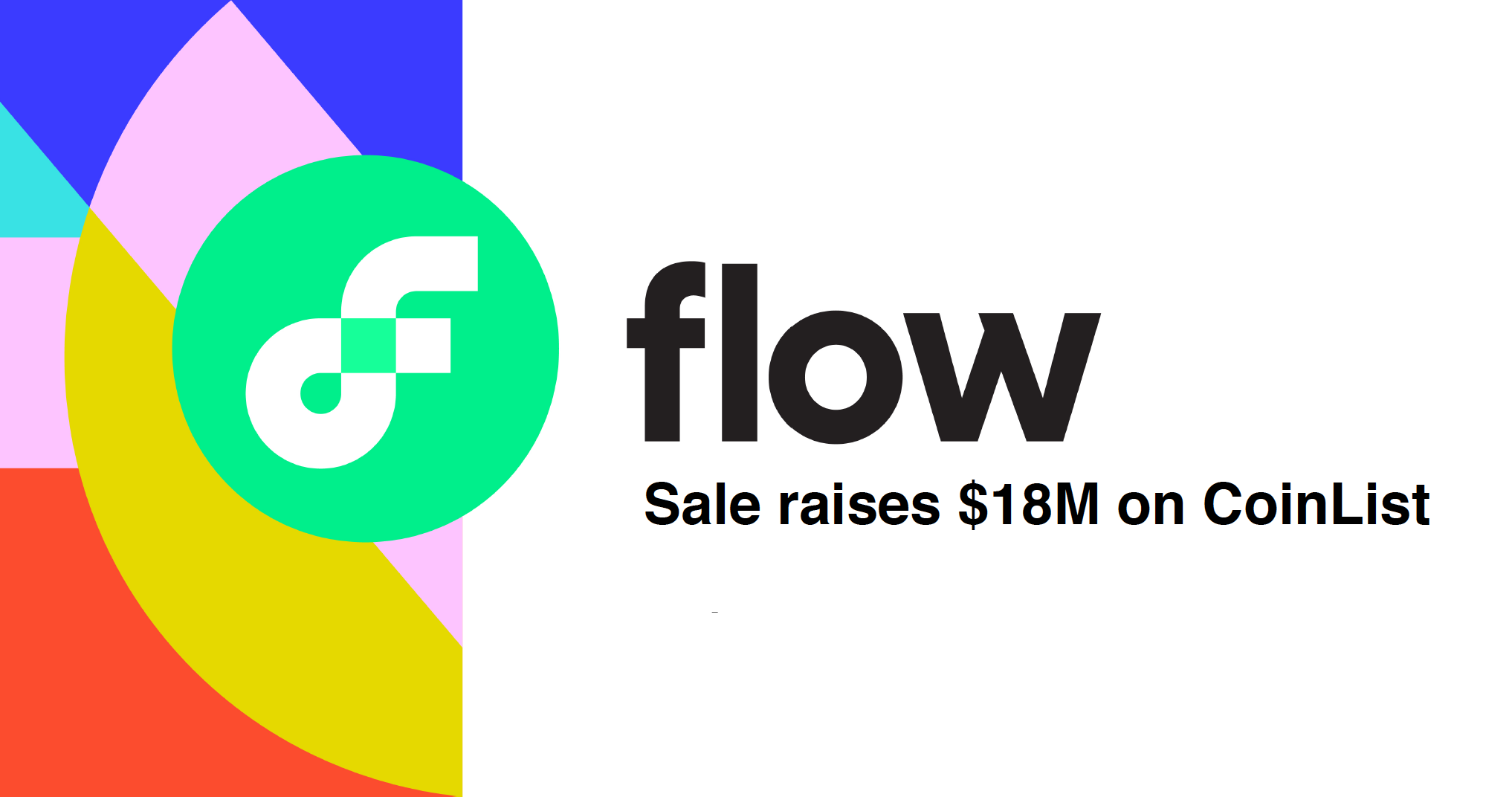 We are excited to announce the successful close of the Flow public sale, which raised $18M across both the community sale and auction from nearly 13,000 participants.
The Flow community demonstrated their absolute commitment to the project. We could not be more proud to support an incredible team dedicated to their vision of making the world a more open place, and using blockchain to empower both creators and consumers. We were also incredibly impressed with the Flow team and their ability to engage with the community - Flow has set a distribution record and new standard for token issuers going forward. Congratulations to the Flow community!
The FLOW token ("FLOW" or "𝔽") is the native asset for the Flow blockchain that is used by validators, developers, and users to participate in the FLOW network and earn rewards.
The sale consisted of two phases: the community sale and auction
Phase 1: Community Sale
The sale ran for a two week period (Sept 21 - Oct 2) and was structured to ensure broad distribution of participants and guarantee all users a secured allocation of tokens. The sale was capped at 10,000 Flow per user ($1k) at the same price and terms of former VC backers. The community sale token is subject to a two-year total lock up period where 50% of tokens are unlocked at the end of year one and remaining tokens unlock linearly over the 2nd year.
Community Sale Stats:
Over 12,500 users committed to participate in the Community Sale committing nearly $9M in funds
Over 100 Countries are represented
Phase 2: Auction
Auction deposits and bidding opened on Sept 24, where registered users began to submit bids over a 12-day period for 2% of the genesis block (25M Flow tokens). Phase 2 featured no purchaser caps and allowed larger participants to partake in price discovery for the remaining allocation of tokens. Auction tokens are also subject to a 1-year lock-up, where 100% of token at the end of the first year.
Auction Stats:
$9.5M raised
$0.38 closing price per token
Over 1,000 bids were submitted (700 successful bidders)
Congratulations to the Flow community!
To learn more about Flow, check out https://www.onflow.org/
---
Legal Notice
This blog post is being distributed by Amalgamated Token Services Inc., dba "CoinList," or one of its subsidiaries. This blog post and use of the CoinList website is subject to certain disclosures, restrictions and risks, available here.