Efinity Token Sale Drives 40,000+ New Token Holders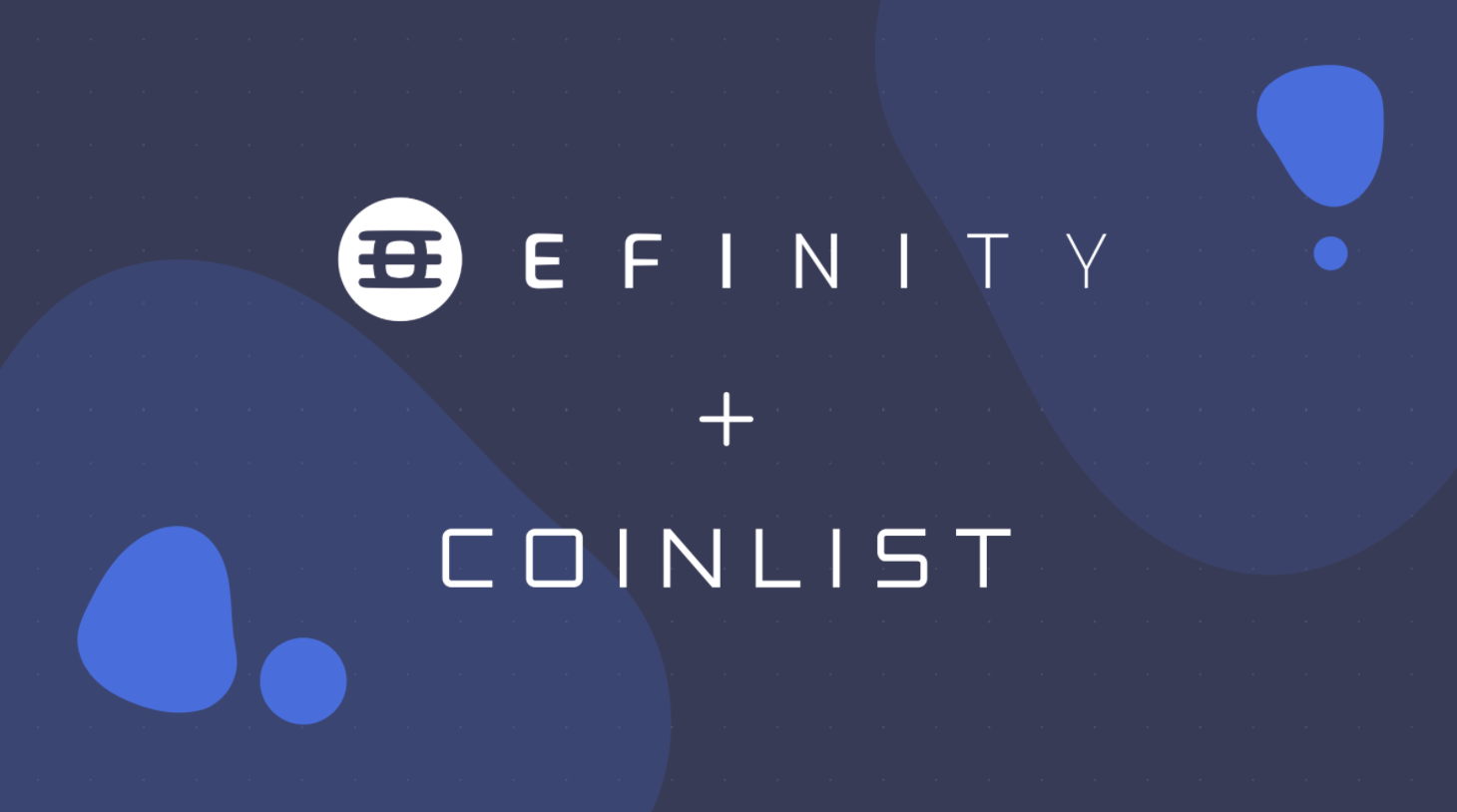 We're excited to announce that the Efinity Token Sale on CoinList has added more than 40,000 new token holders to the Efinity community, with more than $19M in EFI tokens purchased throughout the course of the sale.
The event drew massive demand on CoinList, with more than 652,000 unique registrants, the second highest in CoinList history.
Businesses and developers need a platform that can deliver a modern, mainstream, and developer-friendly NFT experience. Creators should not be forced to work with crippling fees, inflexible smart contracts, and disjointed interoperability. The Efinity team understands this.
The Efinity blockchain is a cross-chain NFT network powered by the Efinity Token (EFI) and built on Polkadot. Efinity is environmentally friendly, scalable, and built to enable a future where NFTs are as widespread and easy to use as smartphones today. Efinity will allow any NFT from any chain to be moved to the network, supercharging it with next-gen features, low fees, and fast transaction times.
We are excited and humbled by the size and commitment of support and are proud to help make EFI available to the broader crypto ecosystem.
Congratulations to the entire Efinity community!
---
Legal Disclaimer
Not available for residents and citizens of the United States, China, Canada, and certain jurisdictions.
This post is being distributed by Amalgamated Token Services Inc., dba "CoinList," or one of its subsidiaries. Use of the CoinList website is subject to certain disclosures, restrictions and risks available here.
Nothing in this post shall constitute or be construed as an offering of securities or as investment advice, tax advice or investment recommendations (i.e., recommendations as to whether to enter or not to enter into any transaction involving any specific interest or interests) by CoinList or any of its affiliates.