CoinList Moves Toward In-house Wallets & Custody Headed By Michael Coates, Former CISO Twitter, Mozilla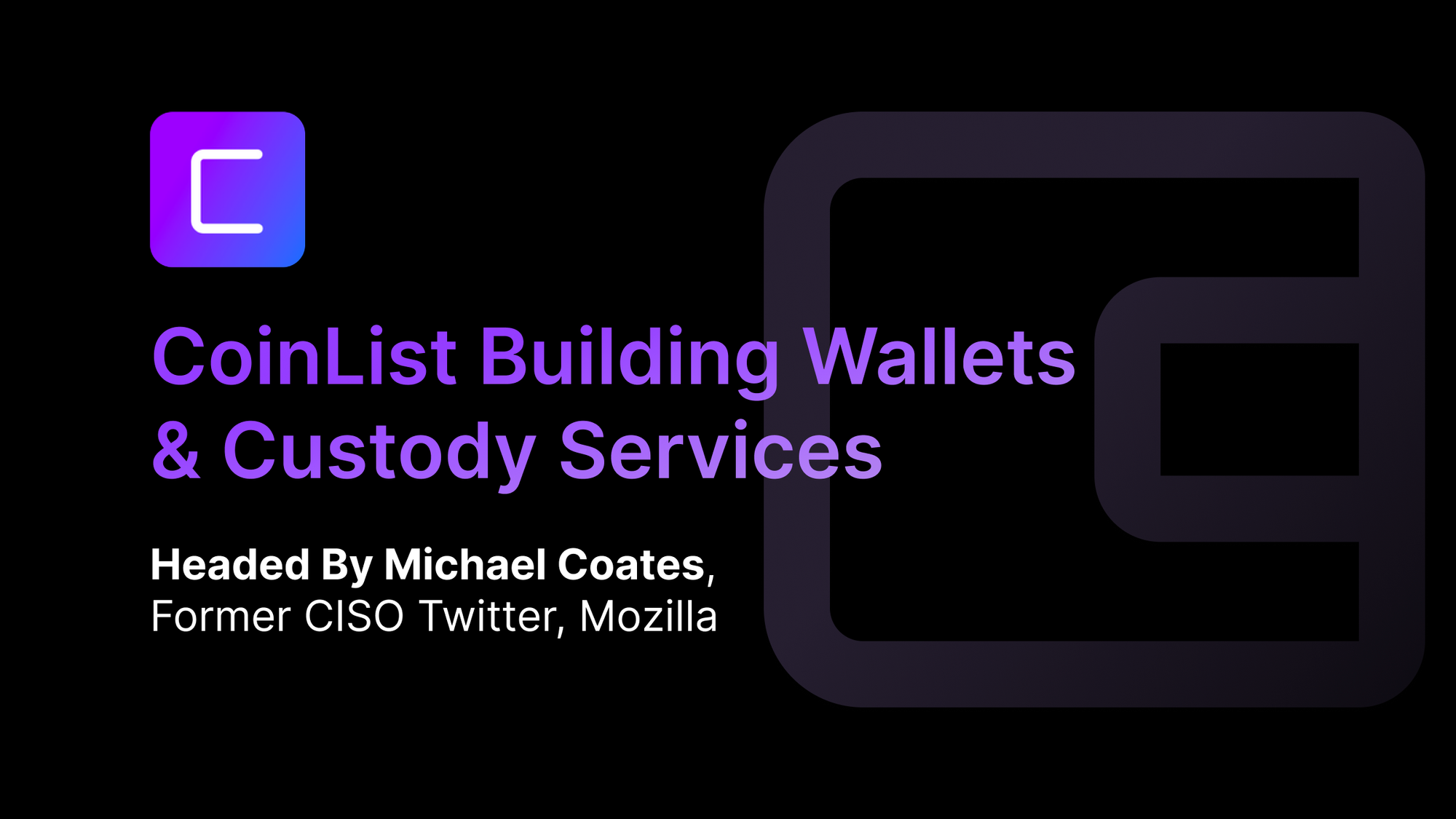 Today, we're thrilled to announce a new chapter for CoinList with the launch of CoinList Digital Asset Services. Led by Michael Coates, former CISO of Twitter and Head of Security for Mozilla, and Amir Kavousian, former Data Science Lead at Capital One, CoinList Digital Asset Services (CDAS) will eventually custody a subset of assets listed on the platform.
The launch of CoinList Digital Asset Services coincides with Michael, Amir, and the team of their leading enterprise cloud security company, Altitude Networks, joining forces with CoinList. The Altitude team will form the nucleus of CDAS and adds security expertise as we deal with ferocious demand for token offerings and a 27x growth in KYC-approved users in the last year.
"CoinList is uniquely established as the premier place for early adoption of digital assets," said Michael Coates, CEO & Co-Founder of Altitude Networks. "Given the importance of digital asset security and custody, integrating the Altitude Networks data security technology and capabilities of the team is a natural fit. Together we're excited to unlock new services and offerings at CoinList while leveraging our industry leading security capabilities."
"CoinList's mission is to launch the best new emerging crypto networks and help them realize their potential," said Graham Jenkin, CoinList CEO. "We already work with best-in-class custodians. With Michael and Amir, we can expand our existing wallet and custody services and dramatically improve our ability to support the newest networks."
If you're excited to help the best new teams in crypto push the boundaries of what this technology can do, check out our open roles here »
---
Legal notice
This blog post is being distributed by Amalgamated Token Services Inc., dba "CoinList," or one of its subsidiaries. This blog post and use of the CoinList website is subject to certain disclosures, restrictions and risks, available here.