Announcing the Qredo Token Sale on CoinList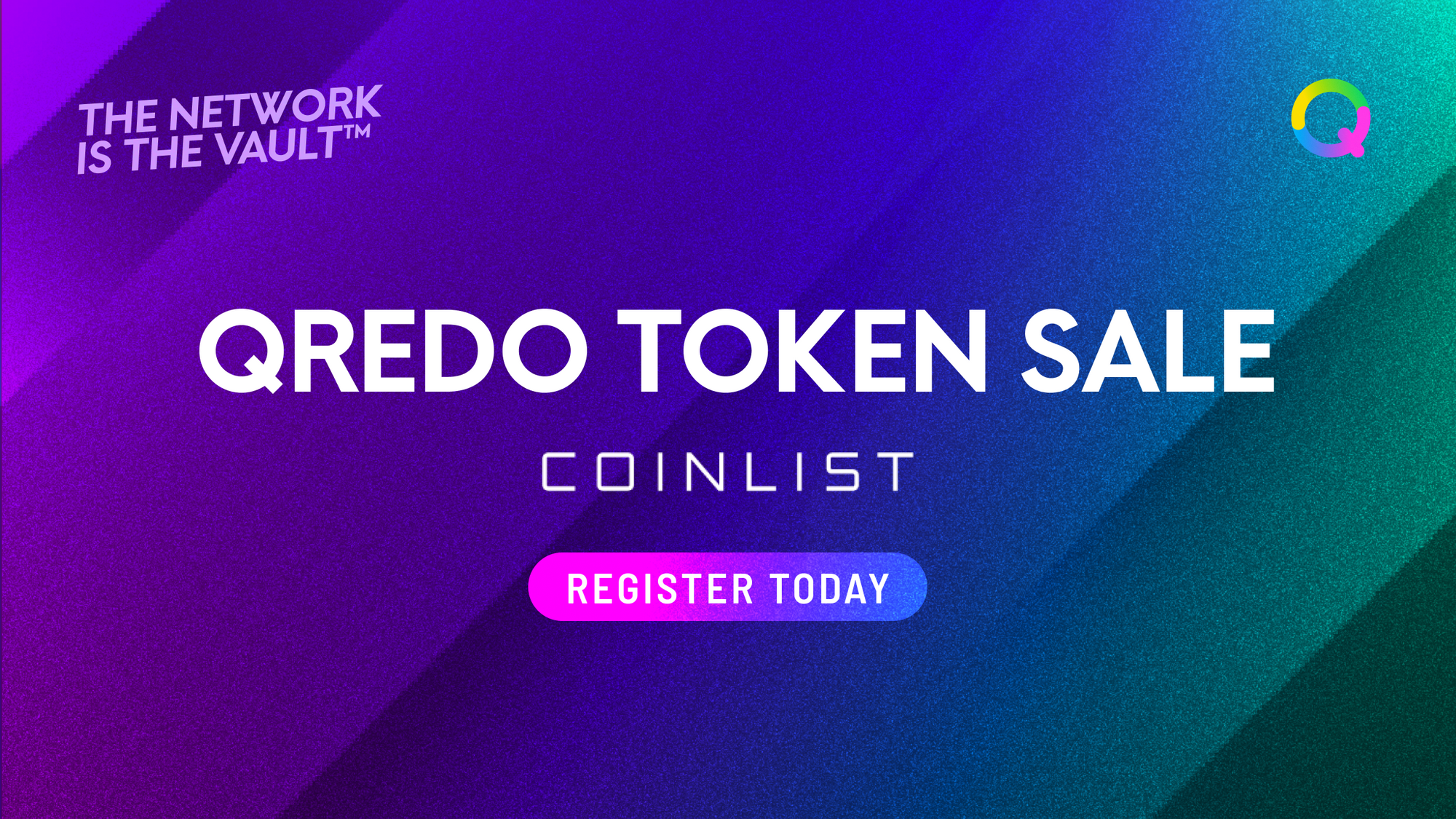 We're excited to announce that registrations for the Qredo Token Sale are now open.
Qredo is rearchitecting digital asset ownership and blockchain connectivity by offering decentralized custody, native cross-chain swaps and cross-platform liquidity access.
The sale begins on July 8, 17:00 UTC and has two public options:
Option 1:
Date: July 8, 17:00 UTC
Price: $0.50 per token
Min/max: $100 min, $500 max
Cliff: 2 months
Release: 0 months
Supply: 30M tokens
Option 2:
Date: July 8 2021, 23:00 UTC
Price: $0.225 per token
Min/max: $100 min, $1,000 max
Cliff: 6 months
Release: 12 months at weekly intervals
Supply: 10M tokens
The registration deadline for the Qredo sale is July 6, 00:00 UTC.
Unlocking value across the multichain universe
Qredo is rearchitecting digital asset ownership and blockchain connectivity. By bringing liquidity and capital efficiency to the blockchain economy, Qredo is able to offer decentralized custody, native cross-chain swaps, and access to cross-platform liquidity.
A few reasons that we're excited about Qredo:
Fast Finality Blockchain - Qredo is built on Tendermint, a fast-finality consensus engine tuned to handle thousands of transactions per second. Additionally, Qredo includes a layer 2 statechain that transfers and records asset ownership across different layer 1 blockchains and within the Qredo Network itself.
Consensus Multi-Party Computation (MPC) Network - Next generation, consensus-driven, trustless MPC Network connects layer 1 blockchains with the goal of eliminating digital asset theft. The network includes programmable governance and workflow with built in security for institutional trading and access to DeFi smart contracts.
Encrypted Messaging - Integrated with the Matrix network, a decentralized messaging architecture, Qredo enables encrypted private communications to be cryptographically linked to transactions on the Qredo Network. This messaging layer enables unique applications to be built on Qredo such as Trader Chat, which allows traders to buy and sell straight from their favorite chat software.
---
Legal Disclaimer
Not available for residents and citizens of the United States, China, Canada, and certain jurisdictions.
This post is being distributed by Amalgamated Token Services Inc., dba "CoinList," or one of its subsidiaries. Use of the CoinList website is subject to certain disclosures, restrictions and risks available here.
Nothing in this post shall constitute or be construed as an offering of securities or as investment advice, tax advice or investment recommendations (i.e., recommendations as to whether to enter or not to enter into any transaction involving any specific interest or interests) by CoinList or any of its affiliates.