Announcing the Mina Token Sale on CoinList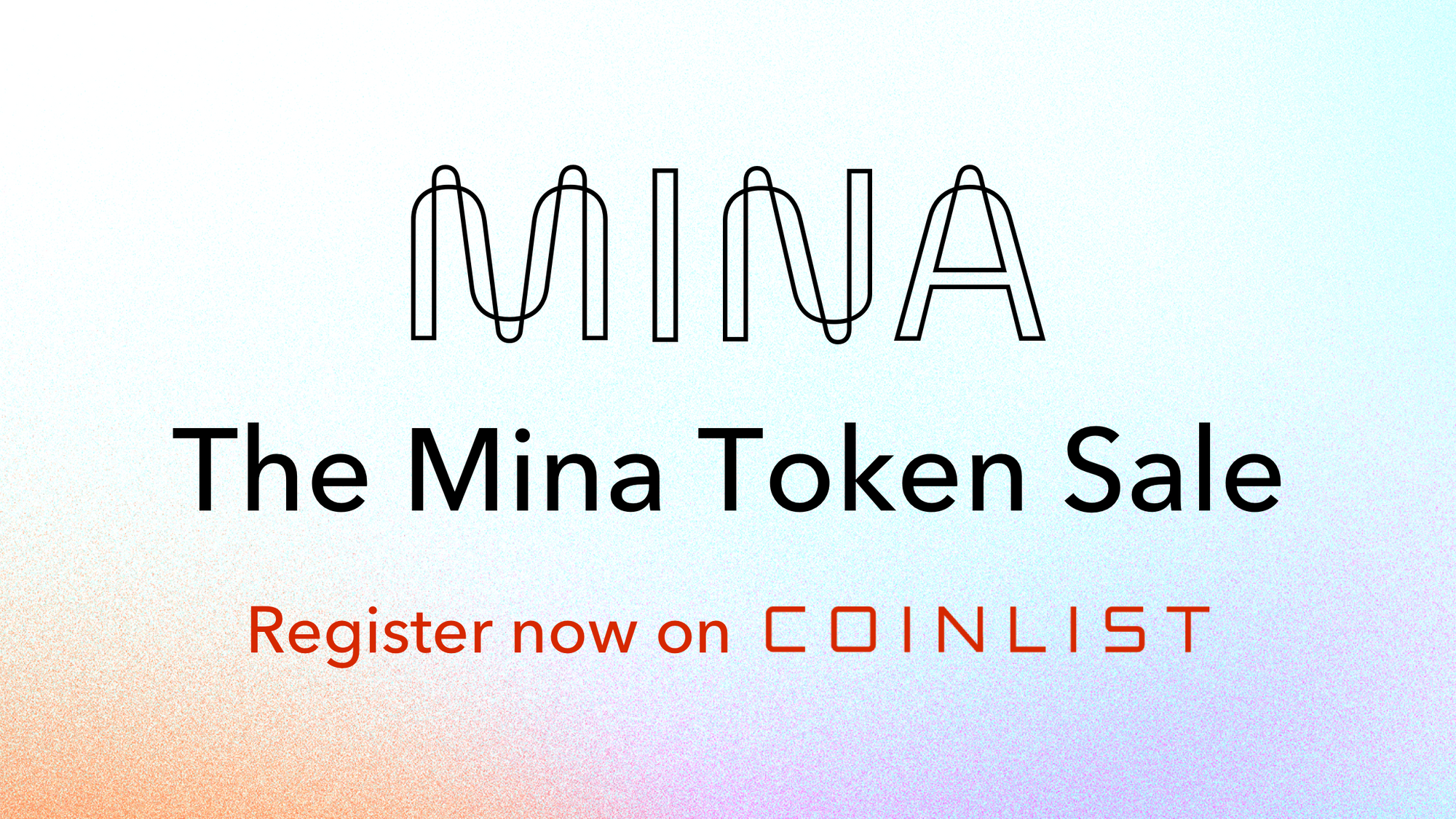 We're proud to announce that starting on April 13, eligible CoinList users will be able to participate in the Mina sale on CoinList.
The Mina blockchain is unique because it is (and always will be) 22kb - the size of a couple of tweets. The sale has two options with different terms:
Community Sale will run from April 13 2021, 14:00 UTC to April 14 2021, 23:59 UTC
Uncapped Sale will run from April 16 2021, 14:00 UTC to April 18 2021, 23:59 UTC
Please note: The Community Sale and Uncapped Sale share the same 75M MINA token pool. The Uncapped Sale will only occur if there are excess tokens from the Community Sale. In the event that the Uncapped Sale opens up, CoinList will share the registration flow with all Community Sale registrants. Users may participate in both sales.
The world's lightest blockchain, creating a private gateway between the real world and crypto.
Mina is the world's lightest blockchain, powered by participants. Using the power of recursive zero knowledge proofs, the entire Mina blockchain is about 22kb - the size of a couple of tweets. This means that anyone will be able to quickly sync and verify the network, even as it scales.
A few the reasons that we're excited about Mina:
Mina is light
Developers and users can directly and quickly access and verify Mina — making Mina more secure and trustless than any other chain.
Mina privately interacts with any website
Anyone can use real world data in computing and decision-making to change the way we live and work — without ever compromising privacy.
Mina keeps users in control of their data
Users can prove facts about their data without ever disclosing specifics — even to those counterparties who are requesting it.
---
Legal Disclaimer
Not available for United States, China, and Canada residents and certain jurisdictions.
This post is being distributed by Amalgamated Token Services Inc., dba "CoinList," or one of its subsidiaries. Use of the CoinList website is subject to certain disclosures, restrictions and risks available here.
Nothing in this post shall constitute or be construed as an offering of securities or as investment advice, tax advice or investment recommendations (i.e., recommendations as to whether to enter or not to enter into any transaction involving any specific interest or interests) by CoinList or any of its affiliates.