Announcing the Biconomy Token Sale on CoinList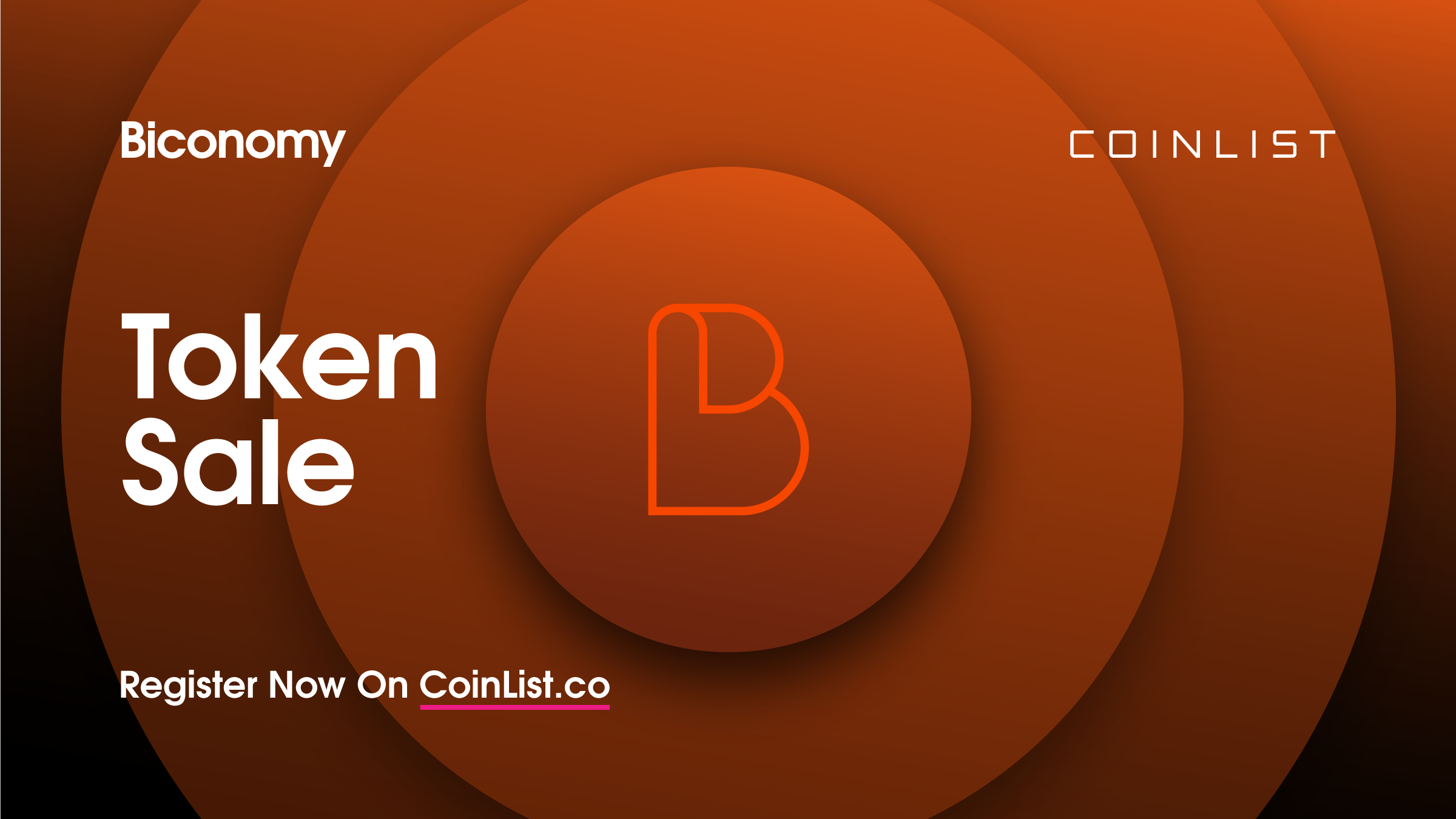 We're excited to announce that registrations for the Biconomy (BICO) token sale on CoinList are now open.
Biconomy is the multi-chain transaction infrastructure for making Web 3.0 frictionless and mainstream. Through Biconomy's plug & play APIs, decentralized apps (dApps) become accessible to anyone regardless of their crypto knowledge and experience. Biconomy helps remove blockchain headaches through features such as gas-less transactions, instant cross-chain transfers and flexible gas payment options.
The sale begins on October 14, 17:00 UTC and has two public options:
Option 1
Supply: Up to 40,000,000 BICO tokens
Price: $0.25 per token
Lockup & release: 3-month linear release, starting around November 23, 2021
Option 2
Supply: Up to 10,000,000 BICO tokens
Price: $0.15 per token
Lockup & release: 10% unlock on or around November 23, 2021, followed by a 6-month cliff, and following that 6-month monthly release
The registration deadline is October 11, 2021 at 23:59 UTC
A Simple Web 3.0 Transaction Experience

Biconomy makes Web 3.0 more usable, interoperable, and composable. Their multi-chain relayer infrastructure processes almost 50K daily transactions for 70+ dApps to ensure all the benefits of Web 3.0 come with the intuitiveness of Web 2.0. Users can expect a simple multi-chain experience where they connect their wallet to any dApp, instantly access their funds on any chain or L2/rollup, and enjoy a completely gas-less experience.
A few reasons why we're excited about Biconomy:
Usability - Biconomy provides a gas-less future where users don't need to bother about blockchain nitty-gritty such as paying gas, choosing the right network or chain, performing black magic to ensure a quick successful transaction. Everything should just work seamlessly.
Interoperability - Biconomy is building for a multi-chain future, but one where users don't need to know it's multi-chain. Everything is quick, affordable, and scalable but users don't deal with added frustrations such as painfully slow cross-chain transfers & onboarding. Biconomy handles these under the hood so that the user has a smooth interoperable experience.
Composability - Biconomy makes adding a better & simpler user experience to any dApp as simple as adding a lego piece. Their APIs & SDKs can be integrated onto any dApp, on all major chains, and for a huge variety of use cases.
---
Legal Disclaimer
Not available for residents and citizens of the United States, China, Australia, Canada, Hong Kong, and CoinList's unsupported jurisdictions.
This post is being distributed by Amalgamated Token Services Inc., dba "CoinList," or one of its subsidiaries. Use of the CoinList website is subject to certain disclosures, restrictions and risks available here.
Nothing in this post shall constitute or be construed as an offering of securities or as investment advice, tax advice or investment recommendations (i.e., recommendations as to whether to enter or not to enter into any transaction involving any specific interest or interests) by CoinList or any of its affiliates.