Announcing NEAR's Token Sale on CoinList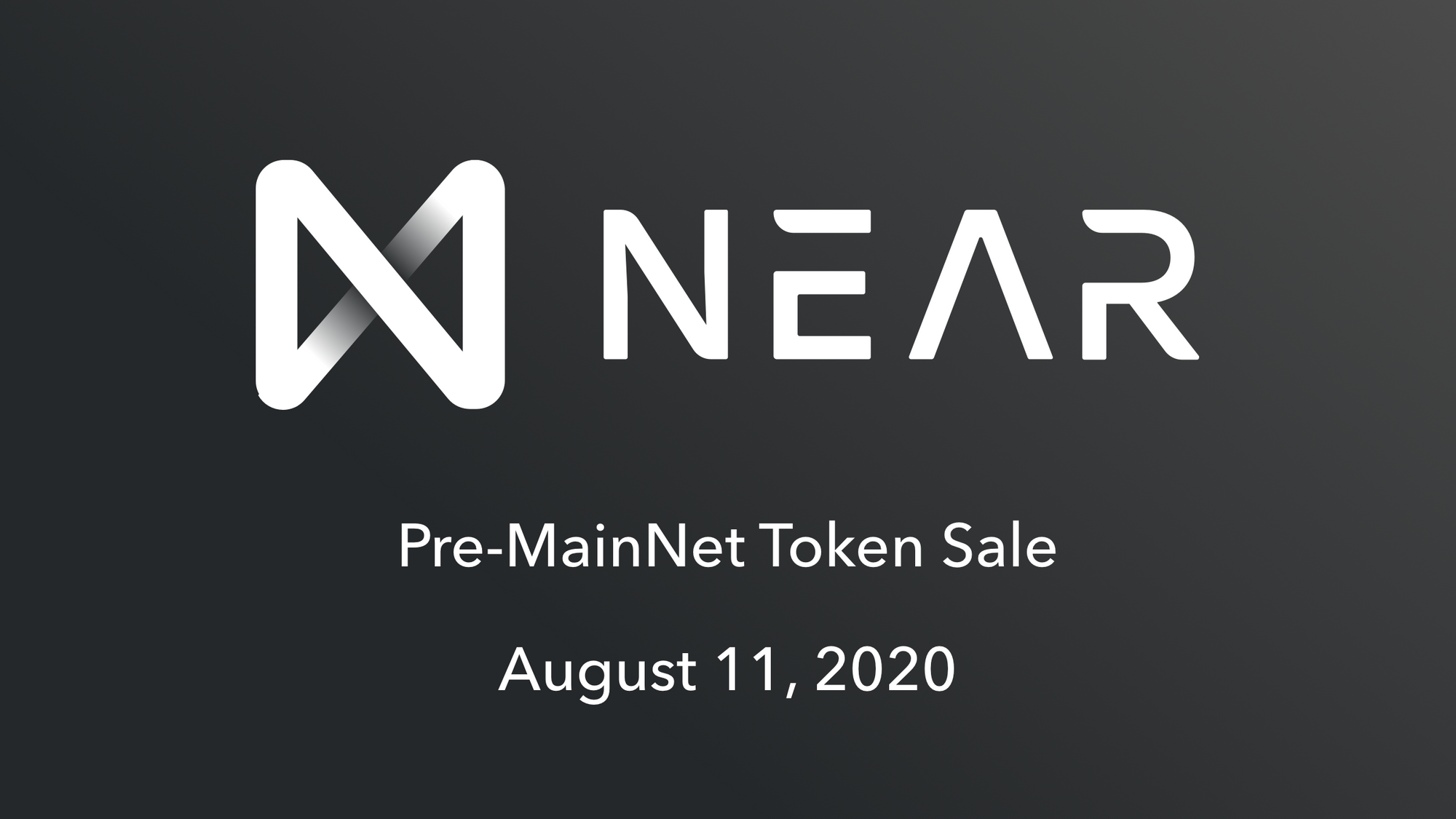 On or around August 11, 2020, NEAR will be selling NEAR tokens via a tiered price sale using CoinList. This offering is only available to residents of certain jurisdictions and will be NEAR's last sale before launching their open mainnet.
Register to participate here »
A smart contract platform to power at-scale consumer apps
NEAR is a decentralized application platform that is secure enough to manage high value assets like money or identity and performant enough to make them useful for everyday people. We've gotten to know the NEAR team well over the past two years and we're incredibly impressed with what they've built in that time. A couple of highlights:
For Developers: The Account Model. NEAR's contract-based account model is significantly more flexible than other smart contract platforms. Users with human-readable account names like `alice.near` can grant and revoke permissions to apps instead of signing every transaction manually, which allows automated interactions between accounts.

For Users: Progressive UX. NEAR has pioneered a 'progressive security' model that optimizes for low-friction interactions and allows developers to hide the blockchain entirely, including paying for gas costs and abstracting away public/private keys until users are ready to securely take possession of their accounts.

For Validators: Contract-Based Delegation. Staking is done at the protocol level but delegation to validators is done via smart contracts. This gives validators significantly more flexibility to offer advanced -- and automated -- financial products related to staking which specifically target the needs of their audiences.
For more information on NEAR, check out our deep dive into the NEAR protocol.
Register to participate here »
---
Legal Notice
This post is being distributed by Amalgamated Token Services Inc., dba CoinList. CoinList operates, among other subsidiaries, CoinList Services LLC ("CLS"), a technology company that offers compliance and technology infrastructure solutions for token issuers, CoinList Markets LLC ("CLM"), a licensed money services business (NMLS #1785267), and EC Securities LLC ("ECS"), a registered broker-dealer, member FINRA/SIPC. None of CoinList, CLM, ECS nor CLS provides legal, investment advisory, banking or tax services. Nothing in this post shall constitute or be construed as an offering of securities or as investment advice, tax advice or investment recommendations (i.e., recommendations as to whether to enter or not to enter into any transaction involving any specific interest or interests) by CoinList, CLM, CLS or any of their affiliates. Use of the CoinList website is subject to certain disclosures, restrictions and risks available here.