Do Not Buy CoinList Accounts. Here's Why.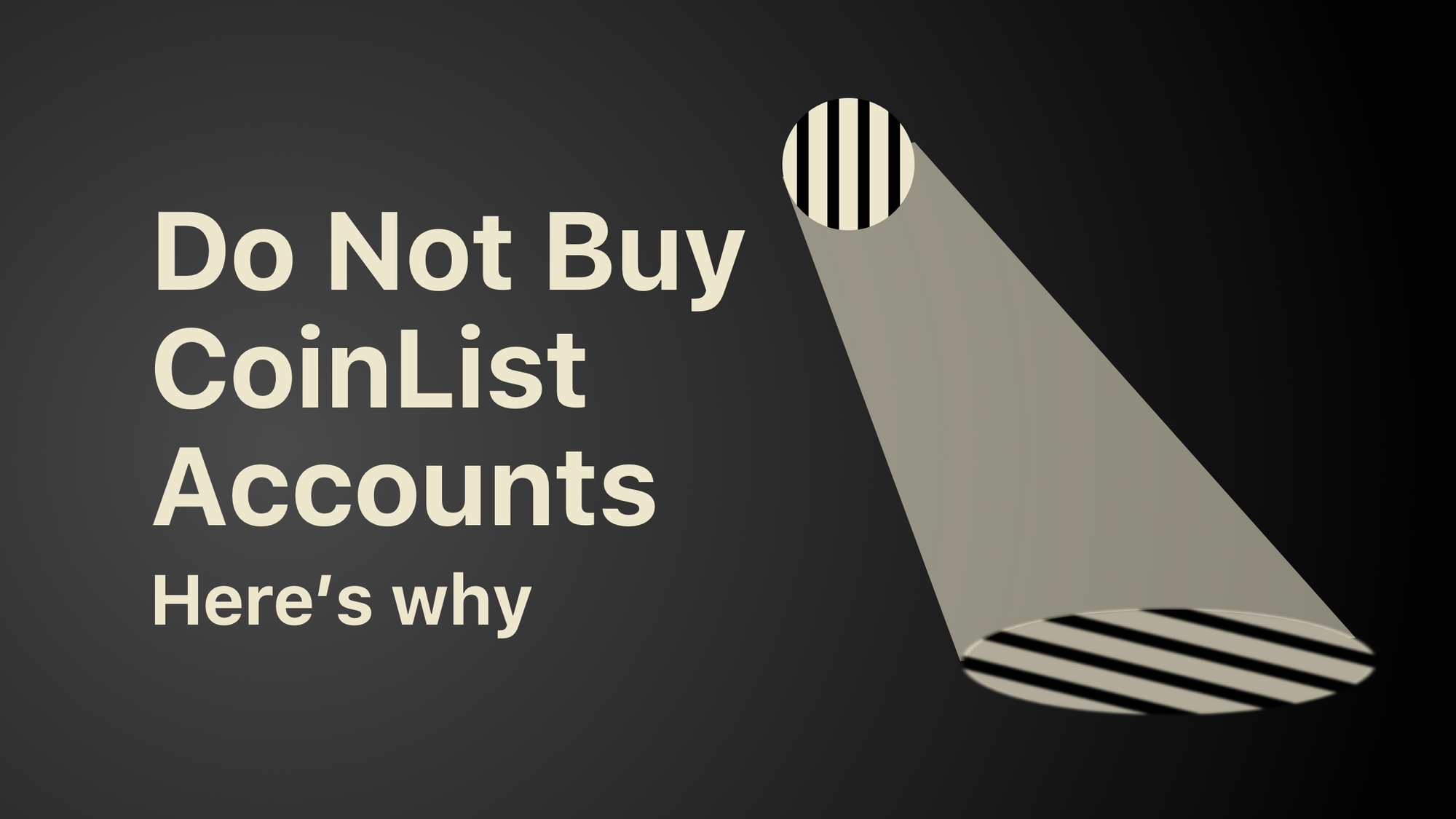 At CoinList, we take user protection and legal compliance very seriously. We consider it our responsibility to constantly keep our community updated on security tips and advice.
As the popularity of token sales climbed over the past 12 months, so too did the number of scams and phishing attempts associated with CoinList accounts. Apart from seeing an increase in the number of websites and social media accounts impersonating CoinList, we are seeing a growing trend on social media of people wanting to buy and sell CoinList accounts — a practice that is strictly prohibited on CoinList (not to mention its dubious legality) and will result in termination of the account(s) involved and loss of access to the CoinList platform.
Given that people sometimes do fall victim to these scams, we wanted to take this opportunity to educate customers on the dangers — as well as potentially serious consequences — of buying CoinList accounts from an unknown third party or through various social media platforms:
Violation of terms: Buying an account is a direct violation of our Terms of Service and will result in the immediate termination of your account.

Irreversible loss of funds: Because the seller who created the account is the KYC'd owner, they may at any time come back to CoinList and attempt to regain access to their account, whether fraudulently or otherwise. The seller can then withdraw funds from CoinList, which would result in an irreversible loss of funds for the buyer of the account.

Ransom: A malicious seller could even attempt to hold an account for ransom  by attempting to regain access to a "sold" CoinList account. CoinList will not be able to assist you in recovering assets in such a situation.

Community damage: At CoinList, our mission is to accelerate the global adoption of crypto by connecting the most transformational projects with crypto-savvy users. Account sellers prey on the very same people that CoinList is intended to empower, leaving them to suffer the consequences of engaging in fraudulent activities. In addition to that, account sellers make it harder for real, value-add users to participate in these opportunities, which not only harms the CoinList community, but the crypto ecosystem more broadly.
Malicious actors have no shortage of techniques for siphoning funds from unsuspecting cryptocurrency users. To steer clear of trouble, please beware of the schemes used by bad actors and do not buy or sell CoinList accounts.
If you think you have been a victim of a scam, please let us know by submitting a ticket through our support portal. While we may not be able to assist you in recovering assets, we will do everything in our power to try to prevent other members of our community from being scammed.
Thank you for being part of the CoinList community.

---
Legal Disclaimer
This email is being distributed by Amalgamated Token Services Inc., dba "CoinList," or one of its subsidiaries. Use of the CoinList website is subject to certain disclosures, restrictions and risks available here.