Introducing the CoinList mobile app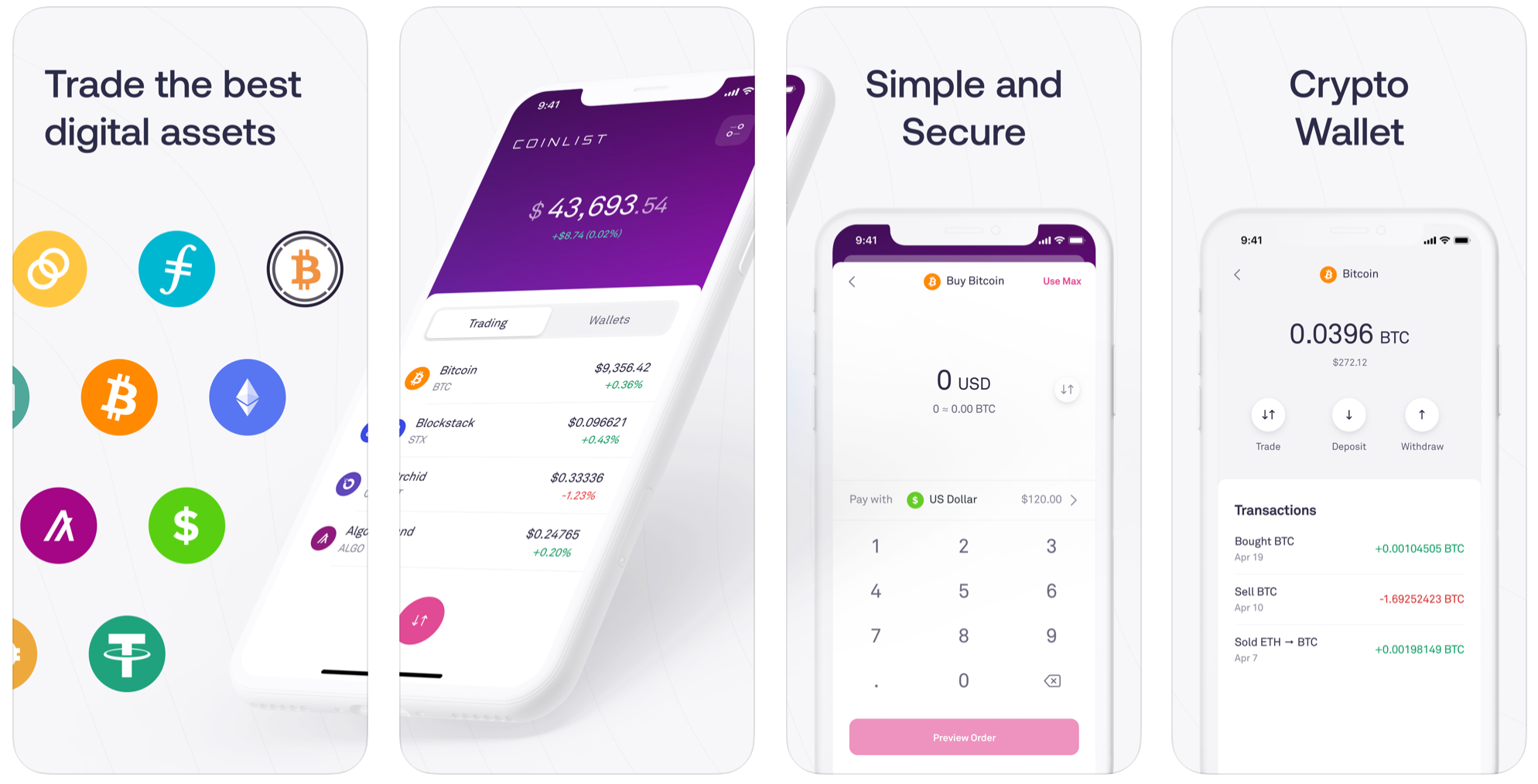 Crypto assets trade 24/7, and opportunities present themselves at all hours of the day.
Since the launch of our trading business, few features have been more requested by our users than mobile trading. That is why we're excited to introduce the CoinList mobile app, designed to provide CoinList users with the necessary tools to trade the best crypto assets and capitalize on market opportunities, whenever and wherever they want.
Available on iOS and Android, the CoinList mobile app offers an intuitive user experience and feature set that allows users to quickly and securely make crypto transactions faster than ever before.
With the CoinList app, you can:
Buy and sell bitcoin, ether, and other leading cryptocurrencies with U.S. dollars or stablecoins
Securely store, deposit and send your crypto using our best-in-class custody partners
Earn staking rewards with proof-of-stake assets like Celo (5.4% APY) and Algorand (5.18%)
Convert your bitcoin into wrapped bitcoin and start participating in DeFi
Coming soon: new assets like Filecoin
Download the CoinList app today and enjoy zero-fee trading on mobile until October 15th!
---
Legal Notice
This blog post is being distributed by Amalgamated Token Services Inc., dba "CoinList," or one of its subsidiaries. This blog post and use of the CoinList website is subject to certain disclosures, restrictions and risks, available here.