How to Secure Your CoinList Account And Avoid Scams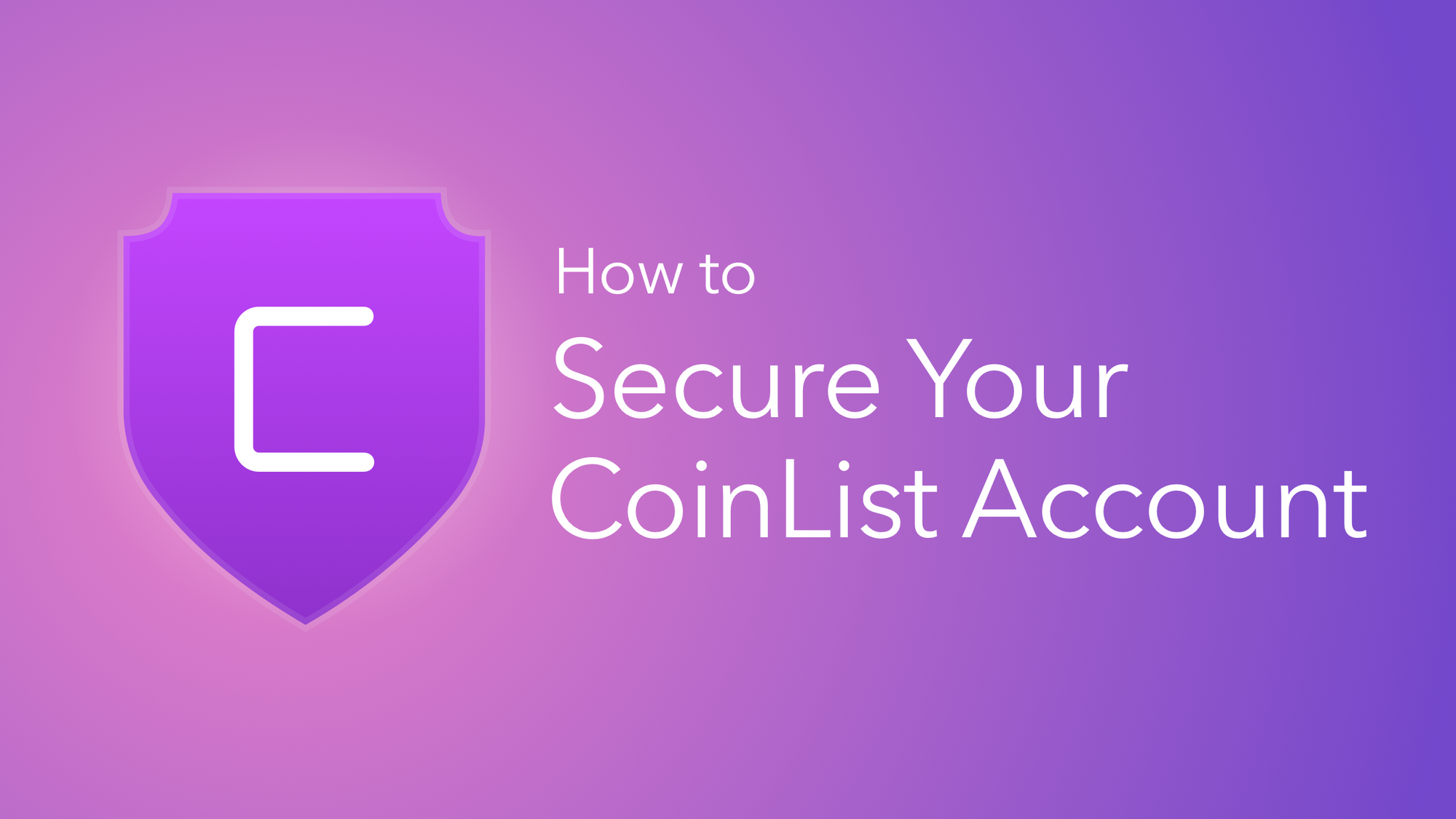 At CoinList, we invest heavily into the safety and security of our customers and their accounts. However, no amount of protection on our end can make up for inadequate personal security.
As the popularity — and price — of crypto assets climbed over the past year, so too did the number of scams and phishing attempts associated with various crypto products. According to a report from the US Federal Trade Commission, Americans have lost more than $80 million in cryptocurrency investment scams since October, a 1,000% increase from the fall of 2019. As more and more people try to understand crypto, scammers blend into the scene with claims that may seem plausible to the untrained eye.
At CoinList, we've seen an increase in the number of websites and social media accounts impersonating CoinList and engaging in phishing attempts. Given that people do fall victim to these scams sometimes, we wanted to take this opportunity to educate customers on the importance of securing your CoinList account and provide some tips to help you identify scams and secure your CoinList account.
1. Secure your CoinList account
Make sure you use a strong password for your CoinList account. Try to make it a unique password that you have not used for other accounts. Enable multi-factor authentication (2FA) on your account. CoinList uses 2FA as an added security measure on your account, requiring for example that you enable  2FA to perform certain actions on CoinList, such as placing trades or depositing/withdrawing funds. Make sure you save your backup codes as these can be used to log into your CoinList account if you are experiencing issues with your authenticator app.

Do not share your CoinList account credentials with anyone. CoinList will never ask you to share your login credentials with us, nor will we ask you to share any 2FA codes in order to access your account. If someone asks you for any of this information, please do not share it.

If you believe your account has been compromised, please submit a ticket through our support portal and one of our agents will secure your account until such time that we are able to reconfirm your identity and assist you in regaining access to your account.
2. Secure your email
Create and use a strong password for your email address. This should be different from your CoinList login credentials or any other accounts you have. Additionally, many email providers have 2FA as an added security feature. When possible, you should add 2FA on your email account specifically through an app such as Google Authenticator or Duo Mobile instead of via phone/text message. Using an app is more secure than an SMS text message confirmation as a method of authenticating your account upon log-in.
3. Secure your device
To secure your computer, you should run antivirus scans periodically on your device and regularly update the operating systems on all your devices to the most recent version. Try avoiding public wifi as much as possible and do not share your device.

To protect your phone, contact your carrier and ask them to place a SIM lock on your account.
4. Avoid scams on social media
CoinList will never ask you to send funds via social media or to an external wallet. All transactions occurring on CoinList will only ever be completed through our official website: coinlist.co. Do not send funds to any person asking you to send funds via social media to an unknown wallet.
CoinList only uses social media as a way to keep in touch with our customers, not as a channel to address specific customer support needs. Please submit a ticket through our support portal if you have a support issue that CoinList can help you address. The only official CoinList social media channels are the following:

- Twitter: https://twitter.com/CoinList
- Telegram: https://t.me/coinlistofficialchannel
- Facebook: https://www.facebook.com/CoinListOfficial/
- LinkedIn: https://www.linkedin.com/company/coinlist
CoinList takes fraud seriously. If you think you have been a victim of a scam, please let us know by submitting a ticket through our support portal. While we may not be able to assist you in recovering assets, we will take steps to try to prevent other members of our community from being scammed. Thank you for being part of the CoinList community.
---
Legal Disclaimer
This email is being distributed by Amalgamated Token Services Inc., dba "CoinList," or one of its subsidiaries. Use of the CoinList website is subject to certain disclosures, restrictions and risks available here.